Whether you've got a new vinyl, wood, or aluminum Bergen County fence, you can decorate it however you'd like to . You can add climbing plants to your metal fence, or you can use items like birdhouses to attract animals. You can also use your fence as a backdrop for a mural, which will add a perfectly unique flair to your backyard or place of business. A fence can be great during the holidays as well, and it will give you a place to hang up your decorations and beautify your house in celebration. Read on for some creative ways to decorate your new fence.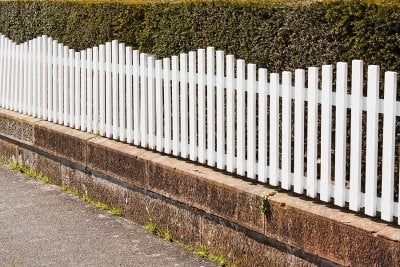 Plants and Animals
Depending on what kind of fence you go with, you might be able to adorn your new investment with climbing plants. Vines can fill in your slats and add more privacy and flair to your yard. You might also consider putting in a birdhouse, attracting some wildlife to the backyard and giving them a place to enjoy themselves. When you add a new attraction like a fence to your property, you can expect all kinds of species to show up.
Mural Backdrops
Whether you are friends with a professional artist, you have a knack for visual art, or you want to let your children express themselves, your fence could be a great place for a mural. You can commission a mural on the inside of your fence where it faces towards your yard, or you could talk to your neighbors and create a mural on the outside of your fence that brightens up your curb appeal. This is an interesting and unique way to add your own personal touch to your living space or add to the brand at your place of work.
Holiday Celebrations
It's always nice to see a house that's decorated for the holidays when you're driving around, and your fence gives you an extra opportunity to be festive. You can hang Christmas lights or an inflatable menorah during the winter months, red, white and blue decorations during July, or classic ghosts and pumpkins during October.

Gate styles should match the fencing on your Hillsdale property. The gate will be made of the same material, color, and design as your fence to provide a cohesive and attractive appearance to the entire property. If you are installing both the gate and the fence, then you have the chance to design an attractive gate that will complement your home and property. Let's take a closer look at how to choose a gate style for your fence.
Find a gate style that matches or complements your fence design. If you have a white vinyl fence, then your gate style should be of the same height, color, and design.
Consider adjusting the look of your entire fence to match your new gate. For example, most wooden fencing can be repainted or stained to match the color of a new gate. Ensure the gate is the same height and cut as the rest of the wooden fence.
If you have a standard metal fence, then your gate can have more intricate designs. If you wish to add more color, then install wooden slats between the metal bars.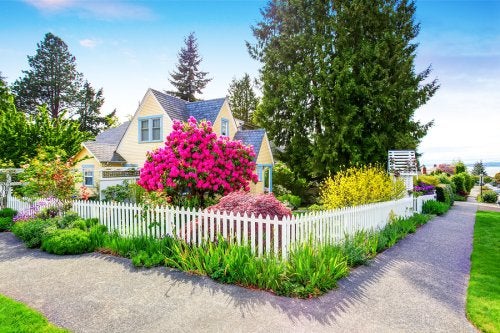 When you want to beautify your property or install a pool, then you can benefit with an aluminum fence in Hillsdale . With an ornamental aluminum fence, you can create a completely original fence design that will be secure and stable for many years to come. Aluminum fences will not rot or rust, which reduces the amount of maintenance needed, and they are completely recyclable. Learn more about aluminum fences, and the signs you could benefit from one, by reading below.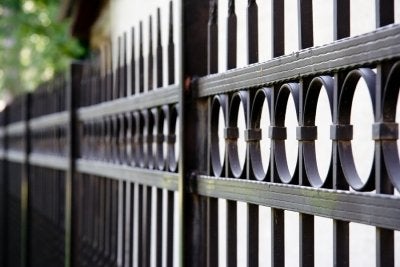 You have recently installed a pool.
By law, pool installations must have some sort of locked fencing around them. This is to help prevent children and pets from entering the pool area and possibly falling in, which could result in significant injury or drowning. If you have recently had a pool installed, then you need a secure pool fence and gate to keep your family protected. Aluminum fences are the most common fence installation for pools, because they are attractive and will not rot or rust throughout their lifetime.
You want to beautify your property.
Aluminum fences are one of the more attractive fencing materials. They are made to look like wrought iron, and they can be manufactured in a number of styles and designs. If you have been looking for perimeter fencing that will beautify your property, then ornamental aluminum fencing is the right choice. Speak with your fencing contractors about the right fence designs to complement your property and landscaping.
You are conscious of the environment.
If you look for ways to minimize your carbon footprint and impact on the environment, then aluminum fencing is the perfect addition to your property. Aluminum metal is the most recycled material on the planet, and a high percentage of current aluminum usage comes from original metal. By choosing aluminum fencing, you are likely using recycled metal that can be recycled again after fence removal. With an aluminum fence on your property, your impact on the environment will be minimal and you can rest assured that your carbon footprint will be reduced.

Polyvinyl chloride, also known as PVC or vinyl, is a popular fencing material. It can stand up to harsh weather, sun damage, and requires minimal maintenance throughout its long lifetime. If you are considering a vinyl fencing installation in Bergen County, then trust the process to your professional fencing contractors . Professional contractors have the necessary equipment to give you a quick and proper fence installation. Continue reading for more reasons why your vinyl fence installation should be left to the professionals.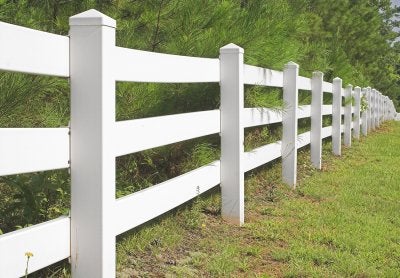 They will use the proper equipment.
By trusting professional fencing contractors with your vinyl fence installation, all of the necessary and proper equipment can be used. Fencing contractors have the right equipment—such as shovels and post stabilizers—to offer you a strong and stable fence installation. If you try to do a fence installation yourself, then you risk leaving a damaged or improperly installed fence on your property. This could lead to greater repair and replacement costs in the future.
They will provide a quick installation.
In addition to using the proper equipment, fencing contractors can quickly install your PVC fence. With professional-grade equipment and resources, your professional contractors can have your new fence installed in a matter of hours or days, depending on the length of the fence and nature of your property's terrain. This installation time is very short, especially in comparison to how long do-it-yourself installations may take. Fencing contractors have years of experience and training to quickly, efficiently, and correctly install your new PVC fence.
They will use the best fencing materials.
Working with fencing contractors will also ensure that you receive the best fencing materials. Professional contractors will work with you to provide the right color, design, and type of fence to suit your personal preferences and landscape terrain. These professionals offer in-depth consultations so that you will be completely satisfied with the fencing materials and the installation. This dedication ensures that you will end up with the best vinyl products and fence installation.

Many people choose aluminum fencing for their home or commercial property because this material can mimic the look of a wrought iron metal fence, but it offers better resistance to corrosion while still being durable and low-maintenance. If you're thinking about installing an aluminum fence in Bergen County, then you may be wondering how long you can expect it to last.
Aluminum fencing offers quite a few benefits, and one of the most prominent of these is that its durable quality and low maintenance requirements give it a long lifespan. Aluminum is one of the most corrosion-resistant fence materials, and it stands up well to chemicals, moisture, and temperature fluctuations. For these reasons, you can expect to enjoy your aluminum fence for decades to come. A few of the other advantages of choosing aluminum for your fence are that this material is highly versatile and is used to make fences in nearly endless styles. Additionally, aluminum fencing is environmentally friendly, cost-effective, lightweight, and attractive, making it an ideal choice for many locations.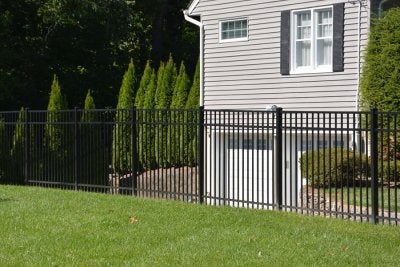 Are you thinking about contacting Hillsdale fence contractors to begin work on your property? If so, then you may be wondering what to expect from this type of project. Continue reading to learn about the commercial fencing installation process .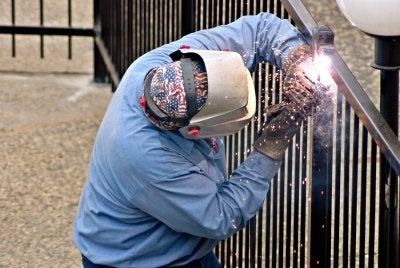 Choosing a Fence
Commercial fencing can be installed using any of a variety of materials, and the one that is most suitable for your needs will depend on your budget and the intended function of the fence. If you've decided to install a fence to improve the aesthetics of your property, then wood or ornamental fencing could be best. On the other hand, if better security is your goal, then chain link or aluminum fencing along with motorized gates with access controls could be ideal. Fencing can also be used to improve sports facilities with the installation of golf netting or fencing for athletic fields, tennis courts, or basketball systems. Finally, if you need to install an enclosure for only a short period, then consider renting a temporary fence.
Getting an Estimate
Before any work begins, you will need to get an estimate for the project, and this number can be influenced by the fencing material that you choose and the size of the area that you want to have enclosed. The company will use the information that you provide or will come and take a look at your property to give you an estimate of the project's cost and length.
Installing the Fence
If you decide that you are happy with the estimate, then you can move on to the fence installation stage. At this point, you can schedule a date to begin the project, discuss any details that you have in mind, and ask any questions that you may have. Then, the installation team will use specialized tools and equipment to install the fence around your commercial property according to the project's outline. When you work with experienced and reliable fencing contractors, you can expect the project to be completed properly and efficiently.

Before your residential fence installation in Bergen County , you may have a few questions. Fencing material, longevity, and maintenance are just a few concerns that typically pop up when planning out a new fence. Continue reading for some answers to the common questions you might have about your upcoming fence installation.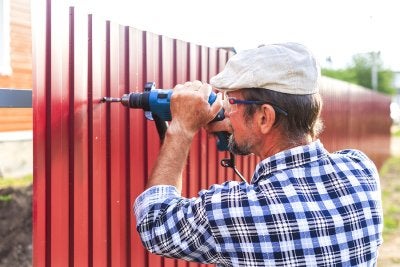 Which material is best for my property?
There are many types of fencing materials—wood, vinyl, aluminum, and chain link. Each of these materials have their attributes and drawbacks when it comes to residential fence installations. For example, vinyl fencing is low maintenance and comes in a variety of colors. Chain link fencing is inexpensive and secure, but it may not be as appealing in looks as a wood or ornamental fence. Consult with your fence company about the right fence material for your property.
How long will my fence last?
The longevity of your fence depends on the material you choose and how well you maintain it. With the right maintenance, professional repairs, and weather conditions, your fence can last for several years.
What will the upkeep entail?
Your maintenance requirements will differ depending on your fencing material. Wood fences typically require regular staining to keep the wood from rotting, warping, or splitting. Chain link may need a low-maintenance cleaning to reduce rust. Aluminum and vinyl require very little to no maintenance.
Should I tell my neighbors?
Depending on your neighborhood's policies, you may or may not need to inform your neighbors, but it is considered common courtesy. If your new fence installation will border your neighbors' property, then consult with them about your plans. They may wish to contribute to the installation or have some suggestions.
Should I call a fence company?
If you are tempted to start a do-it-yourself fence installation, then think again. Installing a new fence requires expertise in landscaping, leveling, and the fencing materials. To get a new fence installed correctly and quickly, call your local fence company.

When deciding on the color and style of your Hillsdale vinyl fencing, you have several options. Vinyl fencing can come in a variety of colors and styles , making it an ideal fence installation for any home. Let's take a look how you can select the right color and style for your home's new vinyl fencing.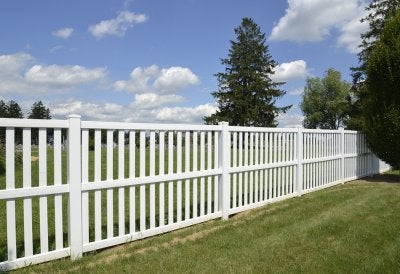 Review Neighborhood Policies
Many homes are part of a neighborhood or homeowner's association, sometimes called a HOA. Part of a HOA's job is to monitor the colors, designs, landscapes, and much more of a home's property, including a fence installation. Before you can have any new fencing installed, check with your neighborhood's regulations to see if there are specific requirements about the color and style of a new vinyl fence.
Check with Your Neighbors
As a common courtesy, it is nice to speak with your neighbors about new fencing, especially if that fence will be shared. Your neighbors may have some requests—such as not painting their side or choosing a style to complement both homes—so try to accommodate them as much as possible.
Match Your Home
After you have been given permission to install a new fence, look for the right fence design and color to match your home. For example, a rustic-looking home will match a brown, slatted vinyl fence over a white vinyl fence. Victorian and cottage houses will look best with short, white vinyl picket fences. Consider the style and color of your home to help you choose the right vinyl fence design. Ask your fence company for suggestions and look at different pictures of your house's style for ideas.
Complement Nearby Surroundings
Choose your fence color and style to encompass your neighborhood's style, but it should also incorporate your nearby landscaping. If you live in an urban area, then you may be able to choose a modern fence design with brighter colors. However, if you live in a quiet neighborhood surrounded by nature, then you should look to more natural colors, such as tan, brown, or dark green.

If you are looking for a classic home with a timeless fence surrounding your property, then look at Bergen County picket fences. Whether you choose a white vinyl fence or stained wooden fencing, the border created by your picket fence will bring a timeless look to your home. Picket fences are not only good for decoration, though. They can bring a sense of security and comfort to your family.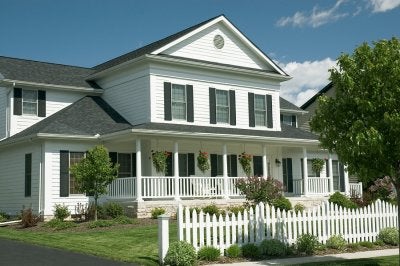 Decorative Fencing
Picket fencing has long been a part of the American suburban dream. How many men and women have envisioned the perfect home and lot surrounded by a white, picket fence? This type of fencing has been in the United States for hundreds of years. It is a great type of fencing that marks a boundary, yet still looks beautiful against the backdrop of the house.
Efficient Fencing
Picket fences are typically kept short to not obstruct the view, but they can still contain animals and children in the safety of the yard. While they may be considered a somewhat decorative fence, they still add security and boundaries to your property.
Vinyl Fencing
In more recent years, picket fences have been made in polyvinyl chloride, also known as PVC or vinyl. Vinyl fencing is an inexpensive and durable option for your picket fence. It will resist damage from moisture, which may cause rot, warping, and corrosion in other fencing materials. Vinyl, or PVC, is created in a white tone, but it can be colored to add a modern twist to your fencing. Vinyl fences can easily resemble wood stains, exotic colors, or a simple white stain, if you choose.
Wooden Fencing
Wood is still a common material, especially for a picket fence. Before PVC's commercial usage began in the 1920s, wood was the accepted material for all types of fences. It is a readily available and reusable material that can be shaped, stained, and colored to almost any look homeowners desire. To be made into a picket fence, each wood board must be shaped into a point and evenly lined up to create a border around the property.

If you have been considering installing an ornamental fence in Hillsdale , then you will want to speak with your fence company about aluminum fences. Many decorative fences are designed out of aluminum because it is an easily customizable material. Aluminum fences are also strong enough to withstand intricate, decorative work and maintain their integrity as a functioning fence.
There are many options available when designing your decorative fence. Most often, your fence will feature long, strong aluminum rods or slats. In addition to these rods, though, you will have many options to make the fence more original to your property and your family. Many homeowners may request a specific design or curve over the rods. They may also commission a customized gate to match the decorative fencing. Aluminum fences are easily formed into almost any shape or design you may desire. Speak with your fence designers and installers about how to design the right fence to represent you.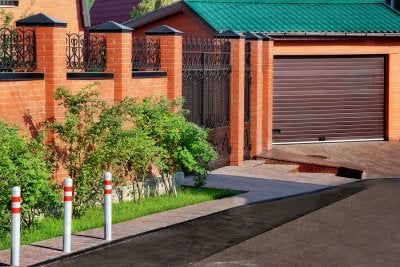 Archives
2017
2016
2015
2014