Once you meet with your fence company, you will realize there are many fencing materials available . If you have children, though, you need to keep their safety in mind when determining the right type of fence to install. Of the available fencing materials, vinyl fences in Bergen County may be the right choice to keep your children and your investment protected for several years to come.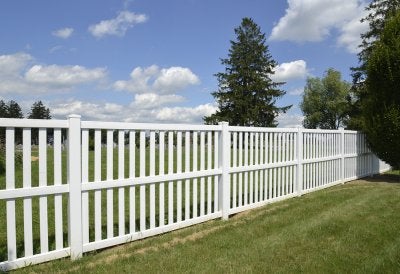 They Are Low-Maintenance
With children running around the yard, chances are that dirt, water, and other staining liquids may end up on your vinyl fences. Vinyl is so low-maintenance and hardy that it can withstand all types of moisture and resist corrosion. It will not stain, and it is easily wiped free of dirt. Vinyl fences are the perfect choice for the busy parent. When you have to spend your time caring for your kids, you do not want a high-maintenance fence that will require hours of washing, sealing, waxing, and repairs.
They Are Customizable
When you have children in your home, you want to do everything you can to keep them safe and protected. Part of protecting your children comes in the form of a strong fence. Vinyl fences can come in whatever height and slat-spacing you deem necessary. You can create a secure fence that will keep potential intruders, dangerous wildlife, and bullies away from your children. Your security fence will also keep your children secure from running out of the yard into the street or neighborhood.
They Are Strong
Due to the manufacturing process of vinyl, these fences tend to be some of the strongest available. They can withstand a lot of damage that might be brought on by children, animals, and the weather. They will also resist warping, rotting, and corrosion. These attributes and more make vinyl fences safe to be around children. Your children will not be hurt by the rust or rot that can develop on other fencing materials.