When you are planning your new fencing installation, your contractor may recommend that you build a PVC fence in your yard. A PVC fence will be extremely durable and ready to withstand all types of weather conditions. Additionally, you may find that PVC is less expensive than metal or other fencing materials. With services from a company that specializes in plastic fencing, you will be able to build a beautiful Hillsdale fence.
If you are considering whether PVC will be the best material for your new fence installation, it may be helpful to learn some essential information about this product. PVC, or polyvinyl chloride, is among the most popular fencing materials on Earth. The origins of PVC can be traced back to 1835, when this product was originally produced in a lab. Since PVC is inexpensive and easy to produce, it makes an ideal material for new fencing. The moisture-resistant properties of PVC make this type of fence perfect for homes that are in moist or humid climates.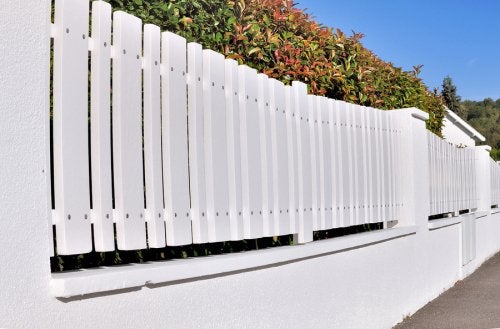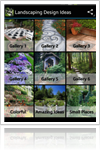 Putting up some beautiful, new fencing might get you in the mood to garden. Unless you're a natural born designer, you may need some inspiration to get started. Download the Landscaping Ideas app and get instant access to extensive galleries of landscaping and hardscaping masterpieces. Walk around your yard with your phone to compare how these ideas might look set against your own new fencing at your home in Bergen County.
With Landscaping Ideas, you can save and share your favorites from hundreds of exterior design samples. The content is organized into themed galleries, including a gallery for small spaces. You'll also find some unique lawn edging ideas for the areas along your fence. From Zen-like rock gardens to retaining walls to lighting features, this app has it all.
https://play.google.com/store/apps/details?id=com.LandscapingDesignIdeas.devOscar.app

The right fence design may be just what your home needs . It can improve your curb appeal, increase the value of your home, and even help keep your family safe. The best part is that even though there are many different types of Bergen County fences, they can all offer a wealth of advantages. Your fences can keep burglars and criminals away from your house and keep children close to home, while also providing you with more privacy. Here's a closer look at the security advantages of a home fence: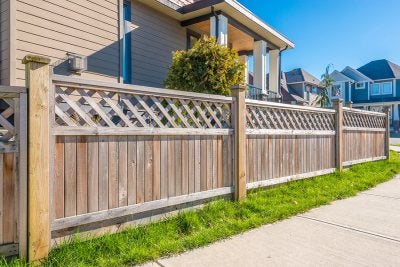 Stay Protected from Burglars
A fence is essentially a barricade that divides an area into separate sections. If you're worried about burglars and vandals attempting to cause trouble on your property, this type of barricade can be extremely helpful. Uninvited parties typically try to keep their presence unknown. If you keep your fence locked, the only way for criminals to intrude is to break the lock or climb over the fence. This will at least slow the criminals down and potentially discourage them from going through with the intrusion. Aluminum fences can also be difficult or even impossible to climb, so they might not even be physically capable of breaking in.
Keep Children Safe
Children are curious, and this sometimes leads them to venture away from home to explore. If you'd like to make sure your kids stay where you can keep an eye on them, a new fence can help. Not all kids are the sneaky type, and some children may just recognize the fence as a barrier that they're not allowed to cross without an adult. A great use for a security fence like this is surrounding your pool area to prevent injuries.
Enjoy More Privacy
It's important to feel secure and comfortable in your home. If you feel like you're too exposed when you spend time in your yard, consider adding a fence for comfort and security. This can also be helpful if you have large windows but you don't want to spend the money on bulky window treatments for them.

Whether you would like additional privacy from your neighbors, or you want to make sure that your backyard is totally secure, a new fence installation may be right for your needs. A brand new aluminum fence or chain link fence will enhance the safety, privacy, and beauty of your backyard. With services from a fence company that installs fencing in Hillsdale , you can receive valuable information about every aspect of your fence installation. To help you prepare for your upcoming fence project, here is a look at some essential facts that you need to know about residential fences.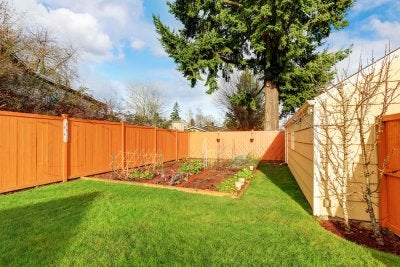 Choosing a Fence Material
When you are planning a new fence installation for your yard, you will need to select a fence material that meets your requirements for budget, style, and durability. If you want the ultimate in longevity, you may want to install an aluminum or chain link fence. Wooden fences are more susceptible to wear and tear than metal fences, but a wooden fence may provide your backyard with a better look and feel.
Determining Fence Placement
Another important aspect to consider when you are installing new residential fencing is where your fence needs to be installed throughout your yard. Depending on the laws and regulations that affect your local area, your fence may need to be placed at a certain distance from your neighbor's property line. Before you install a new residential fence, it is also courteous to inform your neighbors about your intention to fence the border between your property and theirs.
Hiring a Fence Contractor
Even though installing a new residential fence may seem like a fun DIY project, you will achieve much better results if you take the time to hire a fence contractor for your project. Your fence contractor will know how to properly place and install your fencing materials, and he will make sure that your fence is durable enough to withstand wear and tear from the elements. Hiring a fence contractor will also save you time and energy in the long run.

Whether you are trying to keep pets in your yard or give your property a new look, new fencing in Bergen County can help. Fencing contractors can help you find the perfect choice of fence for your home, improving its resale value as well as your appreciation for your living situation. Aluminum, wood, and chain link are 3 of the most common choices, and each of them works best in different situations. Take a look ahead if you are interested in exploring some of the popular residential fencing options.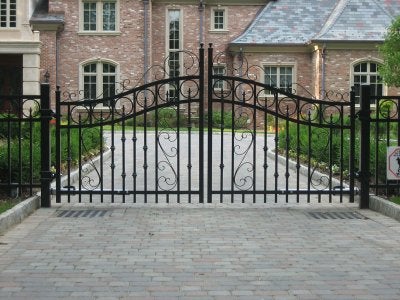 Aluminum
Are you looking to complete your modern home design? An aluminum fence might be the knot that ties your design scheme together. There's not much maintenance to do with this type of fence, and you can expect it to hold up year after year. The durability that aluminum fences provide will also increase the security of your home, which can make your family feel safer and make your home more valuable should you decide to sell it in the future.
Wood
If you're looking for an organically beautiful fence to add to your yard, wood might be the way to go. This type of fencing works particularly well if your home has a traditional design, and it can substantially increase the curb appeal and overall value of your home. You can also apply different stains to your fence to change its appearance. However, wooden fences do require more maintenance than most other materials. If you are looking for a naturally attractive fence and you don't mind putting in the maintenance work, talk to your fencing professional about a wood fence.
Chain Link
People tend to choose chain link fences for practical reasons rather than aesthetic, but that's not to say that you don't have viable options if you want a chain link fence for your property. These types of fences are durable and extremely low maintenance, making them a great choice for both commercial and residential spaces. A chain link fence can enclose your front yard as well as keep your pets and children away from the pool when you're not outside to watch them.

An aluminum fence in Bergen County can be as functional as it is aesthetic, making it a worthwhile investment for homeowners . However, how do you find out what kind of pool fence is right for your property? Aluminum fences are sturdy, aesthetically pleasing, and versatile. On top of that, they are easy to maintain and can stand the test of time. If you are looking for a way to close off your pool area while also improving the look of your yard, keep reading and find out how to choose your aluminum pool fence.
When you set out to find a new fence, it helps to start by thinking about your needs—you can worry about the design details afterwards. If you have small children and pets that you would like to keep out of the pool area when they're unsupervised, an aluminum fence may be the right solution. Make sure the fence you choose is tall enough that your pets can't jump over it, and the bars should be close enough together that kids and animals can't squeeze through them. In terms of design, look at your yard and think about what style best suits your taste.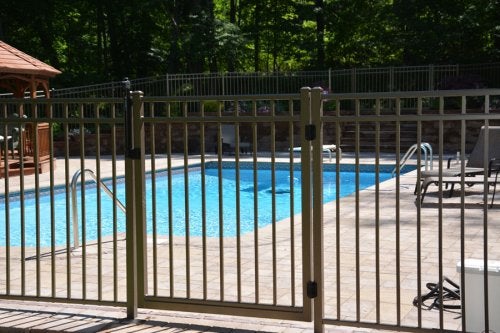 Once you've decided that you'd like to invest in a new Bergen County fence, you'll have to decide what type of material you are looking for. Each type of fencing material comes with its own advantages, and PVC fencing comes with a ton. This type of fencing is easy to maintain, which means it will keep up its appearance throughout its long working life. Vinyl fences also offer an extra level of privacy that other types of fences cannot. Take a look ahead to learn all about the benefits of installing a vinyl fence .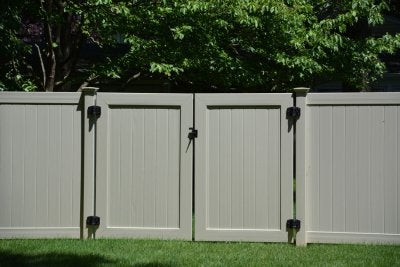 Maintenance
You can find a beautiful fence in any material, but some require much more maintenance than others. If you don't see yourself having time to maintain your fence, but you don't want your curb appeal to suffer either, then consider looking into vinyl fencing. All it takes to maintain your vinyl fence is a quick hosing down. This makes it an excellent choice for people with busy schedules and those who have trouble getting around. Your vinyl fence will retain its aesthetic appeal with a minimal amount of upkeep. Thanks to the versatility of vinyl fencing, you can even put up a fence that looks just like wood without any of the maintenance.
Durability
An investment that pays off for a long time is a good one, and vinyl fencing is built to last. Vinyl fencing is actually even stronger than wood, and it doesn't absorb moisture. You won't have to worry about how the elements will affect your PVC fence like you would with other materials, which also grants you some peace of mind. If you're looking for a durable fence that looks great and is easy to maintain, consider vinyl.
Privacy
Aluminum, wood, and picket fences can all add appeal to your home, but it's tough to beat the versatile options that vinyl fencing provides. Since the posts in your vinyl fence can be as close together or as far apart as you want them to be, you can control exactly how much privacy you have in your yard.

Before beginning a fence installation in Bergen County, consult with your fencing contractors about any necessary permits or insurances you may need. No matter where you are located in New Jersey, there are likely building codes to follow, and they may include rules and regulations on your new fence. Let's take a look at building codes and what you should know for your future fence installation .
Your fencing contractors will be able to answer all questions about building codes, so consult with them for the most current information. According to the New Jersey Administrative Code , you do not need a permit for a fence that is less than 6 feet tall. However, this regulation may change if the fence will surround a public or private swimming pool. If you have other landscaping procedures or property changes occurring at the same time as your fence installation, then you may require a permit. Consult with your contractors for more information.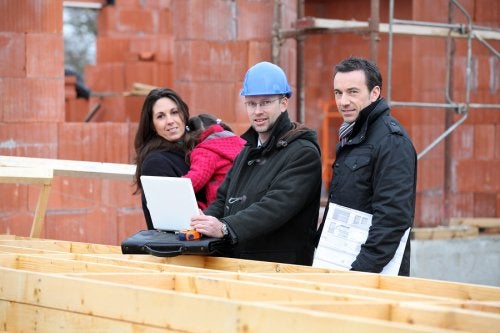 When you want to beautify your property or install a pool, then you can benefit with an aluminum fence in Hillsdale . With an ornamental aluminum fence, you can create a completely original fence design that will be secure and stable for many years to come. Aluminum fences will not rot or rust, which reduces the amount of maintenance needed, and they are completely recyclable. Learn more about aluminum fences, and the signs you could benefit from one, by reading below.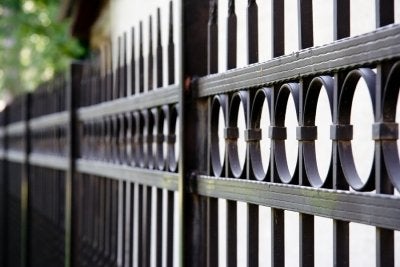 You have recently installed a pool.
By law, pool installations must have some sort of locked fencing around them. This is to help prevent children and pets from entering the pool area and possibly falling in, which could result in significant injury or drowning. If you have recently had a pool installed, then you need a secure pool fence and gate to keep your family protected. Aluminum fences are the most common fence installation for pools, because they are attractive and will not rot or rust throughout their lifetime.
You want to beautify your property.
Aluminum fences are one of the more attractive fencing materials. They are made to look like wrought iron, and they can be manufactured in a number of styles and designs. If you have been looking for perimeter fencing that will beautify your property, then ornamental aluminum fencing is the right choice. Speak with your fencing contractors about the right fence designs to complement your property and landscaping.
You are conscious of the environment.
If you look for ways to minimize your carbon footprint and impact on the environment, then aluminum fencing is the perfect addition to your property. Aluminum metal is the most recycled material on the planet, and a high percentage of current aluminum usage comes from original metal. By choosing aluminum fencing, you are likely using recycled metal that can be recycled again after fence removal. With an aluminum fence on your property, your impact on the environment will be minimal and you can rest assured that your carbon footprint will be reduced.

Privacy fences in Bergen County are beautiful and functional. However, if you are planning on installing a new fence, then you need to factor in your local regulations and be courteous to your neighbors. These are simple tasks, but they are necessary to build the new fence of your dreams . Let's get an in-depth look at what you must consider before installing a new privacy fence.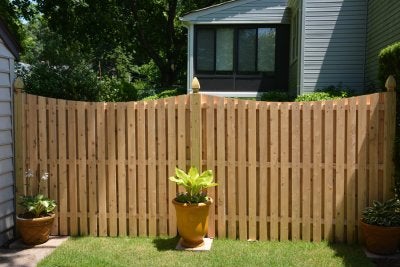 Your Reasons
Before installing any type of fence, examine your reasons for wanting a fence around your property. Do you wish to keep your home safer from onlookers or prevent your pets from getting out of your yard? Or do you want an ornamental fence that will beautify your property for you and your entire neighborhood to enjoy? These are some of the reasons to examine why you wish to install a new fence, whether it is a privacy fence or not. Once you know why you want a fence and potential fence designs, then call your fence company to continue the process.
Your Local Regulations
It is important to consider your local regulating boards and the rules they might have set forth about installing fences. These boards will likely include your neighborhood association and a county or city zoning group. Before you can install a new fence, look up the rules and regulations from these governing boards. Many neighborhood associations and zoning boards will allow fencing, but it must follow certain specifications, such as height, style, and adjacency to your property borders.
Your Neighbors
Though your reason for building a privacy fence may concern some of your neighbors, it is still courteous to inform them of your future project. If your fence will encroach on their property line, then you will need their permission to build. If the project is likely to be loud, or if you are using a nonstandard color for your new fence, then notify your neighbors. They may have an opinion, but if you have followed the local regulations, then you should still be able to build without repercussions.
Archives
2017
2016
2015
2014