If you're looking for a cost-effective and long-lasting fencing option for your home, vinyl fencing could be the perfect solution. Vinyl fences are very easy to maintain, and they come in a wide variety of colors and finishes to complement your home's exterior. Whether you're looking for a garden fence, a pool safety fence, or a boundary fence, here are some of the benefits of using vinyl fencing.
Strength and Durability
Wood fences are touted for their strength, but did you know that vinyl fencing is even stronger? In fact, vinyl is nearly five times as strong as wood, making it the ideal fencing material in places that witness extreme weather conditions such as strong winds and rain. Vinyl is also resistant to many of the problems faced by wood fencing, including rot, splintering, and termite damage.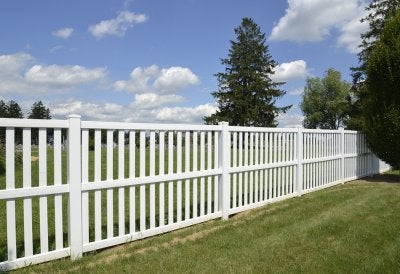 Easy Maintenance
Not only are vinyl fences much stronger than wood, but they are also easier to maintain. In fact, the maintenance requirements for vinyl fencing are next to nothing. Vinyl fencing does not change color or lost its color, so there is no need to repaint or refinish it often. General cleaning with soap and water is sufficient to keep vinyl fences looking like new.
Affordable
Compared to wood and iron fencing, vinyl fences are much more affordable. When you invest in a vinyl fence, you will also save on long-term maintenance and repair costs, including savings on repainting costs as well as costs of primer or any other treatments that might have to be done to keep the fence safe from termites and rot.
Contact a fence contractor in Bergen County to learn more about the benefits of vinyl fencing for your home. Your fence installation contractor can also help you pick the best vinyl fence design for your property.

Providing the best customer service and quality fencing are our top priorities at Anchor Fence Contractors! Do you have a great Anchor Fence Contractors story? We would love to hear about it. Leave a review on our Google+ page!
A picket fence can add a whimsical charm to your home or business. When designing your new picket fence, you'll have to decide what type of material is best for your fence. Wood is the classic choice, especially redwood, which is resistant to rot and deterioration. You can use virtually any variety of softwood or hardwood you like. If you want the beauty and charm of a wood picket fence without the maintenance requirements, consider vinyl. To learn more about picket fence materials, watch this short video clip.
Your Bergen County fence installation contractor can help you choose the perfect material for your new picket fence. The choice will depend on your budget, your fencing needs, and of course your personal preferences.

Few other fencing materials (if any) offer the same level of beauty, value, and craftsmanship as wood fencing . While there are additional considerations that need to be taken into account before installing a wood fence, the pros far outweigh the cons. It's no wonder wood is one of the most popular residential fencing materials in Bergen County and throughout the United States. In fact, in 2007 alone, Americans put up approximately 60,000 miles of wood fence, enough to circle the globe twice! If you're still on the fence about a new wood fence, refer to this guide to wood fencing to get answers to your questions.
Types of Wood Fences
No matter what type of fence you're trying to build or why you're building a fence in the first place, wood fences come in all shapes and sizes, so you'll never have to settle on the fence you truly want. A picket wood fence, for example, if ideal for front yards and gardens. For more privacy, consider a vertical board wood fence. There are even ornamental wood fences that are great for patios and around pools, such as lattice fences.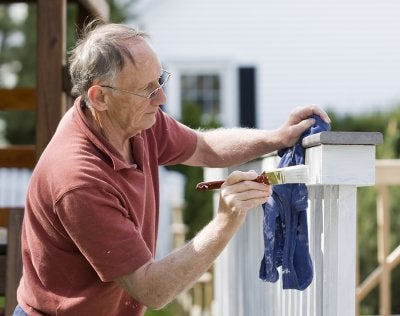 Maintenance and Durability
One of the primary disadvantages of owning a wood fence is the maintenance requirements on your part as the fence owner. Posts need to be plumbed and tamped every three years or so. If the wood fence has coating, the maintenance schedule will vary: clear toners and waterproofing finishes need annual refreshing, semitransparent stains every three to four years, and solid-color stains between five to seven years. With proper maintenance, professionally-installed wood fencing can last up to 20 years or more.
Design Considerations
When designing your new wood fence, your Hillsdale fence contractor will start by asking why you want a fence in the first place, since this will largely determine the size, shape, and general design of your wood fence. For example, a privacy fence will look much different than a fence designed to corral kids or pets or enclose a pool.
Archives
2017
2016
2015
2014