If you are looking for a classic home with a timeless fence surrounding your property, then look at Bergen County picket fences. Whether you choose a white vinyl fence or stained wooden fencing, the border created by your picket fence will bring a timeless look to your home. Picket fences are not only good for decoration, though. They can bring a sense of security and comfort to your family.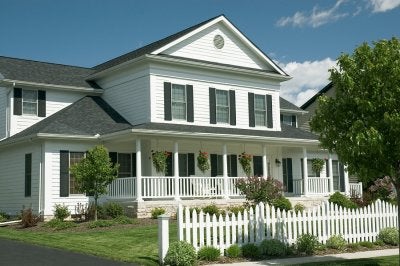 Decorative Fencing
Picket fencing has long been a part of the American suburban dream. How many men and women have envisioned the perfect home and lot surrounded by a white, picket fence? This type of fencing has been in the United States for hundreds of years. It is a great type of fencing that marks a boundary, yet still looks beautiful against the backdrop of the house.
Efficient Fencing
Picket fences are typically kept short to not obstruct the view, but they can still contain animals and children in the safety of the yard. While they may be considered a somewhat decorative fence, they still add security and boundaries to your property.
Vinyl Fencing
In more recent years, picket fences have been made in polyvinyl chloride, also known as PVC or vinyl. Vinyl fencing is an inexpensive and durable option for your picket fence. It will resist damage from moisture, which may cause rot, warping, and corrosion in other fencing materials. Vinyl, or PVC, is created in a white tone, but it can be colored to add a modern twist to your fencing. Vinyl fences can easily resemble wood stains, exotic colors, or a simple white stain, if you choose.
Wooden Fencing
Wood is still a common material, especially for a picket fence. Before PVC's commercial usage began in the 1920s, wood was the accepted material for all types of fences. It is a readily available and reusable material that can be shaped, stained, and colored to almost any look homeowners desire. To be made into a picket fence, each wood board must be shaped into a point and evenly lined up to create a border around the property.

If you have been considering installing an ornamental fence in Hillsdale , then you will want to speak with your fence company about aluminum fences. Many decorative fences are designed out of aluminum because it is an easily customizable material. Aluminum fences are also strong enough to withstand intricate, decorative work and maintain their integrity as a functioning fence.
There are many options available when designing your decorative fence. Most often, your fence will feature long, strong aluminum rods or slats. In addition to these rods, though, you will have many options to make the fence more original to your property and your family. Many homeowners may request a specific design or curve over the rods. They may also commission a customized gate to match the decorative fencing. Aluminum fences are easily formed into almost any shape or design you may desire. Speak with your fence designers and installers about how to design the right fence to represent you.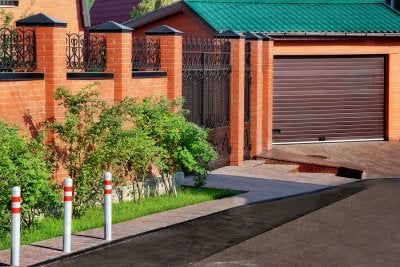 Once you meet with your fence company, you will realize there are many fencing materials available . If you have children, though, you need to keep their safety in mind when determining the right type of fence to install. Of the available fencing materials, vinyl fences in Bergen County may be the right choice to keep your children and your investment protected for several years to come.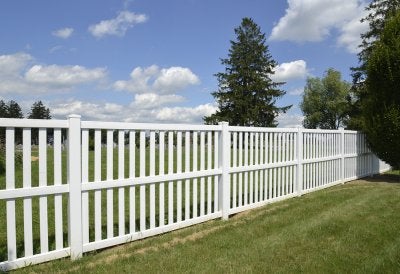 They Are Low-Maintenance
With children running around the yard, chances are that dirt, water, and other staining liquids may end up on your vinyl fences. Vinyl is so low-maintenance and hardy that it can withstand all types of moisture and resist corrosion. It will not stain, and it is easily wiped free of dirt. Vinyl fences are the perfect choice for the busy parent. When you have to spend your time caring for your kids, you do not want a high-maintenance fence that will require hours of washing, sealing, waxing, and repairs.
They Are Customizable
When you have children in your home, you want to do everything you can to keep them safe and protected. Part of protecting your children comes in the form of a strong fence. Vinyl fences can come in whatever height and slat-spacing you deem necessary. You can create a secure fence that will keep potential intruders, dangerous wildlife, and bullies away from your children. Your security fence will also keep your children secure from running out of the yard into the street or neighborhood.
They Are Strong
Due to the manufacturing process of vinyl, these fences tend to be some of the strongest available. They can withstand a lot of damage that might be brought on by children, animals, and the weather. They will also resist warping, rotting, and corrosion. These attributes and more make vinyl fences safe to be around children. Your children will not be hurt by the rust or rot that can develop on other fencing materials.

Part of choosing and maintaining your wooden fence in Bergen County also means staining it regularly. By staining your wooden fence, it is protected against moisture, rot, and fading from the sun. This is an important part of fence maintenance, so consult with your fence company on the appropriate stain to use.
As seen in the video, there are three types of stains: Clear coat, solid body, and semi-transparent. The clear coat stain will have no pigmentation added to it, so you will see the natural color and grain of the wood. The solid body stain is filled completely with color, so you will see none of the wood's grain or natural color. The semi-transparent is the option between the two extremes. There will be a little bit of added pigmentation, but you will still be able to see some of the wood's natural grain.
Archives
2017
2016
2015
2014