Whether you're replacing an existing property fence or installing a brand new one, vinyl fencing is a great choice if you want an economical, durable, and maintenance-free fence around your home. Because a vinyl fence is a noticeable feature, it's important that the fence is straight and level. Watch this video to see how professional fence contractors install a vinyl fence.
Vinyl fencing offers a number of benefits, but only if it's properly installed. To ensure your vinyl fences are installed correctly, contact a fence contractor in Bergen County that specializes in vinyl fence construction. Vinyl fencing is great for residential and commercial properties alike, so look for a fence installation company that assists homeowners and businesses with new fence design and construction projects.

If you dream of an ornamental metal fence but don't have the budget for wrought iron, you'll be happy to learn that there is an affordable alternative in aluminum fencing. However, aluminum fencing may be cheaper than wrought iron and steel but it's certainly not a cheap fencing material by any stretch of the imagination. In fact, aluminum fencing are fast becoming one of the most popular fencing solutions for homeowners in Bergen County thanks to all of the benefits they offer compared to other types of metal fencing. Consider these top reasons to invest in an aluminum fence and then contact a residential fencing contractor to start designing yours today.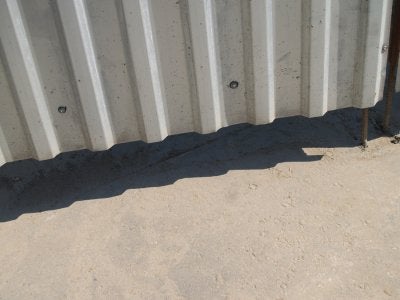 Aluminum is Tougher Than Steel
One of the top reasons aluminum fencing is exceedingly popular these days is the fact they aluminum is virtually indestructible. Despite being lightweight, aluminum doesn't rust like steel or wrought iron, and the lighter weight means longer fence life as it won't stress joints and posts nearly as much as
heavier metals. If you want a beautiful metal fence that will last for years, invest in an aluminum fence for your property.
Gates Can be Much Larger
In addition to less stress on the joints and posts, another benefit of aluminum's lightweight composition and construction is the fact that aluminum gates can span a distance far greater than steel or iron. If you are building a gate around your home and need a large driveway gate, aluminum is the ideal choice unless you want to build an expensive support structure for a steel or wrought iron gate.
Aluminum Fences are Virtually Maintenance-Free
Because aluminum fences do not rust like steel or wrought iron, they do not require nearly as much fence maintenance . The availability of powder coating adds an extra layer of protection and durability, and only requires fence owners to occasionally brush or rinse off their fences to freshen up their appearance.

Chain link is one of the most affordable fencing materials, and it's also one of the most versatile. These are some of the reasons why chain link is a very popular fencing material for homeowners and businesses alike. When you work with a fencing contactor in Bergen County to design and construct a chain link fence for your home or business , you'll have different chain link fencing options to choose from, including galvanized chain link, barbed wire chain link, privacy chain link, and vinyl chain link. The right type of chain link fence will depend on the size of your property and the reason(s) why you are interested in building a fence in the first place.
To discuss your chain link fencing options in greater detail, contact a residential or commercial fence contractor in Bergen County that specializes in the design and installation of chain link fencing. A fencing contractor can also discuss other fencing materials for your home or business that might satisfy your fencing needs.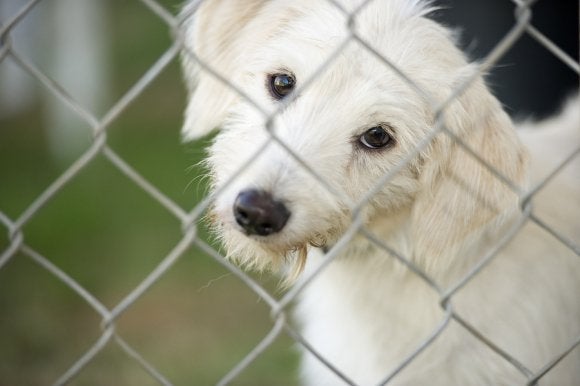 Homeowners have more fence options to choose from today than ever before, making the once simple process of adding a fence a bit more complicated due to the sheer number of choices and possibilities. The number of fence designs and materials to choose from is actually a good thing, since it means you can select the property fencing that perfectly meets your needs. But how do you know which fence will do this? If you're planning to fence your yard in Bergen County , consider these tips to pick the best fence for your home.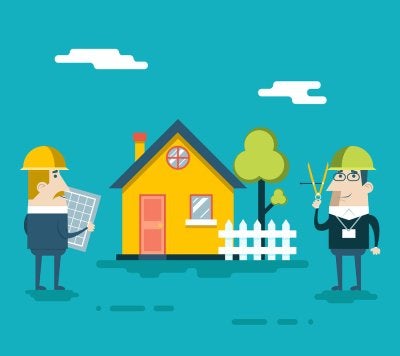 Consider Your Fencing Needs
First and foremost, you should determine why you need or want a fence in the first place. For example, do you require a fence to keep in pets or to provide a safe enclosure for children to play outside? Is privacy a major concern for your new fence? Is your fence mainly an aesthetic addition to your home? These are some of the questions you should answer to decide what you need your new fence to accomplish.
Check With Your HOA
Before you finalize your fence selection, check with your local homeowner's association (if applicable) and make sure there are not rules or regulations you should be aware of that might affect the type of fence you can build. Some HOAs have standards for fence materials, colors, and height, so make sure your fence is "up to code" before being built to save yourself time and money later on in the event of having to tear it down and rebuilt it.
Pick the Right Fence Contractor
As important as it is that you select the right type of fence , it's more important that you select the right fence contractor in Bergen County. Not only will a quality fence contractor ensure that your fence is built properly and constructed to last for many years, but a quality fence builder can also help with the initial design of your fence and provide tips and insights that will help you select the right type of fence for your home.
Archives
2017
2016
2015
2014