The summer season is nearly here, and it is important to start planning ahead for when you open up your backyard pool for the season. To ensure that your children and pets are safe around your pool, you may want to consider installing fencing around the perimeter of your pool deck. A contractor that specializes in fence installation can help you design a stylish pool fence or privacy fence in Bergen County. If you are wondering about how you can get started on your pool fence design, read these tips for choosing a fence for a swimming pool.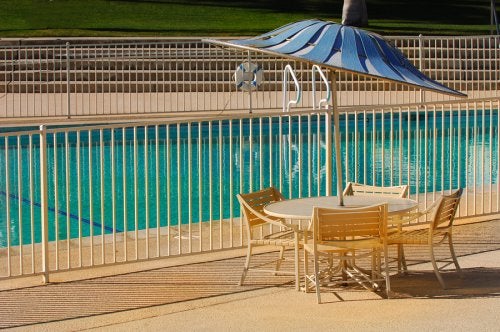 Compare Different Materials
When you are designing a swimming pool fence, you will want to carefully compare the different materials that are available for your project. While some homeowners choose utilitarian chain link fences to secure their swimming pools, others prefer materials that have more style and flair. A wood pool fence, for example, can be integrated into the overall landscaping design scheme of your pool deck.
Determine the Correct Height
One of the main functions of a pool fence is to make sure that children and pets are not able to enter the pool area without supervision. To rest assured that your pool is fully secure, you will need to determine the correct height for your fencing installation. Typically, pool fences measure around 54 inches in height. A fence that is any shorter may allow unsupervised children to climb into the pool area.
Consider Durability and Maintenance
Since a pool fence is a fairly significant investment for any family, you will want to build a fence that will last for decades or longer before it needs to be replaced. Metal fences, such as aluminum and chain link fences, are highly regarded for their outstanding durability. You can also rest assured that your pool water will not damage your metal fence if it happens to splash on the fence's surface. A pool fence contractor can answer any additional questions that you might have about building a fence for your pool.

Whether you would like additional privacy from your neighbors, or you want to make sure that your backyard is totally secure, a new fence installation may be right for your needs. A brand new aluminum fence or chain link fence will enhance the safety, privacy, and beauty of your backyard. With services from a fence company that installs fencing in Hillsdale , you can receive valuable information about every aspect of your fence installation. To help you prepare for your upcoming fence project, here is a look at some essential facts that you need to know about residential fences.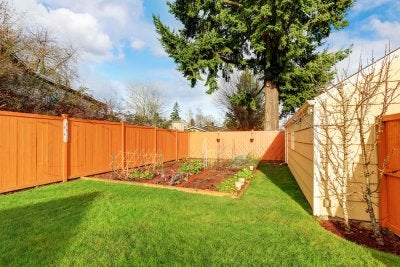 Choosing a Fence Material
When you are planning a new fence installation for your yard, you will need to select a fence material that meets your requirements for budget, style, and durability. If you want the ultimate in longevity, you may want to install an aluminum or chain link fence. Wooden fences are more susceptible to wear and tear than metal fences, but a wooden fence may provide your backyard with a better look and feel.
Determining Fence Placement
Another important aspect to consider when you are installing new residential fencing is where your fence needs to be installed throughout your yard. Depending on the laws and regulations that affect your local area, your fence may need to be placed at a certain distance from your neighbor's property line. Before you install a new residential fence, it is also courteous to inform your neighbors about your intention to fence the border between your property and theirs.
Hiring a Fence Contractor
Even though installing a new residential fence may seem like a fun DIY project, you will achieve much better results if you take the time to hire a fence contractor for your project. Your fence contractor will know how to properly place and install your fencing materials, and he will make sure that your fence is durable enough to withstand wear and tear from the elements. Hiring a fence contractor will also save you time and energy in the long run.

Properly maintained fencing can dramatically improve the look of your home's exterior. If you let your vinyl fencing fall into disrepair, however, it may start to detract from the curb appeal of your home. With services from a contractor that services Hillsdale fences , you can revamp your old fence and improve the appearance of your front yard. There are a few different techniques that can be used to improve the look of a vinyl or metal fence.
If your home is secured by a vinyl fence, you may want to consider hiring a fence contractor to paint the surface of your fencing. A new coat of paint that coordinates with the exterior of your home will help to visually blend your fencing into your exterior design. To enhance the curb appeal of your fence, it will also be necessary to repair any broken posts or rails. Finally, new flower stands or fence doors can transform your ordinary fence into a showstopper.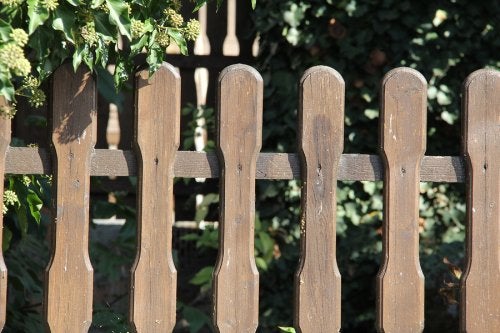 If you are seeking a new look for your aluminum fence, you will need to prepare the surface of your fencing. This video provides important tips and information about how to prepare your fencing to be painted. Before you start to apply new paint, you will need to scrape the old paint off using a paint scraper. Once you have completely cleaned and primed the surface, you will be ready to paint your Bergen County fence.
If painting an entire aluminum or vinyl fence seems like a lot of work to do on your own, you can hire a team of fencing contractors . Your fencing experts will be happy to remove your old fence paint and apply a fresh new coat to your fencing's surface.
Archives
2017
2016
2015
2014