When you are planning your new fencing installation, your contractor may recommend that you build a PVC fence in your yard. A PVC fence will be extremely durable and ready to withstand all types of weather conditions. Additionally, you may find that PVC is less expensive than metal or other fencing materials. With services from a company that specializes in plastic fencing, you will be able to build a beautiful Hillsdale fence.
If you are considering whether PVC will be the best material for your new fence installation, it may be helpful to learn some essential information about this product. PVC, or polyvinyl chloride, is among the most popular fencing materials on Earth. The origins of PVC can be traced back to 1835, when this product was originally produced in a lab. Since PVC is inexpensive and easy to produce, it makes an ideal material for new fencing. The moisture-resistant properties of PVC make this type of fence perfect for homes that are in moist or humid climates.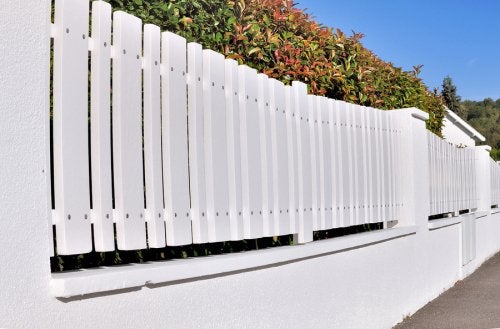 Once you've decided that you'd like to invest in a new Bergen County fence, you'll have to decide what type of material you are looking for. Each type of fencing material comes with its own advantages, and PVC fencing comes with a ton. This type of fencing is easy to maintain, which means it will keep up its appearance throughout its long working life. Vinyl fences also offer an extra level of privacy that other types of fences cannot. Take a look ahead to learn all about the benefits of installing a vinyl fence .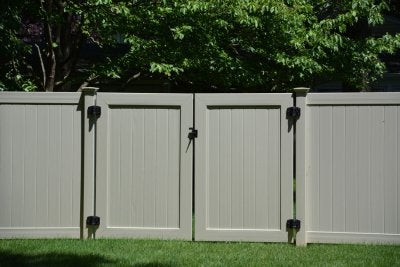 Maintenance
You can find a beautiful fence in any material, but some require much more maintenance than others. If you don't see yourself having time to maintain your fence, but you don't want your curb appeal to suffer either, then consider looking into vinyl fencing. All it takes to maintain your vinyl fence is a quick hosing down. This makes it an excellent choice for people with busy schedules and those who have trouble getting around. Your vinyl fence will retain its aesthetic appeal with a minimal amount of upkeep. Thanks to the versatility of vinyl fencing, you can even put up a fence that looks just like wood without any of the maintenance.
Durability
An investment that pays off for a long time is a good one, and vinyl fencing is built to last. Vinyl fencing is actually even stronger than wood, and it doesn't absorb moisture. You won't have to worry about how the elements will affect your PVC fence like you would with other materials, which also grants you some peace of mind. If you're looking for a durable fence that looks great and is easy to maintain, consider vinyl.
Privacy
Aluminum, wood, and picket fences can all add appeal to your home, but it's tough to beat the versatile options that vinyl fencing provides. Since the posts in your vinyl fence can be as close together or as far apart as you want them to be, you can control exactly how much privacy you have in your yard.

Bergen County chain link fences are sturdy and trustworthy additions to any yard. This type of fencing has been used for residential and commercial applications as a means to establish a perimeter and protect inhabitants from potential danger. However, chain link fences are only as strong as their maintenance. Even though chain link fencing does not need extensive maintenance, it should be done periodically and regularly.
Unlike aluminum fences, chain link is a type of metal fence that can rust. To keep a chain link fence in good shape, there should be very little foliage or excess moisture near the fence. This will help deter excessive rust. If rust is found, then it should be cleaned off immediately with steel wool or a rust remover. There are also protective coatings that can be applied to chain link to help resist rust. This type of fencing should also be inspected periodically for damages, such as broken or missing chain links. If these are found, contact the fence company right away.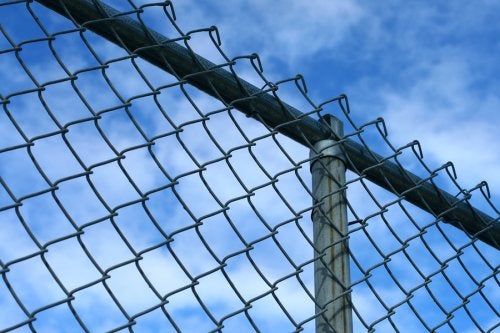 A PVC fence is a sturdy and attractive choice for your residential fencing needs. Whether you are in need of garden fencing or a new pool fence, you can rest assured that a PVC fence will be the right choice for your property. A company that offers fencing in Bergen County will be able to consult with you as you are choosing a new vinyl or PVC fence for your yard. With advice from an experienced fencing contractor, you will be able to create a beautiful and functional new fence. Let's examine the main steps of installing a PVC fence around your yard.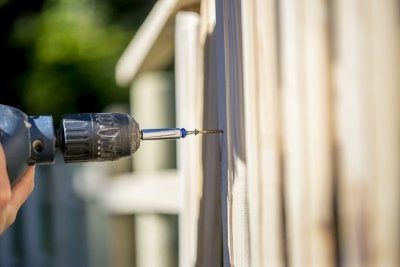 Mark the Fence Line
The first step of a PVC fence installation is to mark out all sides of the fence line. Depending on regulations in your neighborhood, your fence may need to be set back from the outer perimeter of your property. Once your fence contractor has established the proper dimensions for your fence, he can mark out the locations of the corner posts.
Dig the Rail Holes
After the fence line has been marked out, your contractor will be ready to dig the rail holes. Rail holes will accommodate the posts and provide a sturdy base for the fence. In order to dig out the rail holes, your fencing contractor will use special digging equipment. To account for settling after installation, the initial rail hole depth may be slightly more shallow initially. Your contractor will also need to make sure that each post will emerge from the ground evenly after installation.
Install the Fence Pieces
Once the rail holes have been created, it will be time to install all of the pieces of the fence. A PVC fence will come in prefabricated pieces for easy assembly. Your fencing contractor will lay out all of the pieces of the fence in preparation for your installation. After your PVC fence pieces have been installed, you will have a beautiful new fence surrounding your yard.
Archives
2017
2016
2015
2014