If you need a fence installed in Bergen County, trust Anchor Fence Contractors . Anchor Fence has been installing perimeter and security fencing for homes and businesses in the Tri-State area since 1999. Each year, Anchor Fence Contractors install thousands of feet of fencing and receive countless referrals from satisfied customers. That's one of the reasons Anchor Fence Contractors was awarded a Super Service Award in 2013 from Angie's List. All fence installers are employees, not subcontractors or day laborers. A full office staff is available to assist you with your residential or commercial fencing project, and Anchor Fence is fully licensed and insured for your confidence and peace of mind. From wood and vinyl to chain link, aluminum, and custom wrought iron fencing, no project and no request is too much for Anchor Fence Contractors.


Deciding to install a new fence around your home is much easier than deciding on the type of fencing material you like best. Each different type of fence material has its own pros and cons, and each type serves its own distinct purpose. Once you've identified a Hillsdale residential fence contractor , refer to this brief guide to help you choose the right type of fencing material for your home.
Wood
Wood is arguably the most popular fencing material in the United States. Few other fence materials offer the same beauty and craftsmanship as wood. That being said, wood fences do require a significant amount of maintenance. Rising lumber costs are also making wood fences more expensive, so you shouldn't wait any longer than necessary if you know you want to have a wood fence installed around your home.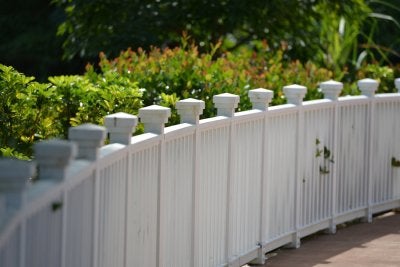 Vinyl
Vinyl is remarkably durable and adaptable to many architectural styles. Quality vinyl fences are known to last for 10+ years without fading, and they require very little maintenance. Color is limited, however, and wide gates areas will require reinforcement to prevent sagging.
Wrought Iron
The strongest of all common fence materials, wrought iron fences are great for protection and safety. A decorative wrought iron fence is also quite beautiful, especially when designed and installed by a Bergen County fence expert. Wrought iron can rust quickly if scratched, however, and the cost can be prohibitive for some homeowners.
Chain Link
In terms of low cost and low maintenance, nothing beats chain link fencing. Although chain link is not the most attractive fencing type, it is long lasting and can be made more beautiful with growing vines and other decorative touches. Chain link is obviously ideal for sports courts, dog areas, or any area needing a temporary fence.

Check out our latest reviews on Google+ to read about why our customers love Anchor Fence Contractors. Have a great experience of your own? Leave a review. We would love to hear from you.
"I could not recommend Anchor Fence more – hence why I give them a 5 star review. It was a truly pleasant experience." – Jay A.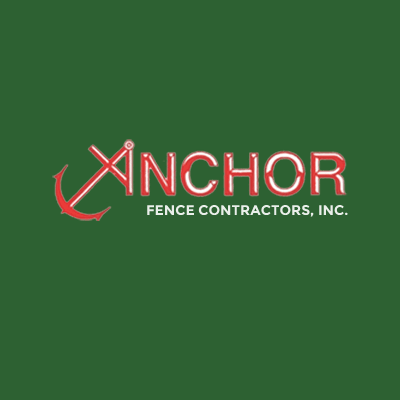 It's often said that good fences make good neighbors, but that's not all fences are good for. Fencing can help protect your property from would-be intruders and act as a barrier to keep woodland creatures from stomping around your garden. The type of fence that is right for you will largely depend on the reason you're getting a fence in the first place. A wooden fence in Hillsdale can make your house blend into its natural surroundings, while an ornamental fence will elevate your home's overall style. Take a look at this infographic from Anchor Fence Contractors, your resource for fencing in Bergen County , to learn more about how to choose the perfect fence for your home. Please share with your friends and neighbors, and beautify your home with a new fence.


A lot of properties in Bergen County go for the open, airy look. In other words, a lot of homes aren't surrounded by a fence. While there are benefits of keeping your property open, there are even more good reasons to install fencing around your home. Have a look at these top reasons to fence your landscape, and then call a residential fencing contractor in Hillsdale, NJ to get started on your new fence.
Establish Boundary Lines
Property definition is one of the major reasons why homeowners decide to fence their properties. A fence leaves no question as to what features belong to which property owners, which can make neighborly relations better over the long run.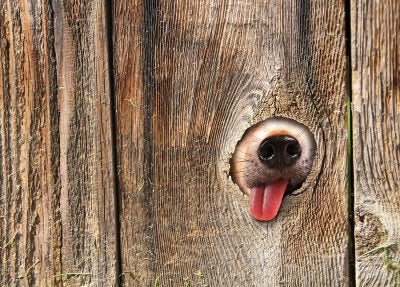 Beautify Your Landscape
If you take pride in the way your home looks, think of a new fence as a beautiful design element that can add visual interest to your landscape. Solid wood and ornamental wrought iron fences are beautiful in their own right, but fences also make great supports for attractive climbing plants and vines. Such plants and vines add privacy by covering the fence, and can even make a common chain link fence an attractive feature.
Keep Pets and Children Safe
Keeping pets and children in the confines of your yard is one of the top reasons to install a fence . While you should always keep an eye on young children when they are playing outside, a fence will allow you to place your dogs outside without worrying about them running away or being attacked by other dogs or wildlife.
Create a Border or Privacy
If you're concerned about nosey neighbors or strangers, talk to a Hillsdale fencing company about a true privacy fence. A solid-board fence can protect your home from prying eyes and allow you to keep your business your own.
Archives
2017
2016
2015
2014