There are several fencing materials that can make your property more appealing and offer privacy or protection. However, wood and vinyl fences in Hillsdale are some of the most popular choices. Wood is a classic fencing choice that offers dependability and affordability. Vinyl is a sturdy material that can resist most damage over the years and seasons. It is crucial to understand the pros and cons of each fence type to decide which will be the best for your home . Read on for a better look at the pros and cons of wood and vinyl fences.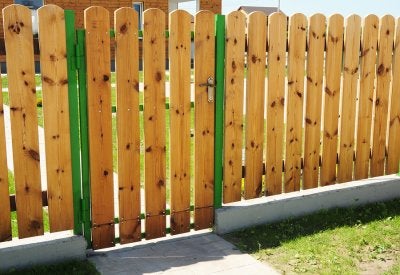 Wood Fencing Pros
Wood fencing is the oldest and most classical type of fencing you can install on your property. Wood fences come in a variety of colors, grain patterns, paints, and stains. They look most attractive against natural landscaping, they are typically more affordable and customizable, and they are easily repaired if any damages occur.
Vinyl Fencing Pros
Vinyl fencing, sometimes known as PVC fencing, can come in a variety of colors and styles. If you want a more natural appearance, then vinyl can be made to look like wood. However, you can also request vinyl fencing in a multitude of colors, such as red, purple, and gray. Vinyl fences never need to be repainted, and they are easily maintained with a mild detergent and water.
Wood Fencing Cons
The biggest drawback to installing a wood fence comes from the heavy maintenance these fences require. Wood must be repainted, refinished, or resealed to keep out moisture and bacteria. If moisture and bacteria invade a wooden fence, then the fence will likely warp or rot. Wood fences can also be damaged by fungi, termites, and pests.
Vinyl Fencing Cons
There are few cons surrounding vinyl fencing, because it resists most types of damage. However, vinyl fencing can be difficult and pricey to repair. It also requires a higher upfront cost than other fencing materials, though the low maintenance can offset this cost. Vinyl fencing, like other fencing materials will also fade with excessive sunlight exposure.

Gate styles should match the fencing on your Hillsdale property. The gate will be made of the same material, color, and design as your fence to provide a cohesive and attractive appearance to the entire property. If you are installing both the gate and the fence, then you have the chance to design an attractive gate that will complement your home and property. Let's take a closer look at how to choose a gate style for your fence.
Find a gate style that matches or complements your fence design. If you have a white vinyl fence, then your gate style should be of the same height, color, and design.
Consider adjusting the look of your entire fence to match your new gate. For example, most wooden fencing can be repainted or stained to match the color of a new gate. Ensure the gate is the same height and cut as the rest of the wooden fence.
If you have a standard metal fence, then your gate can have more intricate designs. If you wish to add more color, then install wooden slats between the metal bars.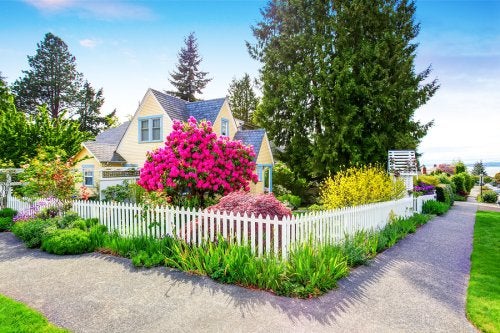 Vinyl fencing is a strong and dependable type of fencing in Bergen County. It can withstand adverse weather conditions and other damaging elements, such as warping. You can keep your vinyl fence in great shape for years to come with minimal maintenance. Spraying the fence with water and wiping down mild stains are simple ways to keep your vinyl fence looking beautiful and functional for years to come. Here is a quick look at how to make the most of your vinyl fence: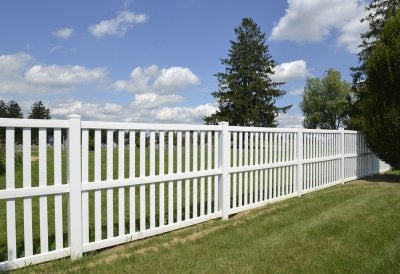 Remove Daily Buildup
It is important that any type of fencing be free of dirt and dust buildup. These damaging particles gather on your fence every day. Over time, your white vinyl fence will look dingy and dirty, and you may notice that the fence hardware deteriorates more quickly. You can prevent this unattractive and damaging buildup by spraying water and wiping down your fence. Ensure that water stains do not collect on your vinyl fence by spraying soft water or using a clean, dry cloth to wipe down excess moisture.
Use a Mild Detergent
There may be times when a mild stain develops on your fence, and spraying it with water will not erase the stain. Use a mild mixture of soap and water to wipe down stains. Use a clean cloth to scrub at these stains until they disappear, and use a dry cloth to remove the moisture. It is important to use a very mild soap to ensure your vinyl fence is not damaged.
Maintain Nearby Landscape
Your nearby landscape should be well-maintained to ensure the continued health of your vinyl fence. If you have overgrown plants or weeds near your fence, then you risk more dirt, dust, and damages to your new vinyl fence. Keep your landscape trimmed and away from your fence. Be careful while trimming and mowing your landscape. Your vinyl fence can be damaged by your lawnmower or gardening shears, so always be aware of how you are maintaining your fence's surroundings.

Bergen County chain link fences can withstand adverse weather, plant life, and minimal maintenance. Once you install a new fence, your fencing contractors will give you some tips on how to keep your chain link fence in good shape. Continue reading to see how you can keep your fence looking great.
The homeowner in this video paints his chain link fence a black or brown color to protect the metal from the elements and provide an attractive addition to his landscape. In addition to painting, you can keep your fence protected by keeping plants, gardens, and lawns at least a few inches away. Wipe down your chain link fence with a mild detergent and water to remove bug damage and rust. Ensure that it is free from excessive moisture, because this can cause rust or mold to form on the chain link.
Archives
2017
2016
2015
2014