Fencing can add a whole new dimension to your home. Whether you want to increase privacy, keep your kids and pets safe, or simply add a new design element around your home, a new fence is the way to go. But how do you know which fence is right for you? If you want to end up with the perfect fence and avoid some of the common pitfalls and setbacks of fence installation, be sure to consider these important factors when planning a fence installation in Bergen County .
Fencing Needs
You know that you want a new fence, but do you know why ? Answering this question will have a big impact on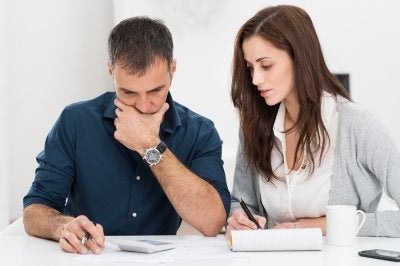 the type of fence you ultimately decide on. For example, a homeowner looking for a general property fence will probably have different preferences than someone looking for a privacy fence or ornamental fence. Once you decide why you want to have a fence installed in the first place you can move on to the next step: Budgeting.
Budget
As with any major home improvement project, it's a good idea to set a budget before you start designing your new fence. Having a budget in place before you get started will help you narrow down your choices by being more realistic about what you can afford. When creating a budget for your new fence, be sure to factor in maintenance and material costs in addition to the cost of the installation.
Codes and Regulations
Once you set a budget and decide on the type of fence you want, research local building codes and HOA regulations (if applicable) to determine whether there are any limits on the type of fence you may have. For example, some areas do not allow property fences more than five feet tall. Your Hillsdale fence installation contractor can help you research any codes or regulations that pertain to your desired fence design.

Ornamental fences are a fun and easy way to improve your yard and add value to your home. While creating a privacy barrier and enhancing your security, an ornamental fence is also the first thing a visitor to your home will see, and it can set the tone for your design aesthetic throughout your house. If you are interested in custom fencing in Bergen County, you will find this video helpful.
Watch this video to see a montage of decorative fencing and to get some ideas for sprucing up your yard. You will see cute ideas for wood, vinyl, aluminum, and wrought iron fences. Your Hillsdale fence company can help you design the perfect ornamental fence to transform the look of your home.

Chain link fencing has long been a cheaper and more versatile alternative to wooden, vinyl, or ornamental fencing. Nowadays, there are a wide variety of style, color and privacy options available beyond just a traditional metal chain link fence. If you're looking for fencing in Bergen County, New Jersey, consider chain link among your fencing options.
Durability of Chain Link
Once called hurricane fencing for its ability to withstand very high force winds, chain link is one of the most stable and durable fencing available. The fencing's stability is due to its construction: A woven pattern of galvanized steel wire is attached to steel posts planted deep into the ground and cemented in place.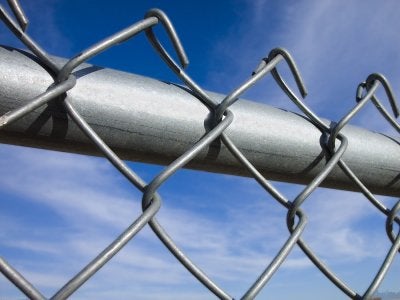 Chain Link Styles
It is possible to get a vinyl coated chain link fence in a few different colors, including green and black. Vinyl coating adds a pleasing aesthetic element to your fencing, and also prevents the metal from the elements, increasing its longevity. If you prefer the traditional look of chain link, a galvanized chain link fence is the right choice. Barbed wire chain link fencing affords you an extra level of security against intruders.
Privacy Options
If you are concerned with privacy and want to prevent passers-by from seeing into your yard, you may opt for privacy fencing . Privacy panels not only disguise the typical look of a chain link fence, they also block light, create a windbreak, and are available in weatherproof fabrics.
Chain Link Fencing Cost
As it is easier to install than other types of fences, chain link fences are also much lower in cost. Many fencing contractors in Bergen County offer free fence installation estimates based upon the size of your property. Chain link fencing costs vary depending on the type and size of chain link fence you desire. Other price factors include the gauge of the fence, whether you want to include a gate or gates, and the height of your fence.

At Anchor Fence Contractors, we are committed to providing quality fencing and excellent customer service. Offering free installation estimates and superior craftsmanship, we have built a large and loyal customer base.
The Anchor Fence mission statement is to glorify God in every aspect of our business by treating others with respect, decency and fairness. To strive for excellence in all that we do and to maintain a reputation anchored on honesty, integrity, and fine craftsmanship. Further, our mission is committing to the success of our customers, employees, and community.
Community is important to us, and we strive to develop long lasting relationships within our community. Our staff is made up of employees, not subcontractors, with years of experience and a devotion to upholding our mission. Visit our website to read testimonials from our satisfied customers, or call us to speak with one of our fence contractors about your needs.

Archives
2017
2016
2015
2014