When you are preparing for a new fencing installation, you will have many factors to consider. Along with choosing a vinyl fence or metal fence material that meets your specifications, you will also need to figure out the perfect layout for your installation. A company that offers fencing in Bergen County can help you determine where your fence should be placed on your property. By following local restrictions regarding property lines and fencing, you can avoid a fine. Here is a look at how to determine whether your fence can be placed along your property line.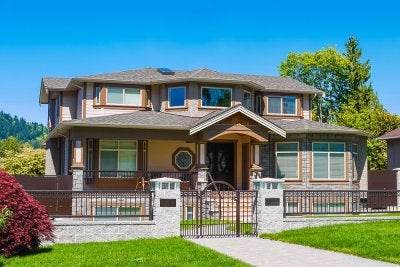 Schedule a Survey
If you want to place your fence as close as possible to your property line, you will need to make sure that you have your property line mapped correctly around your yard. In order to stake out the exact dimensions of your property line, it may be necessary to schedule a professional survey. During the survey, a team of technicians will use special equipment to figure out where your property line sits around your home.
Examine Local Regulations
Determining whether or not to place a fence on your property line may also be affected by your local regulations. Certain cities and counties have setback restrictions, which require homeowners to place their fences at a certain distance back from their property lines. If you are uncertain whether setback restrictions apply to your fencing installation project, do not hesitate to contact your local authorities.
Talk to Your Neighbors
Once you have surveyed your land and checked out your local regulations, your final step should be to have a conversation with your neighbors. When you build a fence right along your property line, you will be creating a border along their backyard, as well. If your neighbors are happy with your fencing installation plans, you should feel free to go ahead and begin construction. In the event that your neighbors feel that your fence may be encroaching on their property or view, you will need to reach an agreement prior to your installation.