One of the biggest challenges in dog ownership can sometimes be maintaining your dog's safety while he is in your yard. To ensure not only your dog's safety, but also the safety of other people and animals in your neighborhood, you should consider a few factors in building dog-proof fencing in Bergen County.
Your Dog's Temperament
Some dogs just can't be restrained by a simple fence or low wall, as they are able to dig under or jump over the enclosure. Pay attention to how high your dog is able to jump, as you will want a fence at least three to four inches higher than this. If your dog tends to dig under or chew threw objects with ease, you will want to build your fence deeper into the ground and out of a durable vinyl or wood fencing that your dog is unable to chew through.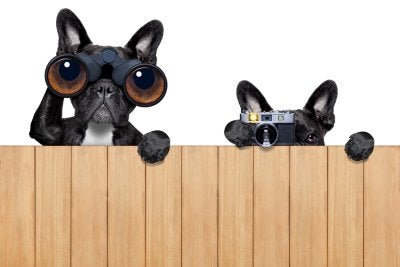 Your Home's Aesthetic
A fence can permanently affect the aesthetic of your home. Try to keep the design of your fence in line with the existing exterior décor of your house. Determine whether you want a fence that you or others are able to see through, like a picket fence with wide slats, or a chain link fence. You may want more privacy, in which case you may opt for a higher fence with no gaps in the slats.
Existing Landscaping
You may have tree roots to consider when picking out a fence, or an irrigation system in place that can't be moved. Taller fences may block sunlight from reaching your grass or flowers. Take a look around your yard and try to visualize the boundaries of your fence such that it won't interfere with any existing trees and plants in your yard. Your Hillsdale fencing contractor can help you build a functional dog-proof fence that also complements your landscaping design.

Natural wood is one of the most beautiful fencing materials available today. Thanks to modern fencing techniques and equipment, wood fences now come in a variety of different shapes. Watch this short clip to see some inspiring ideas for your new wooden fence. Keep in mind that these are just ideas and do not represent your only options. The fact is that the design of your custom wood fence is only limited by your imagination.
No matter what type of fence you need, a fence company in Bergen County can help you design and build the perfect wood fence . A fence contractor can help you pick the right wood, finish, and hardware to make your new wood fence stand out. If you are worried about maintaining a wood fence, consider vinyl fencing. Vinyl fences can look just like wood, but never need to be refinished, resurfaced, or resealed.

If you want to enjoy your outdoor spaces without worry of nosy neighbors or peering passerby, contact a fence company in Bergen County and request a privacy fence. Privacy fences feature a solid barrier that keep your outdoor spaces separated from those of neighbors on every side. A custom privacy fence will make you feel comfortable about lounging in the backyard or letting your children play out back by themselves. This brief introductory guide covers some of the most important factors and components of designing a privacy fence around your home.
Fence Materials
Virtually all fencing materials can be used to create a privacy fence—the key is the distance between the posts or rails. The traditional privacy fence is made of wood boards, though vinyl is growing in popularity among privacy fence owners due to a wide range of styles and colors and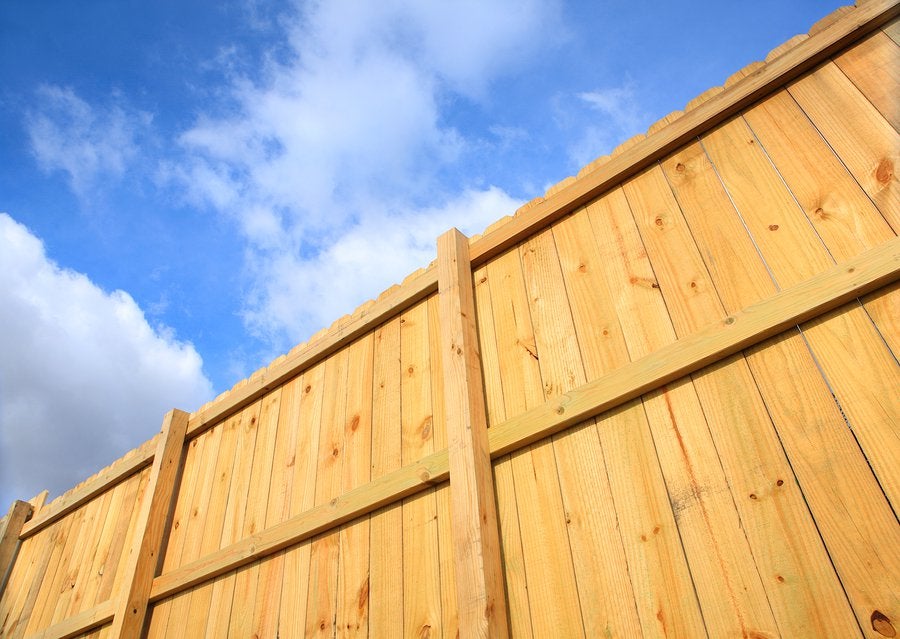 lower maintenance requirements than wood.
Code Limitations
Backyard fence height is strictly controlled by most city or community ordinances. In Hillsdale, a residential privacy fence may not exceed a height of six feet above ground level. Additionally, no fence shall exceed four feet in height above the curb level when located within 25 feet of two intersecting street lines. Your Bergen County fence contractor will make sure that your privacy fence is up to code so you don't risk the setback and added costs of having to tear down and rebuild the fence.
Privacy Additions
If code limitations prevent you from having an adequate privacy fence, consider trees and plants around the perimeter to add to the height and privacy of your fence. Not only will trees and plants extend your privacy fence upwards, but they can also provide shady spots around your yard that will make for great outdoor entertaining spaces.

A swimming pool is the sparkling, crowning jewel of a well-landscaped yard. Unfortunately, a pool can also be a dangerous hazard if not properly fenced. It's not good enough just to have a perimeter fence around the yard itself; a dedicated, interior pool fence is the best line of defense against a terrible drowning accident. To prevent children from climbing over or through the fence, make sure the top of the fence is at least 48 inches above grade and that there is no more than four inches between the fence posts. Remove all other structures from around the fence that could be used to climb over, and make sure the gate is self-closing and self-latching.
A fence company in Bergen County can help you design a pool fence that is both functional and beautiful. A pool fence can minimize and hopefully eliminate accident drowning while also elevating the style and appeal of your outdoor living space. Contact a fence builder in Hillsdale to discuss your pool fence options.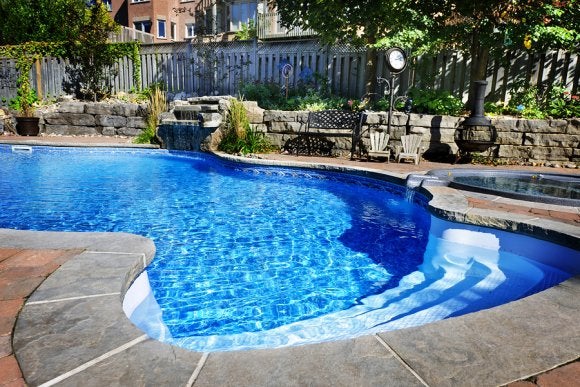 Archives
2017
2016
2015
2014