When you envision fencing for your home, a classic fence design may come to mind. While traditional fences, such as picket fences, remain popular, there are also many contemporary and modern solutions that you can choose for your property. If you are seeking a fence that will create a stunning statement on your property, you may want to design a fence with modern materials and design cues. A company offering fence installation serving Bergen County can help you customize the fence of your dreams . To help you get started on your fencing project, here are some modern fencing ideas for your home.
Corten Steel Fence
Corten steel is a unique material that you may want to incorporate into your modern fence design . When you install a corten steel fence in your home, you can let this material rust to a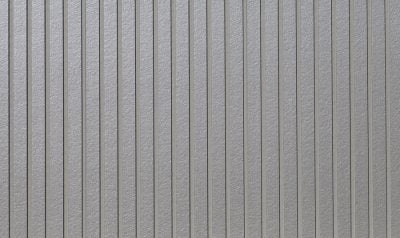 stunning shade of brown. Along with providing visual interest to your yard, a corten steel fencing installation will also provide your property with protection against wind and weather.
Galvanized Steel Fence
Galvanized steel fencing is another unusual fencing material that can be used to create a modern fence. While galvanized sheet steel is typically used in industrial settings, this material can create an attractive addition to any yard. Since galvanized steel is incredibly durable, this fencing material is a great choice for properties in areas that experience extreme weather conditions. If you live in a '50s or '60s style home, a galvanized steel fence may be the perfect choice for your needs.
Horizontal Wood Fence
If you are seeking a subtly modern fencing style for your yard, you may want to consider installing a horizontal wood fence. By placing the fence boards on a horizontal plane, you will create a unique pattern that will draw the attention of your guests. Your fence contractor can tell you more about all of the modern fence styles that are available to you.
New fencing can be used to increase the privacy of your yard. To make your yard more private with a new fence, you may want to install a wood fence and gate. As you are designing your fencing project, you may want to incorporate different types of fence materials. For example, a metal or aluminum fence can be combined with a wood fence to create a clean and contemporary look. As you are shopping for Bergen County fencing, be sure to work with a highly rated contractor serving your local area. Your fence installation professional can work with you to create a new privacy fence. For more tips on how to make your yard more private with a fence, watch this video from LandscapingNetwork.

A new fence is a terrific addition to any property. Whether you are seeking ornamental fencing for your garden, or a sturdy aluminum fence that will boost the privacy and security of your home, you will have many options to choose from when you plan your fencing project. By taking the time to carefully plan out your fence installation, you are sure to be satisfied with the final result. A company offering quality fencing in Bergen County can assist you with every stage of building your new fence. Here is a look at some factors to consider for your fencing project.
Evaluate Your Needs
When you are planning a fence installation , your first step may be to consider your overall needs and goals for the project. Fences can serve a variety of functions on a property. For example, if you are concerned about security, you may want to plan a privacy fence installation. If looks are more important to you, you may want to consider installing a charming wooden or picket fence.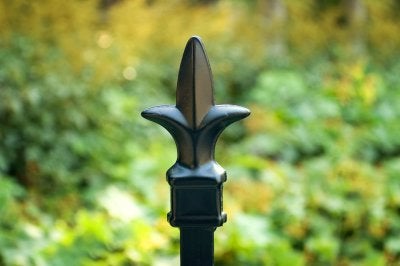 Consider Materials
The next factor to consider when you are planning your fence installation is the materials that you will use for your new fence. Fences can be constructed from a wide variety of materials, ranging from classic wooden pickets to more modern aluminum or vinyl. As you are considering materials, it is essential to consider both the looks and durability of each type of fencing. A durable vinyl fence, for example, will require very little maintenance throughout the seasons.
Research Codes and Restrictions
As you are planning your fence installation, you will also need to research codes and restrictions in your local area. For example, if you live in a residential neighborhood, you may need to make sure that your new fence meets your community code. A fence contractor can help you negotiate all of the factors needed to create the perfect new fence for your property.

If you are seeking a highly rated fencing contractor in the Tri-State area, look no further than Anchor Fence Contractors, Inc. We have been in the fencing industry for more than 15 years, and our expert contractors can assist you with your commercial or residential fence installation. There are many reasons to choose our company for your fence installation. Our fence installers are committed to quality and customer satisfaction, and we will ensure that your fence is built to perfection. In addition, our family owned and operated business receives dozens of referrals for our work each year. We are completely licensed and insured, and we will make sure that you are totally satisfied with your brand new fence. As a premier contractor offering Bergen County fences , we are a natural choice for your upcoming fence installation. No matter the scale of your fence project, we will work hard to create the perfect new fence for your property.

Archives
2017
2016
2015
2014