Are you thinking about contacting Hillsdale fence contractors to begin work on your property? If so, then you may be wondering what to expect from this type of project. Continue reading to learn about the commercial fencing installation process .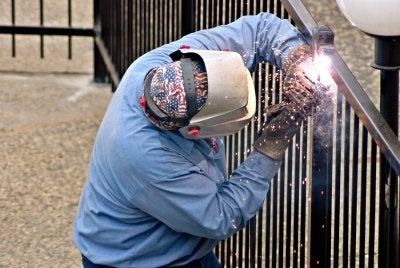 Choosing a Fence
Commercial fencing can be installed using any of a variety of materials, and the one that is most suitable for your needs will depend on your budget and the intended function of the fence. If you've decided to install a fence to improve the aesthetics of your property, then wood or ornamental fencing could be best. On the other hand, if better security is your goal, then chain link or aluminum fencing along with motorized gates with access controls could be ideal. Fencing can also be used to improve sports facilities with the installation of golf netting or fencing for athletic fields, tennis courts, or basketball systems. Finally, if you need to install an enclosure for only a short period, then consider renting a temporary fence.
Getting an Estimate
Before any work begins, you will need to get an estimate for the project, and this number can be influenced by the fencing material that you choose and the size of the area that you want to have enclosed. The company will use the information that you provide or will come and take a look at your property to give you an estimate of the project's cost and length.
Installing the Fence
If you decide that you are happy with the estimate, then you can move on to the fence installation stage. At this point, you can schedule a date to begin the project, discuss any details that you have in mind, and ask any questions that you may have. Then, the installation team will use specialized tools and equipment to install the fence around your commercial property according to the project's outline. When you work with experienced and reliable fencing contractors, you can expect the project to be completed properly and efficiently.