When you are preparing for a new fencing installation, you will have many factors to consider. Along with choosing a vinyl fence or metal fence material that meets your specifications, you will also need to figure out the perfect layout for your installation. A company that offers fencing in Bergen County can help you determine where your fence should be placed on your property. By following local restrictions regarding property lines and fencing, you can avoid a fine. Here is a look at how to determine whether your fence can be placed along your property line.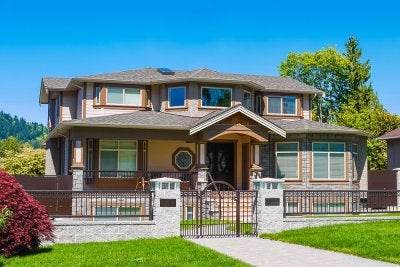 Schedule a Survey
If you want to place your fence as close as possible to your property line, you will need to make sure that you have your property line mapped correctly around your yard. In order to stake out the exact dimensions of your property line, it may be necessary to schedule a professional survey. During the survey, a team of technicians will use special equipment to figure out where your property line sits around your home.
Examine Local Regulations
Determining whether or not to place a fence on your property line may also be affected by your local regulations. Certain cities and counties have setback restrictions, which require homeowners to place their fences at a certain distance back from their property lines. If you are uncertain whether setback restrictions apply to your fencing installation project, do not hesitate to contact your local authorities.
Talk to Your Neighbors
Once you have surveyed your land and checked out your local regulations, your final step should be to have a conversation with your neighbors. When you build a fence right along your property line, you will be creating a border along their backyard, as well. If your neighbors are happy with your fencing installation plans, you should feel free to go ahead and begin construction. In the event that your neighbors feel that your fence may be encroaching on their property or view, you will need to reach an agreement prior to your installation.

It's nice to find a fence company that will offer you their services at reasonable rates, but you shouldn't go for a contractor based on price alone. Plenty of other factors will influence your experience and your results, so you should take your time when you look for a professional in fencing in Bergen County. Look at this video clip for tips on finding the right fence contractor.
You might get caught up in the excitement of getting a new fence, but you shouldn't forget about the importance of its installation. A properly installed fence can serve you well for years. If you want the best fence contractor you can find, you have to look around. Do your research, and take to the Internet to look at different contractors' websites. Reading reviews and checking references can also be helpful.

Bergen County fences can hold up for years to come, but some need a little extra maintenance to keep up their looks. A wooden fence is a good example of a material that might need more maintenance than a vinyl or metal fence. You will also need to be careful not to damage your fence when you clean it, which means you should use the safest materials possible and do a little research so you know what you're doing. Continue to find out the best way to clean a wood fence.
Elements like the sun, the rain, and other forms of precipitation can take a toll on your wooden fence, leading to cracking and warping. Keep your fence in shape by giving it a thorough cleaning every so often. Apply a safe cleaner that's designed for fences to the surface of your wooden fence, and leave the cleaner on for about 15 minutes. Then, you can scrub or pressure wash the fence to work the cleaner in. After you've covered the whole fence, it's a good idea to have it stained or sealed for extra protection from ultraviolet rays, rain, and other harmful agents.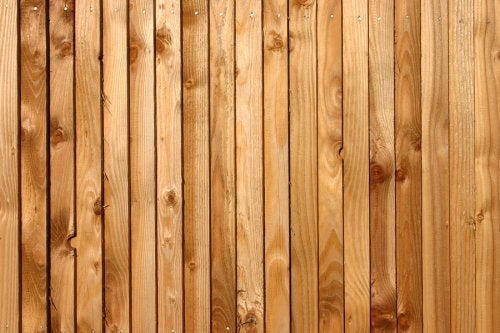 Properly maintained fencing can dramatically improve the look of your home's exterior. If you let your vinyl fencing fall into disrepair, however, it may start to detract from the curb appeal of your home. With services from a contractor that services Hillsdale fences , you can revamp your old fence and improve the appearance of your front yard. There are a few different techniques that can be used to improve the look of a vinyl or metal fence.
If your home is secured by a vinyl fence, you may want to consider hiring a fence contractor to paint the surface of your fencing. A new coat of paint that coordinates with the exterior of your home will help to visually blend your fencing into your exterior design. To enhance the curb appeal of your fence, it will also be necessary to repair any broken posts or rails. Finally, new flower stands or fence doors can transform your ordinary fence into a showstopper.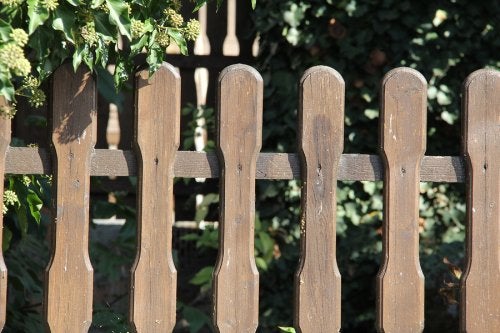 Before beginning a fence installation in Bergen County, consult with your fencing contractors about any necessary permits or insurances you may need. No matter where you are located in New Jersey, there are likely building codes to follow, and they may include rules and regulations on your new fence. Let's take a look at building codes and what you should know for your future fence installation .
Your fencing contractors will be able to answer all questions about building codes, so consult with them for the most current information. According to the New Jersey Administrative Code , you do not need a permit for a fence that is less than 6 feet tall. However, this regulation may change if the fence will surround a public or private swimming pool. If you have other landscaping procedures or property changes occurring at the same time as your fence installation, then you may require a permit. Consult with your contractors for more information.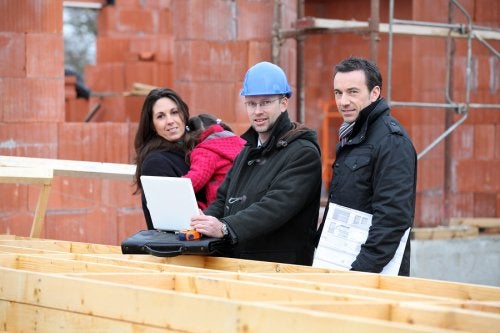 Choosing the right fencing material in Hillsdale can seem like a difficult process, at times, because of the multitude of materials available . Fencing materials include aluminum, wood, vinyl, and chain link, among others. Part of choosing a fencing material also involves determining what the fence will be used for.
As seen in the video, fence designs can be used for security, privacy, and decoration. Each application has a fencing material better suited for the job. For example, aluminum fences are often used for ornamental purposes, although they are secure enough to double as pool fences and security fences. Vinyl fencing is a sturdy and maintenance-free fence best used as a security fence. Wood can be used as a security and ornamental fence, although it must be maintained periodically to keep the wood in good shape.

Wood fencing is a popular choice for homeowners around the country. As you are planning a new wood fence installation in Bergen County, you will want to talk to your fencing contractors about the different types of wood that are available for your project. A wood fence is typically constructed from one of several different types of species of wood. Three of the most common wood species used for fences are pine, fir, and spruce. These durable and affordable wood types can be easily cut and assembled into a beautiful fence design. Some luxurious wood species that are used for fence designs include cedar, cypress, and redwood. While these species are more expensive, they also offer greater weather resistance and strength.
If you would like to tour some of the fencing materials that are available for your home, you can contact a fence contractor. Your fence design expert can provide you with in-depth information about all of the different types of woods that you can use to create a beautiful new fence.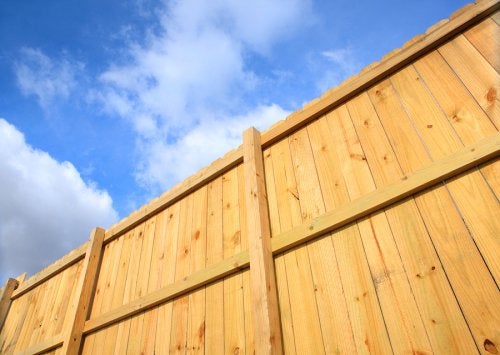 Many people think of their pets as important parts of the family, and they will do their best to keep them safe. If you want to let your dog run around and enjoy some freedom in the yard, it is a good idea to consider different types of fences in Bergen County. The right fence installation can offer you some peace of mind and allow your dog to enjoy the great outdoors in safety. Continue on for a few tips on keeping your dog safe with a dog proof fence.
Fence Material
With enough time, a curious dog can often find its way under, over, or through seemingly anything. This is why it is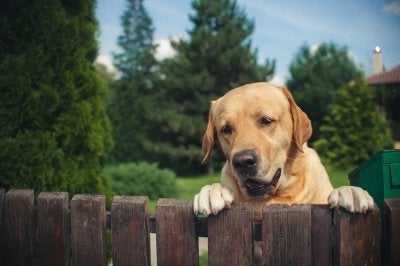 important to carefully consider the materials you will use for your fence. Thin wood and small picket fences are not ideal because your dog may be able to chew through them or hop over them. On a similar note, your dog may sustain injuries when trying to dig under a chain link fence. Choose a material like thick wood or vinyl; these materials are too durable for your dog to chew through and can be built tall enough that no dog can leap over them.
Aesthetics
You do not have to sacrifice your garden or your gorgeous view when you build a fence to contain your dog. Consider building a tall wooden fence with slats that are spaced just far enough apart that they will continue to keep your dog close to home. This way you can still receive sunlight to your yard, and your fence will not completely obstruct your view. It is important that the slats are close enough together that they will not allow neighborhood or wild animals to make their way into your yard.
Fence Height
Although you might think having a small dog means you do not have to build a tall fence, you should always build it a little higher than you might think you need to. Large dogs are not the only ones who can jump high, and smaller dogs can be clever enough to find their way over short fences.
Archives
2017
2016
2015
2014