Wood fencing is a popular choice for homeowners around the country. As you are planning a new wood fence installation in Bergen County, you will want to talk to your fencing contractors about the different types of wood that are available for your project. A wood fence is typically constructed from one of several different types of species of wood. Three of the most common wood species used for fences are pine, fir, and spruce. These durable and affordable wood types can be easily cut and assembled into a beautiful fence design. Some luxurious wood species that are used for fence designs include cedar, cypress, and redwood. While these species are more expensive, they also offer greater weather resistance and strength.
If you would like to tour some of the fencing materials that are available for your home, you can contact a fence contractor. Your fence design expert can provide you with in-depth information about all of the different types of woods that you can use to create a beautiful new fence.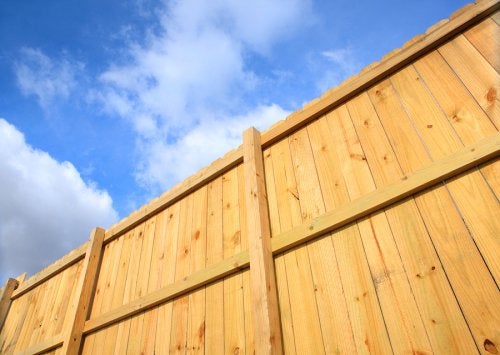 Installing a new fence is a major project for any homeowner. Whether you are looking for a luxurious privacy fence or you would like to boost your security with a chain link fence, you will have many different fence design options to choose from as you are planning your project. A company that installs fences in Bergen County can answer all of your questions about the various fencing materials that are available for your installation. To help you do your research in preparation for your upcoming fence project, here is a closer look at some of the different types of fencing materials.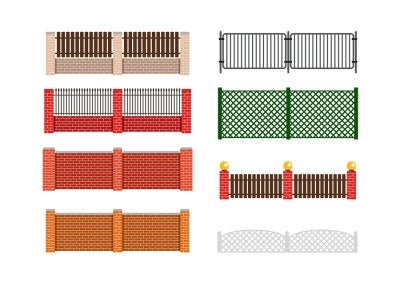 Wood Fencing
Wood fencing is among the most popular fencing materials that are available for today's properties. Many homeowners choose to install wood fences because they are drawn to the beauty and exceptional quality of natural wood. When you are planning a wood fence installation, you can design your new fence to pair beautifully with the exterior style of your home. However, if you are searching for a low-cost fencing material, wood may not be the best choice for your project.
Vinyl Fencing
With a new vinyl fence installation, you can achieve the beauty of natural wood, but at a lower cost. Vinyl fencing is also completely weather-resistant, so you will be required to perform little to no maintenance after your installation has been completed. Your new vinyl fence can also mimic a variety of fence styles, including a picket fence or wooden fence. The exceptional strength of vinyl fencing makes this fence material a great choice for any homeowner.
Chain Link Fencing
For those homeowners who are seeking a fence that favors function over style, chain link may be the ideal material. Chain link fences are extremely durable, and can be used to fully secure all or part of a property. By erecting a chain link fence on your property, you will send a clear message that you are keeping unwanted visitors out of your yard.

A swimming pool will provide you with ample opportunities to beat the summer heat while also enjoying the outdoors with your family and friends. Whether you are constructing a new pool on your property or are planning a pool renovation, you may want to consider constructing a new pool fence or privacy fence. With the help of a company offering fencing in Bergen County , you can create a pool fence that enhances the safety and security of your pool. If you are getting ready for a pool renovation project on your property, be sure to read these tips for making your pool area safer.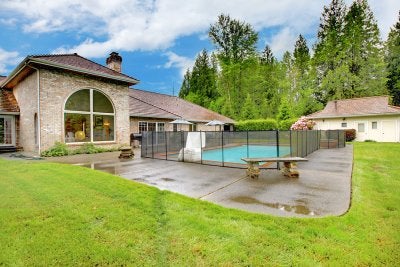 Install a Pool Safety Fence
Installing a pool safety fence is among the most effective ways to make sure that your family and friends are safe around your pool. In fact, many cities require all new pool constructions to feature fences around their perimeter. With a pool safety fence, you can prevent children from entering the pool without adult supervision, while also keeping trespassers away from your pool area.
Invest In a Pool Safety Cover
Investing in a pool cover is another great strategy for increasing the safety of your pool space. Unlike a conventional cover, which simply covers the surface of the water, a pool safety cover is designed to keep your pool area fully locked down when it is not in use. Your pool safety cover will also protect your pool from additional wear and tear during the cold winter season.
Consider a Pool Alarm
To achieve the highest level of safety and security around your pool, you may also want to consider installing a pool safety alarm. With a pool safety alarm, you will receive immediate notifications when a person enters your pool area. A perimeter alarm can be used to secure the exterior spaces of your pool deck. For more tips on how to keep your pool safe and secure, get in touch with a fencing company that offers pool fence installations in your neighborhood.

New fencing can be a terrific investment for your home. When you design a new fencing installation that matches the architectural style of your house, you will be able to dramatically boost the curb appeal of your property. In this video, you will learn all about how to plan and implement a fencing installation. For example, before you install a fence in Bergen County, you will want to research any codes and regulations that pertain to your county. You should also talk to your neighbors to let them know that you plan on putting up a fence.
As you are preparing to install a new fence, you should be sure to get in touch with a reputable fence company . Professional fence contractors can help you choose the best materials for your fence installation, and they can also help you install your brand new fence.
Archives
2017
2016
2015
2014