New fencing in Bergen County is a great way to liven up your property in a universally appealing manner. Each different style of fence installation provides its own unique advantages, and they can all be designed to flawlessly complement your home and property. With limitless styles, colors, materials, and designs to choose from, you are sure to find an iron fence that perfectly suits your needs. Read on if you would like some help in brainstorming a few ideas for your iron fence design.
Outdoor Privacy
When most people think of privacy fences they think of tall wooden fences with pickets that are close together or touching. Although iron fences typically come with their slats spaced farther apart, with a little creativity they too can help you enjoy an elevated sense of privacy. A wrought iron fence creates an aesthetically pleasing backdrop for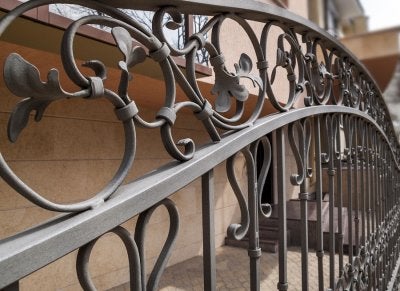 flowers, shrubs, plants, and other growth. If you enjoy the look of substantial vegetation, consider pairing a thick wrought iron fence with a considerable amount of plant life. This can offer an increased sense of privacy without resorting to a definitive, conspicuous tall wooden fence.
Modern Ornamental
An elaborate wrought iron fence may exude luxury and provide your property with an elegant contemporary aesthetic. When it comes to an iron fence in the front yard, consider elaborate ornamental designs that mark the boundaries of your property. This style tends to be particularly effective in urban and suburban areas, especially when the home behind the fence is an architectural beauty in its own right. Consider contrasting black slats of iron with larger white beams to achieve a modern contrast that takes curb appeal to an entirely new level .
Pool Fencing
Each iron fence that is erected is a multifaceted installation that mixes elegance and purpose. Many families choose to line the perimeter of their pool area with an iron fence because of its ability to translucently mark a boundary. An iron fence design that features close-together slats can keep children and pets away from the pool area, and it can do so while bolstering the aesthetic appeal of your backyard.

A new fence can do a lot for your property—namely increase privacy, provide a safe place for kids and pets to play, and even spruce up the appearance of your home. However, a poorly planned and poorly executed fence design can have quite the opposite effect. In this video from Angie's List, you'll briefly learn about some of the most common types of fencing materials and learn why it's important to work with a professional fence contractor when planning a new fence installation for your home.
If you know you need a fence but don't know the first thing about designing or installing a fence, get in touch with a fence installation company in Bergen County. Professional fence builders can help you design any type of fence you can think of for your home. Whether you want a vinyl picket fence around your garden, a solid wood privacy fence around your backyard, or a strong metal fence around your pool, a residential fencing company in Hillsdale can make it happen.

If you're looking for an affordable, low-maintenance, and long-lasting fencing option for your home, vinyl fencing may be the perfect solution. Vinyl is a great option for virtually every application, including privacy fences, pool fencing, garden fences, and general boundary fences. Of course there's nothing wrong with other fencing materials, but vinyl does get the nod in a lot of different categories that homeowners care about most. Read on to learn more about vinyl fencing and then contact a fence installation contractor in Bergen County to get started on your new fence.
Low Maintenance Requirements
One of the top reasons why vinyl fencing is such a popular choice is that it's virtually maintenance-free. Of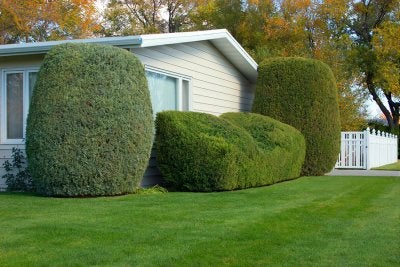 course no fencing material is entirely maintenance-free, but vinyl is about as close as it gets. Vinyl fences only require general washing with soap and water to maintain their appearance. And since vinyl is moisture-resistant, you don't have to apply primers are stains to prevent rusting.
Remarkable Strength and Durability
In addition to being one of the easiest fences to own, vinyl is also one of the strongest. Vinyl does not absorb moisture, so it won't blister, peel, corrode, or rot. Vinyl also contains high amounts of UV-inhibitors and impact modifiers. And if you've ever had a wood fence destroyed by termites, you'll be glad to know that vinyl is resistant to insect attacks.
Vinyl vs. Wood & Iron
Compared to other popular fencing materials, vinyl is just about the strongest fence you can buy. Unlike wood and iron, vinyl is maintenance free, graffiti resistant, termite resistant, fungus resistant, free of harmful chemicals, never needs painting, and more cost-affordable in the long term. These are just a few of the reasons why Hillsdale fence supplier offer lifetime warranties on professionally installed vinyl fences.

Wood fences take a beating over the years, especially in Bergen County where wind, snow, and rain are part of the ever changing landscape. After years of abuse, wood fences will typically require some sort of repair. For example, you may need to replace fence posts that have rotted or been infested with termites. You may also need to paint or stain fence posts that have become dull from sun and moisture exposure.
Depending on the age and condition of your fence, you might consider replacing your wood fence instead of repairing it. A new wood fence installation can cost a lot more than fence repair, but you can save yourself hundreds or even thousands of dollars in the long run by replacing an old, worn down fence. A fence installation company in Bergen County can tell you whether your fence needs to be repaired or replaced.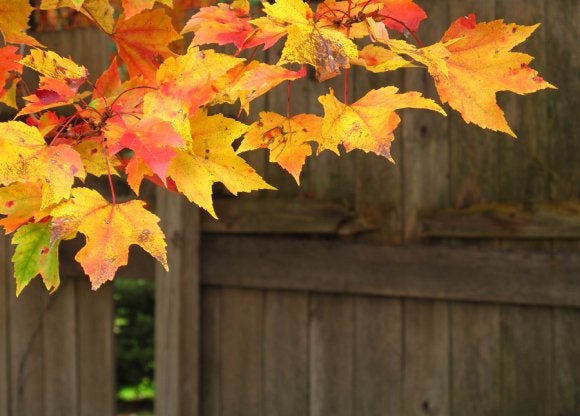 Archives
2017
2016
2015
2014