When you are planning your new fencing installation, your contractor may recommend that you build a PVC fence in your yard. A PVC fence will be extremely durable and ready to withstand all types of weather conditions. Additionally, you may find that PVC is less expensive than metal or other fencing materials. With services from a company that specializes in plastic fencing, you will be able to build a beautiful Hillsdale fence.
If you are considering whether PVC will be the best material for your new fence installation, it may be helpful to learn some essential information about this product. PVC, or polyvinyl chloride, is among the most popular fencing materials on Earth. The origins of PVC can be traced back to 1835, when this product was originally produced in a lab. Since PVC is inexpensive and easy to produce, it makes an ideal material for new fencing. The moisture-resistant properties of PVC make this type of fence perfect for homes that are in moist or humid climates.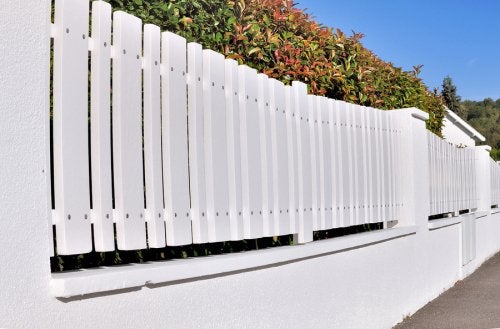 If you are a homeowner, there are a few terms regarding fencing in Bergen County that you might want to be able to identify. Knowing all about fence designs will make you better able to pick the best one, so you should keep up with the lingo. Some terms are straightforward, but others require a little more thought to figure out. Entrance gate, picket fence, and terminal post are only a couple of examples of common fencing terms, but not everyone knows exactly what these phrases mean. Keep reading for a closer look at some common fencing terms that all homeowners should know.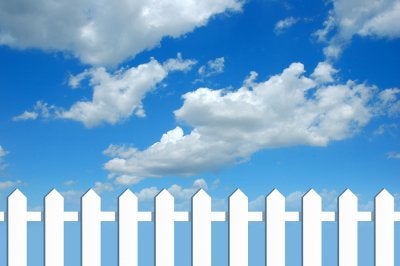 Entrance Gate
An entrance gate might refer to different types of gates and fencing installations. Some people use this term exclusively to refer to a gate that grants entry to the property, while others are more liberal with the verbiage. An entrance gate might also be one that leads into a courtyard, or even your pool area. Pool gates can be both aesthetic and effective in keeping your kids and your pets away from your pool when they aren't being supervised. In the same fashion, gates and fences that lead into your property should also be aesthetic as well as effective. If you want to keep intruders out, don't choose a fence that is easy to climb.
Picket Fence
A picket fence is often made of wood, but it doesn't necessarily have to be. A white picket fence has become a symbol of the American dream, and it can do a great job of defining the boundaries of your property. Although these types of fences are frequently made of wood, any fence that uses posts or vertical slats could be considered a picket fence. Small pickets that are spread out can tastefully surround a garden, while taller pickets can make for a privacy or pool fence.
Terminal Post
Every fence needs some support, and that's what terminal posts are for. A terminal post might be found at the end of the fence or on a corner. The posts that go up the stairs are also considered terminal posts.

Vinyl fences in Bergen County have become a very popular fencing option. Vinyl fencing offers added privacy, if desired, as well as a durable fencing material that requires little upkeep. When you decide a vinyl fence is in your future, here is what you can expect from your fence installation.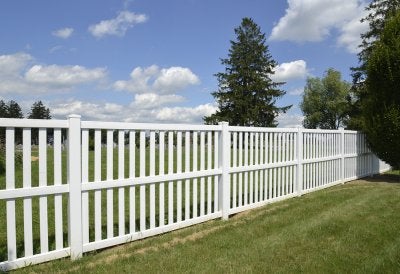 Step 1: Plan the Fence Layout
After you have made the decision to install new fencing, your fencing contractors will help determine an appropriate layout for your property. You and the contractors will account for any landscaping or buildings that might conflict with the layout. This first step will also include determining how slopes and other complications will be handled.
Step 2: Make Important Calls
Once a layout has been mapped, you should call your utility companies. These companies can send out any personnel required to turn off necessary utilities. This is also a good time to inform your neighbors of the upcoming construction. This is a courtesy, but it can also be helpful if a mistake in property lines was made during the layout step.
Step 3: Tie a String
Fence installation can officially start once a string has been tied and laid out along the perimeter of the proposed fence layout. Most likely, the fencing contractors will dig and install the corner posts so the string can attach to something. Once the string is taut, the contractors will measure the exact spacing between each post. This will help keep spacing equal and consistent throughout the fence installation.
Step 4: Dig the Postholes
The depth of the postholes will be determined by the soil, local regulations, and the length of the posts. Often, the hole will contain about 1/3 of the post to ensure it will be secure in the ground. The contractors will use gravel and concrete to securely set the post.
Step 5: Attach the Fence Panels
After all of the posts have been installed and the concrete has dried, the contractors will attach the vinyl fence panels. This step typically requires a little extra hardware to secure the panels to the posts.

The white picket fence is one of the most iconic images of the "American Dream." The Americana charm and feel of white picket fencing looks great around virtually any style of home, but is especially beautiful around country and cottage style homes. In this video you'll see how the white picket fence is constructed and what factors and considerations go into designing the perfect white picket fence.
If you want to create that classic white picket fence look around your home, contact a residential fence company in Bergen County . A fence contractor can help you design a practical and beautiful white picket fence that meets your security and privacy needs while also improving your home's curb appeal. And if you want the look of a white picket fence without the cost or maintenance requirements of wood, ask your fence contractor about white picket vinyl fencing.
Archives
2017
2016
2015
2014