As important as it is to have fencing in Bergen County that you love the look of, you also need to consider how much time you can spend on maintenance. Some fence designs offer surprisingly attractive aesthetics that mimic other materials, but you don't have to put nearly as much work into maintaining them. A vinyl fence may replicate the look of other fencing materials without demanding the same kinds of maintenance requirements. If you want to get the look of wood but the durability of vinyl fencing, keep reading.
If it's time to find a new fence, you'll want to find one that matches your home design and increases your curb appeal. Wooden fences are versatile and durable, and they may be just what your home's aesthetics need. Unfortunately, wood fences aren't the easiest to care for, which is a deal breaker for some people. If you want a fence that has the same cosmetic appeal as wood but doesn't have all the maintenance requirements, you should think about vinyl fencing. Vinyl fencing offers the best of both worlds, and it can stand the test of time, so it might be the right choice for you.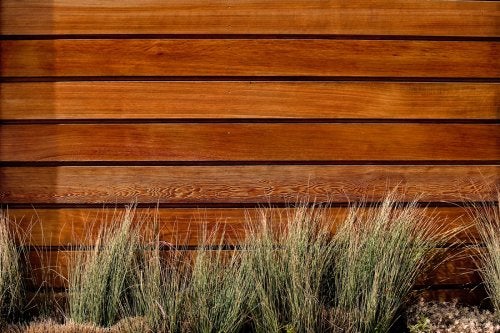 If you are a homeowner, there are a few terms regarding fencing in Bergen County that you might want to be able to identify. Knowing all about fence designs will make you better able to pick the best one, so you should keep up with the lingo. Some terms are straightforward, but others require a little more thought to figure out. Entrance gate, picket fence, and terminal post are only a couple of examples of common fencing terms, but not everyone knows exactly what these phrases mean. Keep reading for a closer look at some common fencing terms that all homeowners should know.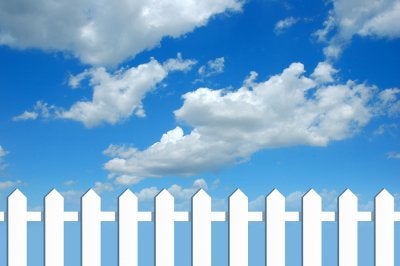 Entrance Gate
An entrance gate might refer to different types of gates and fencing installations. Some people use this term exclusively to refer to a gate that grants entry to the property, while others are more liberal with the verbiage. An entrance gate might also be one that leads into a courtyard, or even your pool area. Pool gates can be both aesthetic and effective in keeping your kids and your pets away from your pool when they aren't being supervised. In the same fashion, gates and fences that lead into your property should also be aesthetic as well as effective. If you want to keep intruders out, don't choose a fence that is easy to climb.
Picket Fence
A picket fence is often made of wood, but it doesn't necessarily have to be. A white picket fence has become a symbol of the American dream, and it can do a great job of defining the boundaries of your property. Although these types of fences are frequently made of wood, any fence that uses posts or vertical slats could be considered a picket fence. Small pickets that are spread out can tastefully surround a garden, while taller pickets can make for a privacy or pool fence.
Terminal Post
Every fence needs some support, and that's what terminal posts are for. A terminal post might be found at the end of the fence or on a corner. The posts that go up the stairs are also considered terminal posts.

Whether you've got a new vinyl, wood, or aluminum Bergen County fence, you can decorate it however you'd like to . You can add climbing plants to your metal fence, or you can use items like birdhouses to attract animals. You can also use your fence as a backdrop for a mural, which will add a perfectly unique flair to your backyard or place of business. A fence can be great during the holidays as well, and it will give you a place to hang up your decorations and beautify your house in celebration. Read on for some creative ways to decorate your new fence.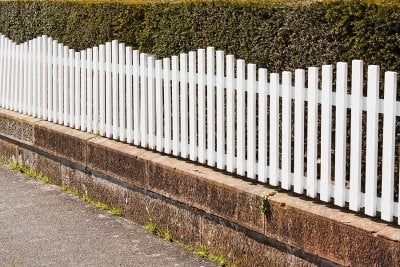 Plants and Animals
Depending on what kind of fence you go with, you might be able to adorn your new investment with climbing plants. Vines can fill in your slats and add more privacy and flair to your yard. You might also consider putting in a birdhouse, attracting some wildlife to the backyard and giving them a place to enjoy themselves. When you add a new attraction like a fence to your property, you can expect all kinds of species to show up.
Mural Backdrops
Whether you are friends with a professional artist, you have a knack for visual art, or you want to let your children express themselves, your fence could be a great place for a mural. You can commission a mural on the inside of your fence where it faces towards your yard, or you could talk to your neighbors and create a mural on the outside of your fence that brightens up your curb appeal. This is an interesting and unique way to add your own personal touch to your living space or add to the brand at your place of work.
Holiday Celebrations
It's always nice to see a house that's decorated for the holidays when you're driving around, and your fence gives you an extra opportunity to be festive. You can hang Christmas lights or an inflatable menorah during the winter months, red, white and blue decorations during July, or classic ghosts and pumpkins during October.

It's nice to find a fence company that will offer you their services at reasonable rates, but you shouldn't go for a contractor based on price alone. Plenty of other factors will influence your experience and your results, so you should take your time when you look for a professional in fencing in Bergen County. Look at this video clip for tips on finding the right fence contractor.
You might get caught up in the excitement of getting a new fence, but you shouldn't forget about the importance of its installation. A properly installed fence can serve you well for years. If you want the best fence contractor you can find, you have to look around. Do your research, and take to the Internet to look at different contractors' websites. Reading reviews and checking references can also be helpful.
Archives
2017
2016
2015
2014