Many people choose aluminum fencing for their home or commercial property because this material can mimic the look of a wrought iron metal fence, but it offers better resistance to corrosion while still being durable and low-maintenance. If you're thinking about installing an aluminum fence in Bergen County, then you may be wondering how long you can expect it to last.
Aluminum fencing offers quite a few benefits, and one of the most prominent of these is that its durable quality and low maintenance requirements give it a long lifespan. Aluminum is one of the most corrosion-resistant fence materials, and it stands up well to chemicals, moisture, and temperature fluctuations. For these reasons, you can expect to enjoy your aluminum fence for decades to come. A few of the other advantages of choosing aluminum for your fence are that this material is highly versatile and is used to make fences in nearly endless styles. Additionally, aluminum fencing is environmentally friendly, cost-effective, lightweight, and attractive, making it an ideal choice for many locations.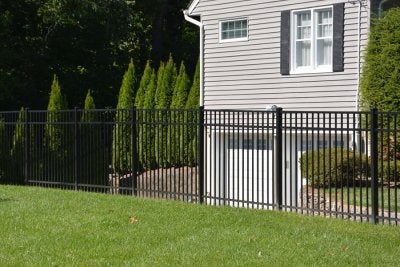 When it comes to adding a fence to your house, there are several factors to consider. If you're wondering if your property could benefit from the installation of a vinyl fence in Bergen County , then continue reading to learn what signs can mean that this type of fence is right for your home.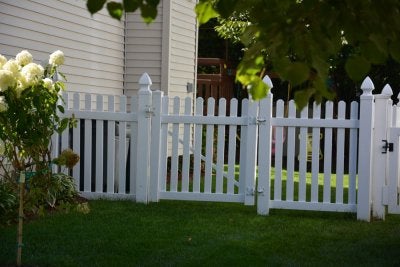 You want low-maintenance fencing.
Wood is a popular fence material that can give a property a more natural look and a rustic charm. However, wood fencing requires yearly upkeep to maintain its good condition. Unlike vinyl fences, those made from natural wood are vulnerable to warping, termites, fungus, and rot when not properly maintained.
You love traditional white picket fencing.
A white picket fence is still one of the most popular types of fencing for residential front yards, and this classic look can enhance the curb appeal of your property while at the same time adding a bit of security and keeping pets and people from wandering into your yard. Vinyl fencing comes in a broad range of designs that mimic the look of a wood picket fence but that require less maintenance.
You want fencing that looks attractive.
There are several reasons why homeowners choose to install vinyl fencing, and one of them is that this material is often aesthetically pleasing. Vinyl can do much more to enhance the look of your property than chain link fences can, and it is also available in a broad range of colors to match your home's exterior or your landscape design. Furthermore, you can find vinyl fences in styles that differ from many natural wood options.
You want more privacy for your home.
If you're like many people, then you like to make the most of your backyard by swimming, lounging, and entertaining guests. If this sounds like you, then you can probably benefit from the installation of a vinyl privacy fence. These popular options are tall and have no space between the slats, meaning that you can enjoy your backyard in greater comfort and privacy.

Are you thinking about contacting Hillsdale fence contractors to begin work on your property? If so, then you may be wondering what to expect from this type of project. Continue reading to learn about the commercial fencing installation process .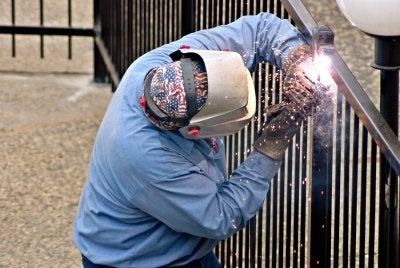 Choosing a Fence
Commercial fencing can be installed using any of a variety of materials, and the one that is most suitable for your needs will depend on your budget and the intended function of the fence. If you've decided to install a fence to improve the aesthetics of your property, then wood or ornamental fencing could be best. On the other hand, if better security is your goal, then chain link or aluminum fencing along with motorized gates with access controls could be ideal. Fencing can also be used to improve sports facilities with the installation of golf netting or fencing for athletic fields, tennis courts, or basketball systems. Finally, if you need to install an enclosure for only a short period, then consider renting a temporary fence.
Getting an Estimate
Before any work begins, you will need to get an estimate for the project, and this number can be influenced by the fencing material that you choose and the size of the area that you want to have enclosed. The company will use the information that you provide or will come and take a look at your property to give you an estimate of the project's cost and length.
Installing the Fence
If you decide that you are happy with the estimate, then you can move on to the fence installation stage. At this point, you can schedule a date to begin the project, discuss any details that you have in mind, and ask any questions that you may have. Then, the installation team will use specialized tools and equipment to install the fence around your commercial property according to the project's outline. When you work with experienced and reliable fencing contractors, you can expect the project to be completed properly and efficiently.

Wood fence designs are popular choices for front yards, but keeping your fencing in good shape can be important for maintaining your property's curb appeal. Does your home feature a wooden fence in Hillsdale ? If so, then the weight of the gate may cause it to sag. If you're experiencing this issue, then watch this video to learn how to fix a sagging gate on your fencing.
To help keep a heavy gate at the right angle, you may need to upgrade to a set of larger hinges and screws. Also, choosing powder-coated screws can help prevent the metal from rusting. Install the hinges at an angle that is opposite of the gate to help the screws stay in place. When attaching the gate to the fence, prop the gate up so that the top of the gate is at the same height as the top of the fence.
Archives
2017
2016
2015
2014