When you install fencing around the perimeter of your home, you can do more than just keep your kids and pets safely inside of your yard. You can also deter criminals from sneaking on to your property. By putting up security fencing in Bergen County , you can keep your family well protected and significantly reduce the risk of becoming the victim of a crime. Here are some things to keep in mind when designing security fencing.
Your fencing should be tall enough to keep intruders out.
While many municipalities will not allow you to build a fence that is any higher than six feet tall, you should consider making your fencing the maximum height allowable by local law. A tall fence will serve as a deterrent for those thinking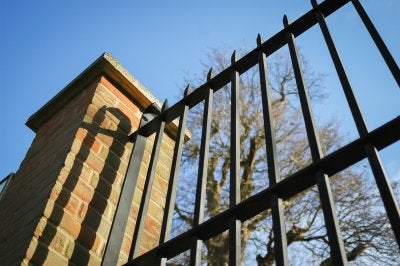 about trying to invade your home. It will also make it difficult for anyone to steal large items from your property.
Your fencing should be made out of a strong material that is difficult to bend or break.
If security is your number one concern when you are looking at fencing options, you should strongly consider purchasing a wrought iron or metal fence. Other materials like PVC and even chain link can be manipulated by potential intruders. A strong metal fence will be difficult to scale, and criminals will not be able to cut through it easily to gain access to your home.
Your fencing should not be easy to climb.
A chain link fence on your property will help keep kids and pets inside, but it will also invite intruders to jump over it. Chain link fences and solid vinyl fences are simple to scale. Go with a fencing option that cannot be climbed easily.
Your fencing should look intimidating to those who walk past it.
Above all else, your security fencing should look like it's meant to keep intruders out. By placing anti-climb spikes on the top of it, you will let others know that you don't want any unwanted guests on your property.

Wood and PVC fences can be beautiful on their own, but the addition of bamboo along the fence line can transform the look and feel of even the most visually-pleasing fence line. This video discusses the two main types of bamboo for planting along a fence line and offers tips on selecting the right type and how to grow bamboo along your fence.
Bamboo is a nice fence highlight, but it won't hide an ugly or damaged fence. If your existing fence is unsightly, contact a fence company in Bergen County to learn about your fence repair and replacement options. In some cases it may be advisable to build a new fence entirely. Your fencing contractor can help you pick the right fence for your home and even choose accessories and accents to elevate the look of your new fence even more.

In terms of aesthetics, no other type of fence comes close to the beauty and charm of a wooden fence. Adding a wood privacy fence around the perimeter of your home will add a tremendous amount of character to your property, and can also do wonders for your home's curb appeal. But while building fences is a popular DIY landscaping project, erecting a wood fence should really be left to a professional fence installation contractor in Bergen County . As you will learn in this blog post, the wood fence installation process requires a lot of steps and a lot of skill to pull off successfully.
Set the Corners – The corner posts dictate the entire fence line, so setting the corner posts correctly is extremely important.
Install Corner Posts – In addition to setting the fence line, the corner posts also play an important role in the structural integrity of the wood fence. Contractors will install these posts with care.
Measure Post Locations – After the corner posts are set, the contractor will connect them with string to establish straight line spans and then measure to determine the location of all other posts along the fence.
Install Posts – The contractor will then dig post holes and fill them with concrete before installing the posts to increase the durability of the fence and also to protect the wood from direct soil contact.
Attach Rails and Boards – Once all the posts are set, the top and bottom rails are carefully leveled and attached by nails or screws to the posts and the face boards are set.
Seal, Stain, or Paint – The final step in the wood fence installation process (and certainly one of the most important) is to finish the posts and boards with paint, sealer, or stain. Your choice will largely depend on the type of wood fencing you use and your desired look.

A fence can add style, function, and safety to your home. Fencing can also help demarcate your property boundaries, keep pets and children in your yard, afford you privacy, and increase your security. There are a number of options for residential fencing in Bergen County , each of which has its own unique benefits. Wood fencing is a natural choice that blends in with its surroundings beautifully. When you choose wood fencing, look for wood that's been treated to avoid problems with warping and moisture. Vinyl fencing can offer the look of wood with less maintenance, though the initial investment may be slightly higher than with other choices. Take a look at this infographic to learn more about your options when it comes to residential fencing. Please share with your friends and neighbors!


If you want to improve your home's curb appeal, a great place to start is by upgrading your fence. Although fence accessories are relatively minor additions in the scheme of all the improvements you can make to your home, they can have a major impact on your home's curb appeal. Your local fence company can provide you with all sorts of accessories to upgrade the look and feel of your fence, including decorative post caps, flower boxes, and mailbox stands.
These products can do a lot to enhance the look of your fence, but they can only do so much. If your fence is old and worn out, it may be time to replace it with a new one. Fence design and installation companies in Bergen County can help you choose a stylish new fence for your home. Contact a fencing contractor today for a free fence installation estimate.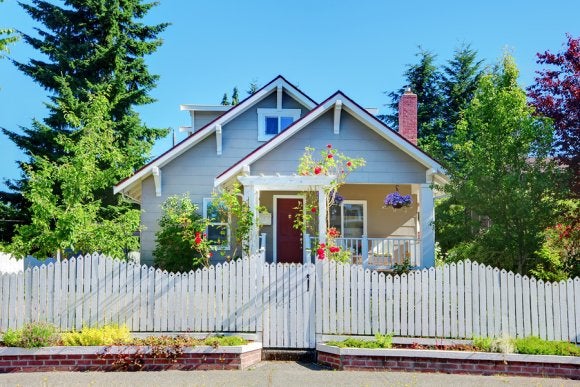 Archives
2017
2016
2015
2014