When you want to beautify your property or install a pool, then you can benefit with an aluminum fence in Hillsdale . With an ornamental aluminum fence, you can create a completely original fence design that will be secure and stable for many years to come. Aluminum fences will not rot or rust, which reduces the amount of maintenance needed, and they are completely recyclable. Learn more about aluminum fences, and the signs you could benefit from one, by reading below.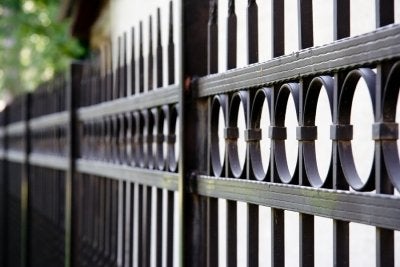 You have recently installed a pool.
By law, pool installations must have some sort of locked fencing around them. This is to help prevent children and pets from entering the pool area and possibly falling in, which could result in significant injury or drowning. If you have recently had a pool installed, then you need a secure pool fence and gate to keep your family protected. Aluminum fences are the most common fence installation for pools, because they are attractive and will not rot or rust throughout their lifetime.
You want to beautify your property.
Aluminum fences are one of the more attractive fencing materials. They are made to look like wrought iron, and they can be manufactured in a number of styles and designs. If you have been looking for perimeter fencing that will beautify your property, then ornamental aluminum fencing is the right choice. Speak with your fencing contractors about the right fence designs to complement your property and landscaping.
You are conscious of the environment.
If you look for ways to minimize your carbon footprint and impact on the environment, then aluminum fencing is the perfect addition to your property. Aluminum metal is the most recycled material on the planet, and a high percentage of current aluminum usage comes from original metal. By choosing aluminum fencing, you are likely using recycled metal that can be recycled again after fence removal. With an aluminum fence on your property, your impact on the environment will be minimal and you can rest assured that your carbon footprint will be reduced.