If you are seeking that perfect addition for your home and yard, you may want to consider a fence installation . There are many reasons why a fencing project may be right for your home. Ornamental fencing can enhance the beauty and appeal of a garden, while vinyl fencing can provide your home with a security and privacy boost. Once you have decided that your home needs a fence, a company offering fencing in Bergen County can help you create the ideal fence for the needs of your home. Here is a look at some of the top reasons why your home may need a fence.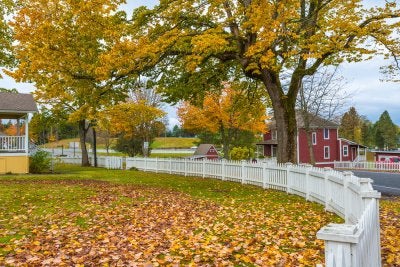 You Need More Privacy
Privacy is an important reason to install a new fence . If your yard is completely open to the street, your neighbors will be able to see anything that happens on your property. By constructing a quality wood or vinyl privacy fence, you will protect your home from outside eyes. A new fence can transform your yard into a relaxing sanctuary.
You Are Concerned About Security
If you are concerned about the security of your home and property, it may be time to install a fence. A high fence will deter intruders from getting near your home. With a brand new fence installation, you will have the peace of mind that comes from knowing that your belongings are fully protected from the outside world. Your fence contractor can help you create a very secure fence.
Your Garden Needs a Boost
A fence can be a wonderful complement to your garden or landscaping. When you install a new ornamental fence, you can draw attention to special plants or other features in your yard. Additionally, you can use your fence to encourage plants to grow, or to prevent weeds. Once you have determined the reasons why your home needs a fence, you will be ready to contact your local fence contractor.
Vinyl fencing requires very little care and maintenance. Stains and scuffs can and do occur, but it only takes a simple wash using soap and water to make your vinyl fence look like new again. Tougher stains, like mud and bird droppings, can be scrubbed away using a soft brush, cloth, or sponge. A lacquer thinner can be used to remove scuffs. Bleach and water can be used to remove mold and mildew from vinyl fences.
Watch this video for more tips on cleaning your vinyl fence. If your old vinyl fence is beyond repair, contact a fence contractor in Bergen County and receive an estimate on a new vinyl fence for your home or business.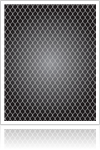 If you want to have a beautiful, one-of-a-kind boundary fence, consider a custom aluminum ornamental fence. Aluminum fences are lightweight, rust-proof, and available in a multitude of colors, making them suitable for residential, commercial, and industrial applications. If you're looking for fencing for your home, pool, yard, or business, consider the following advantages of aluminum fencing.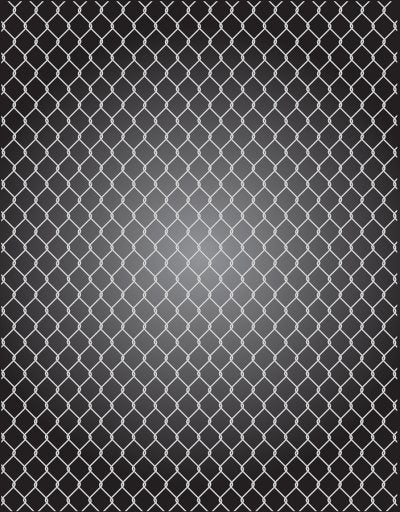 Incredibly Durable
One of the biggest advantages of aluminum fencing is the fact that aluminum is tougher than steel, and a fraction of the cost. Aluminum fences are nearly indestructible, and are excellent alternatives to steel or wrought iron fences because they don't rust and don't need as much maintenance or care. Adding powder coating to your new aluminum fence only adds to the strength and durability of the fencing.
Lightweight
Aluminum may be lighter than steel and iron, but it's also lighter. Not only does this make for easier fence installation, but lightweight aluminum fences also have a longer life because the joints and posts won't experience as much stress nearly as much as heavier metal fences. The weight of aluminum also increases the number of uses for aluminum fences. For example, aluminum gates can space distances far greater than steel or iron.
Customizable
Because aluminum is lightweight, it is much more pliable than other metal fencing materials. This means you can achieve almost any design you wish when you work with a fencing contractor in Bergen County that offers custom aluminum decorative fences. Whether you're fencing your garden, your pool, or your entire home, a custom aluminum decorative fence will help your property stand out.
Contact a fence company that designs and installs aluminum fences to learn more about the advantages of aluminum fencing. Your fence contractor can provide you with additional information and resources to help you choose the best fencing material for your specific needs.

If you're thinking about building a new residential or commercial fence, Anchor Fence Contractors or Bergen County provides the workmanship and service necessary to ensure that you will be satisfied with your new fence. The vision of Anchor Fence Contractors is simple: Building fences and relationships that will enhance the future for customers, businesses, and the Bergen County community for years to come. Anchor Fence Contractors strives to achieve this vision through commitment, reliability, and excellence.
Get in touch with Anchor Fence Contractors today if you need a fence for any residential, commercial, or industrial application. Anchor Fence Contractors specializes in wood, vinyl, ornamental, and chain link fence for homes and businesses throughout Bergen County.

Archives
2017
2016
2015
2014