Polyvinyl chloride, also known as PVC or vinyl, is a popular fencing material. It can stand up to harsh weather, sun damage, and requires minimal maintenance throughout its long lifetime. If you are considering a vinyl fencing installation in Bergen County, then trust the process to your professional fencing contractors . Professional contractors have the necessary equipment to give you a quick and proper fence installation. Continue reading for more reasons why your vinyl fence installation should be left to the professionals.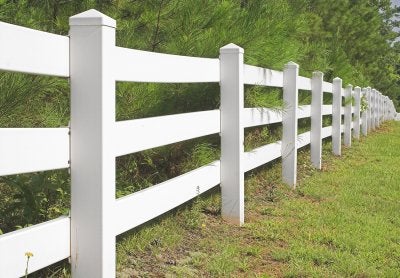 They will use the proper equipment.
By trusting professional fencing contractors with your vinyl fence installation, all of the necessary and proper equipment can be used. Fencing contractors have the right equipment—such as shovels and post stabilizers—to offer you a strong and stable fence installation. If you try to do a fence installation yourself, then you risk leaving a damaged or improperly installed fence on your property. This could lead to greater repair and replacement costs in the future.
They will provide a quick installation.
In addition to using the proper equipment, fencing contractors can quickly install your PVC fence. With professional-grade equipment and resources, your professional contractors can have your new fence installed in a matter of hours or days, depending on the length of the fence and nature of your property's terrain. This installation time is very short, especially in comparison to how long do-it-yourself installations may take. Fencing contractors have years of experience and training to quickly, efficiently, and correctly install your new PVC fence.
They will use the best fencing materials.
Working with fencing contractors will also ensure that you receive the best fencing materials. Professional contractors will work with you to provide the right color, design, and type of fence to suit your personal preferences and landscape terrain. These professionals offer in-depth consultations so that you will be completely satisfied with the fencing materials and the installation. This dedication ensures that you will end up with the best vinyl products and fence installation.