Many people think of their pets as important parts of the family, and they will do their best to keep them safe. If you want to let your dog run around and enjoy some freedom in the yard, it is a good idea to consider different types of fences in Bergen County. The right fence installation can offer you some peace of mind and allow your dog to enjoy the great outdoors in safety. Continue on for a few tips on keeping your dog safe with a dog proof fence.
Fence Material
With enough time, a curious dog can often find its way under, over, or through seemingly anything. This is why it is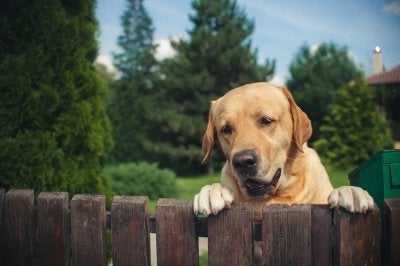 important to carefully consider the materials you will use for your fence. Thin wood and small picket fences are not ideal because your dog may be able to chew through them or hop over them. On a similar note, your dog may sustain injuries when trying to dig under a chain link fence. Choose a material like thick wood or vinyl; these materials are too durable for your dog to chew through and can be built tall enough that no dog can leap over them.
Aesthetics
You do not have to sacrifice your garden or your gorgeous view when you build a fence to contain your dog. Consider building a tall wooden fence with slats that are spaced just far enough apart that they will continue to keep your dog close to home. This way you can still receive sunlight to your yard, and your fence will not completely obstruct your view. It is important that the slats are close enough together that they will not allow neighborhood or wild animals to make their way into your yard.
Fence Height
Although you might think having a small dog means you do not have to build a tall fence, you should always build it a little higher than you might think you need to. Large dogs are not the only ones who can jump high, and smaller dogs can be clever enough to find their way over short fences.

Staining your wood fencing in Bergen County is a great idea if you want to extend the life of your fence and enjoy an enhanced look. The way you stain your wood fence, however, depends on it style and design. Watch this video clip for tips on staining a wood fence.
Depending on the style of your fence, you may want to use a spray applicator, a roller, or a brush. Spray applicators tend to be an optimal choice if your wooden fence has separated pickets, lattice, or other work that would be time consuming to stain using a brush. If your pickets are touching, such as in the case of a privacy fence, you may be better off with a standard foam roller. Remember to wait three weeks before staining your fence so that the moisture content has time to stabilize; this will ensure a clean, even coat.

As long as they are carefully planned out and executed properly, Bergen County fences can serve as an aesthetic boost that benefits your entire neighborhood. Keep in mind, however, that careful planning and proper execution are absolutely critical to the process. You will have to decide between various different types of fences and materials as well as determine where exactly your property boundaries lie. Keep reading to learn about the essential factors to consider when building a fence.
Style and Design
When you decide to build a fence on your property, consider the look you are going for as well as the purpose you would like the fence to serve. Fences may be used to bolster your level of privacy, add an element of security, or simply outline your property in an aesthetically pleasant way. The reasons you want a new fence tend to influence the way your fence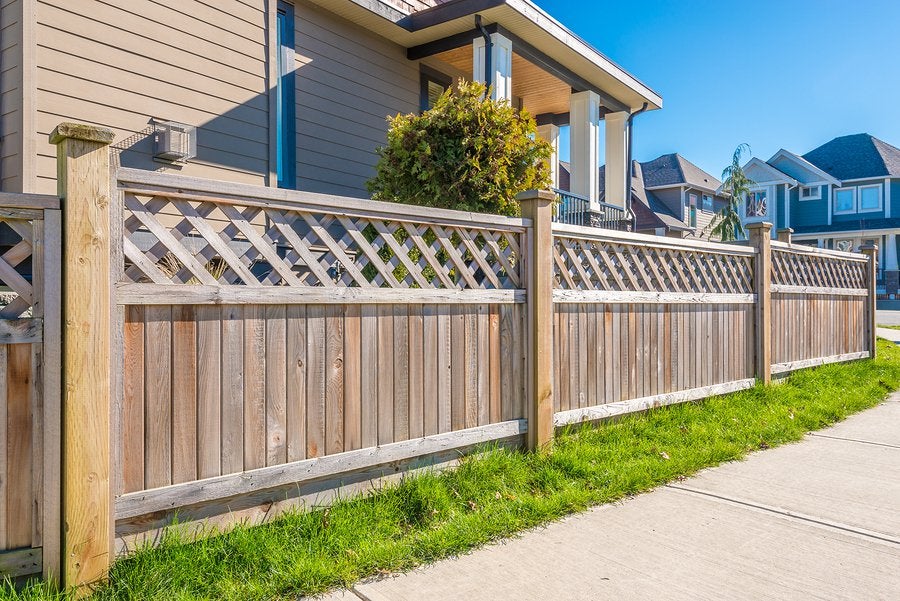 will ultimately look. Every style of fence can be customized and modified to suit your needs, so consider the themes already present in the appearance of your home. The right fence design can offer enhanced curb appeal as well as an increased resale value.
Materials and Maintenance
Once you have determined the primary purposes of your fence, you will likely have a better idea of what type of material you would like to use. Keep in mind, however, that different materials may have different maintenance requirements. Vinyl fencing tends to be praised for its ability to replicate the look of other materials while requiring very little maintenance; wooden fences are regarded for their authenticity and beauty, but you may need to stain or refinish them from time to time.
Neighborly Conduct
In the interest of keeping up relations with your neighbors, it is a good idea to talk to those who border your property before constructing a new fence. Your new installation may affect their yards as well as your own and they will appreciate your consideration. You must also ensure that your fence is constructed within your property boundaries, so it is important to determine exactly where they lie before beginning construction.

When you choose vinyl fencing in Bergen County, you get the best of every world: a beautiful aesthetic and long working life with little to no maintenance requirements. Whether you are on the market for a privacy fence or a decorative boundary line, vinyl fence may be the optimal choice for you. Continue on to take a brief look at your vinyl fence options.
Vinyl fencing continues to grow in popularity as more homeowners learn about its advantages. This type of fencing is incredibly versatile and able to replicate the look of other fencing materials; unlike most other materials, however, vinyl is easy to maintain and has an incredible lifespan. If you had your heart set on a tall wooden fence with an intricate, latticed arch but cannot see yourself finding the time to maintain it, consider bringing your design idea to life with a vinyl fence. You may prefer a shorter fence with spaced pickets so that you do not feel closed off from the neighborhood, which is another case that vinyl can handle. This material comes in various different colors and can be customized to your exact liking, making it a perfect option for all kinds of design and style needs.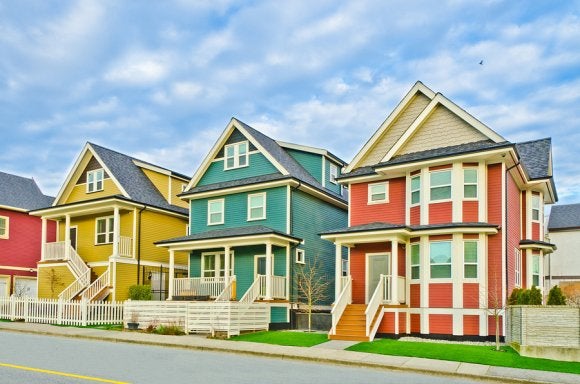 Archives
2017
2016
2015
2014