Bergen County's Anchor Fence Contractors Inc.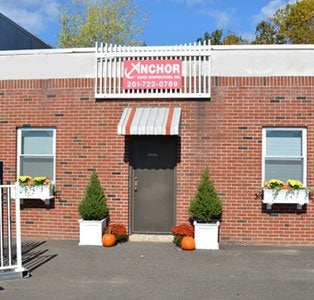 Anchor Fence Contractors in New Jersey has been installing perimeter and security fencing for homes and businesses in the Tri-State area since 1999. Our field crews have years of experience and are qualified in all aspects of fence installation. We complete thousands of feet of fencing every year and receive many referrals for our work. Our customers are satisfied customers! They rely on Anchor Fence Contractors Inc to do the job and stand by their work. We build our future and enhance yours with our commitment, integrity and excellence.
Just look around for the red and white sign!
Why Us?
Family owned & operated
All fence installers are employees (no subcontractors)
Knowledgeable estimators with years of experience in the fence industry
Fully licensed & insured
Full office staff
Commitment to honesty & fairness
NJ Certified Home Improvement Contractor: License #13VH00674300 | New York State Rockland County License #H-10963-12-00-00
Why Choose Us?
Quality Product & Workmanship
Veteran & Family Owned & Operated
All Fence Installers Are Employees (No Subcontractors)
Knowledgeable Estimators with Years of Experience in the Fence Industry
Fully Licensed & Insured
Full Office Staff
Commitment to Honesty & Fairness