A fence can be a great addition to your property, whether you are looking to improve your curb appeal or you want to make your yard safer for your kids and pets. When you are choosing a fencing material for your yard, you have a number of options, including wood, aluminum, and PVC fencing in Bergen County . PVC is one of the most popular options for fencing, and for good reason. It is strong, durable, and comes in many different colors to match your aesthetic desires. Keep reading to learn more about choosing the best PVC fence for your property.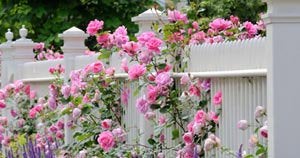 Determine Your Goals
Fences can do a variety of different jobs, so before you have one installed on your property, consider what you want yours to do. Your new vinyl fence can delineate the property boundaries between you and your neighbors; this can be accomplished with any style of fence. If you want to secure your yard so you can let your pets out without a leash, you'll need a PVC fence that is tall enough to hold your pets in even if they jump. You may also want a privacy fence so that you and your family can relax without feeling like you have the eyes of the neighborhood on you. Once you know why you want a fence, you can choose the best style for you.
Understand Fence Maintenance
One of the reasons that PVC fencing is so popular is that it requires very little maintenance to keep it looking great for years to come. Unlike certain other fencing materials, PVC won't rust, corrode, or warp in the wind and rain. Simply hosing down your vinyl fence should be enough to keep it looking good. If there are areas where it is dirtier or scuffed, you can use a diluted solution of warm water and soap to address these spots. Use bleach and water if you notice any mildew growing on your fence.

When you are ready to beautify your yard with a vinyl fence in Hillsdale , call the professionals to make sure the job is done correctly and safely the first time. In this video, you'll get a peek at what happens during the vinyl fence installation process.
Before fence installation begins, you and your fence contractor will determine where the corners of the fence will be. It is essential to plan ahead so that your fence runs parallel to other lines on your property, such as the curb or the driveway. The fence company will use professional equipment such as a power auger to create the holes in which the fence posts are rooted. Once your PVC fence is installed, you'll enjoy benefits such as minimal maintenance and a more private property.

If you have an older fence on your property, there may come a time when you need to repair or simply replace it. While fences can last a long time when they are properly maintained, they will eventually need replacement. A new fence in Hillsdale will improve the aesthetic appearance of your property, and will perform better at keeping kids and pets safe.
If you have a wood fence, you may notice that some pickets are missing, or that entire sections are bending and falling down. This is a sure sign that it's time to replace your fence. Wood can warp and rot over time to the point where it is no longer effective. Vinyl and metal fencing will need replacement at some point, too. While these materials do not warp or rot, their overall appearance should indicate to you that they need replacement. If you can no longer bring the fence back to its original appearance through cleaning and maintenance, call the professionals to discuss fence installation on your property.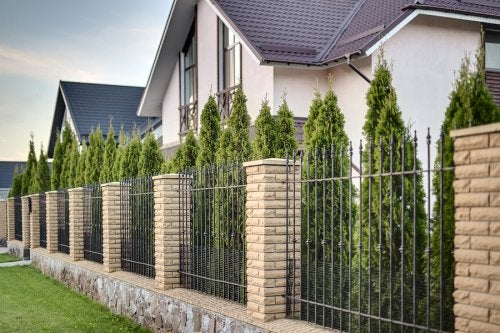 Have you been considering having professional fence installation in Bergen County ? Fences can increase your overall property value, which is important even if you are not thinking about selling your home in the near future. Once you have determined that you want a new fence on your property, you'll have to decide which material is right for you. Aluminum fencing can be used for the perimeter of your property, as security fencing, or as a pool gate to protect children and pets. Read on to find out what you should know about aluminum fencing.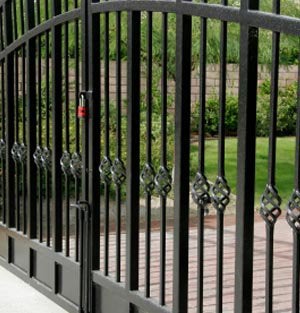 Benefits
Aluminum fencing is customizable, so no matter what you want your fence to look like, you can achieve it with aluminum. It is both lightweight and durable, and unlike wrought iron, will not rust over time. Aluminum fencing also will not warp or rot like wood can and is difficult to cut through, making your property safer from would-be intruders. If you are concerned about your impact on the environment, aluminum is a good choice for your fence because it is completely recyclable. In fact, your fence could have had previous lives before it is installed at your house. Perhaps the most attractive feature of an aluminum fence is its price, as it is a more economical choice than other ornamental fencing options.
Versatility
Different people want fences for different reasons. An aluminum fence design can be used in a variety of different ways, making it a good choice on almost any property. Your aluminum fence may be purely decoration, adding a level of aesthetic interest to your yard. You could have an aluminum fence at the entrance to your driveway with a single or double gate in various styles, or enclose your pool area with an aluminum fence. Because aluminum is welded together, it is stronger than fences that must be bolted or screwed during installation. This makes aluminum an excellent choice for a security fence.
Archives
2017
2016
2015
2014