If you want to add value and appeal to your neighborhood, you might consider designing and building a new playground. A playground can provide the perfect space for family with young children to play and enjoy the fresh air. As you are planning your new playground, consider placing an aluminum fence around its perimeter. A company that offers fence installation serving Bergen County will be able to provide you with various fence designs that are perfectly suited for your playground. To help you embark on your project, here are some handy tips for designing a neighborhood playground.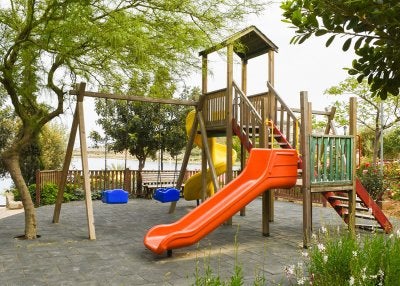 Find the Perfect Site
In order to design the perfect playground, you will need to find the right site for your installation. Ideally, your playground will be located in a park, school, or other outdoor area. You may want to find a site that is fairly flat so that you can easily install your play structures. It may also be beneficial to place your playground as far as possible from busy streets and intersections. If your neighborhood already has a central park, this may be the perfect site for your new playground.
Choose Your Play Structures
After you have chosen a site for your playground, you will be ready to choose the various play structures and other elements that can be used by children in your neighborhood. Today's playgrounds can be equipped with a variety of features, including slides, jungle gyms, spinning toys, and sensory environments. Consider asking other parents in your neighborhood about the elements that they would like to see in the new playground.
Plan for a Fence Installation
In order to keep children safe while they are at the playground, you may want to plan ahead to build a fence around the site. An aluminum fence can border the perimeter of your playground, and your durable fencing installation will prevent kids from wandering away during playtime. An experienced fencing contractor can help you build the perfect fence for your new playground.

If you are a homeowner, there are a few terms regarding fencing in Bergen County that you might want to be able to identify. Knowing all about fence designs will make you better able to pick the best one, so you should keep up with the lingo. Some terms are straightforward, but others require a little more thought to figure out. Entrance gate, picket fence, and terminal post are only a couple of examples of common fencing terms, but not everyone knows exactly what these phrases mean. Keep reading for a closer look at some common fencing terms that all homeowners should know.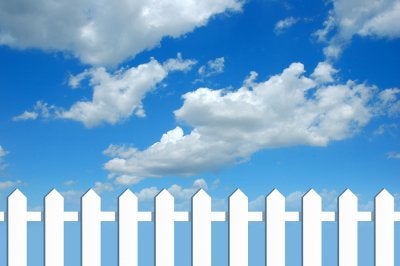 Entrance Gate
An entrance gate might refer to different types of gates and fencing installations. Some people use this term exclusively to refer to a gate that grants entry to the property, while others are more liberal with the verbiage. An entrance gate might also be one that leads into a courtyard, or even your pool area. Pool gates can be both aesthetic and effective in keeping your kids and your pets away from your pool when they aren't being supervised. In the same fashion, gates and fences that lead into your property should also be aesthetic as well as effective. If you want to keep intruders out, don't choose a fence that is easy to climb.
Picket Fence
A picket fence is often made of wood, but it doesn't necessarily have to be. A white picket fence has become a symbol of the American dream, and it can do a great job of defining the boundaries of your property. Although these types of fences are frequently made of wood, any fence that uses posts or vertical slats could be considered a picket fence. Small pickets that are spread out can tastefully surround a garden, while taller pickets can make for a privacy or pool fence.
Terminal Post
Every fence needs some support, and that's what terminal posts are for. A terminal post might be found at the end of the fence or on a corner. The posts that go up the stairs are also considered terminal posts.

Whether you've got a new vinyl, wood, or aluminum Bergen County fence, you can decorate it however you'd like to . You can add climbing plants to your metal fence, or you can use items like birdhouses to attract animals. You can also use your fence as a backdrop for a mural, which will add a perfectly unique flair to your backyard or place of business. A fence can be great during the holidays as well, and it will give you a place to hang up your decorations and beautify your house in celebration. Read on for some creative ways to decorate your new fence.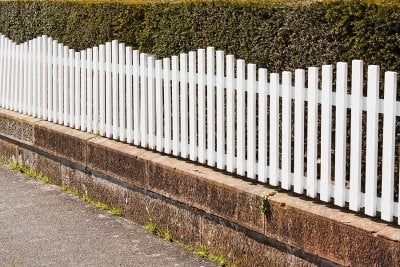 Plants and Animals
Depending on what kind of fence you go with, you might be able to adorn your new investment with climbing plants. Vines can fill in your slats and add more privacy and flair to your yard. You might also consider putting in a birdhouse, attracting some wildlife to the backyard and giving them a place to enjoy themselves. When you add a new attraction like a fence to your property, you can expect all kinds of species to show up.
Mural Backdrops
Whether you are friends with a professional artist, you have a knack for visual art, or you want to let your children express themselves, your fence could be a great place for a mural. You can commission a mural on the inside of your fence where it faces towards your yard, or you could talk to your neighbors and create a mural on the outside of your fence that brightens up your curb appeal. This is an interesting and unique way to add your own personal touch to your living space or add to the brand at your place of work.
Holiday Celebrations
It's always nice to see a house that's decorated for the holidays when you're driving around, and your fence gives you an extra opportunity to be festive. You can hang Christmas lights or an inflatable menorah during the winter months, red, white and blue decorations during July, or classic ghosts and pumpkins during October.

You'll find premium vinyl fencing for your home in Bergen County at Anchor Fence Contractors, Inc. Homeowners often choose this material because it's aesthetically attractive, easy to maintain, and will last for years. We install all styles, including vinyl privacy fences. These tall, solid panels create a secure, private sanctuary in your front or back yard. Your children can play and your pets can roam free, without you having to worry that they'll wander off. These fences are equipped with a solid panel privacy gate.
If you would prefer the white picket fence look, we have quite a few options to choose from. Select a tall or short fence, either all the same length or with visually appealing height variations to add curves along the top silhouette. Our experienced contractors also install decorative vinyl fences. These feature solid panels for privacy, with decorative latticework on top. Whichever option you choose, you can rest assured you'll receive high-quality materials and expert installation from our team of in-house installers.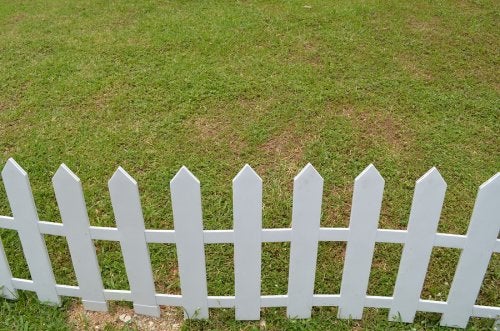 Bergen County fences can hold up for years to come, but some need a little extra maintenance to keep up their looks. A wooden fence is a good example of a material that might need more maintenance than a vinyl or metal fence. You will also need to be careful not to damage your fence when you clean it, which means you should use the safest materials possible and do a little research so you know what you're doing. Continue to find out the best way to clean a wood fence.
Elements like the sun, the rain, and other forms of precipitation can take a toll on your wooden fence, leading to cracking and warping. Keep your fence in shape by giving it a thorough cleaning every so often. Apply a safe cleaner that's designed for fences to the surface of your wooden fence, and leave the cleaner on for about 15 minutes. Then, you can scrub or pressure wash the fence to work the cleaner in. After you've covered the whole fence, it's a good idea to have it stained or sealed for extra protection from ultraviolet rays, rain, and other harmful agents.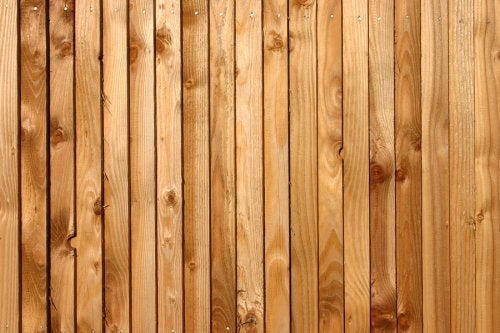 There are many ways to enhance your curb appeal , and there are many ways to keep your home safe and secure. Bergen County fences can accomplish both feats, but it's your job to choose the right type of fence for your property. If you want to improve the look of your home from the street, the color you choose for your fence design will play a role. Keep reading if you'd like some tips on choosing a fence color that will enhance your curb appeal.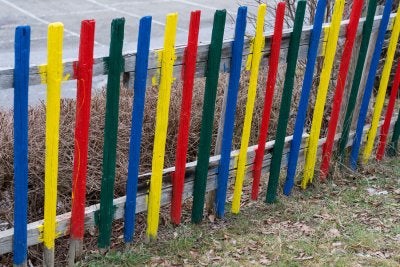 Consider the Effect on Maintenance
You're probably aware that different types of fence materials have different maintenance requirements, but did you know that your color selection may have an impact, as well? If you want a fence that can enhance your curb appeal without demanding an unreasonable amount of maintenance, you might want to steer towards darker colors. White fences can be beautiful, but it's much easier to notice dirt and grime on a white background than on a dark brown or black one. If you don't have the time or energy to afford your fence much maintenance, consider choosing a darker color.
Look at Your Existing Home Design
If you don't have any idea where to start when it comes to fence colors, stand on the curb and look at your house. Notice the colors of your roof, your shutters, your siding, and your front door. Pick a few different color options, take some samples, and see how you feel about each one within the context of the home design that you have already established.
Think About What You Want Out of Your Fence
Not everyone has the same opinions regarding what adds to and what takes away from your curb appeal. If you want to be on the safe side and make sure you keep the neighborhood happy, consider a fence color that fits in nicely with your neighbors' fences. If you're looking to stand out from the rest of the block, on the other hand, then you can choose a bolder color for your fence.

There are several fencing materials that can make your property more appealing and offer privacy or protection. However, wood and vinyl fences in Hillsdale are some of the most popular choices. Wood is a classic fencing choice that offers dependability and affordability. Vinyl is a sturdy material that can resist most damage over the years and seasons. It is crucial to understand the pros and cons of each fence type to decide which will be the best for your home . Read on for a better look at the pros and cons of wood and vinyl fences.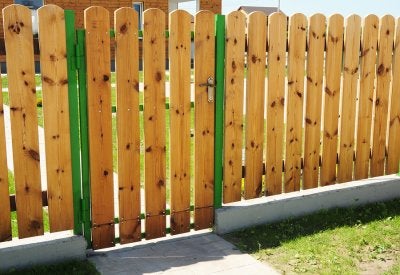 Wood Fencing Pros
Wood fencing is the oldest and most classical type of fencing you can install on your property. Wood fences come in a variety of colors, grain patterns, paints, and stains. They look most attractive against natural landscaping, they are typically more affordable and customizable, and they are easily repaired if any damages occur.
Vinyl Fencing Pros
Vinyl fencing, sometimes known as PVC fencing, can come in a variety of colors and styles. If you want a more natural appearance, then vinyl can be made to look like wood. However, you can also request vinyl fencing in a multitude of colors, such as red, purple, and gray. Vinyl fences never need to be repainted, and they are easily maintained with a mild detergent and water.
Wood Fencing Cons
The biggest drawback to installing a wood fence comes from the heavy maintenance these fences require. Wood must be repainted, refinished, or resealed to keep out moisture and bacteria. If moisture and bacteria invade a wooden fence, then the fence will likely warp or rot. Wood fences can also be damaged by fungi, termites, and pests.
Vinyl Fencing Cons
There are few cons surrounding vinyl fencing, because it resists most types of damage. However, vinyl fencing can be difficult and pricey to repair. It also requires a higher upfront cost than other fencing materials, though the low maintenance can offset this cost. Vinyl fencing, like other fencing materials will also fade with excessive sunlight exposure.

Vinyl fencing is a strong and dependable type of fencing in Bergen County. It can withstand adverse weather conditions and other damaging elements, such as warping. You can keep your vinyl fence in great shape for years to come with minimal maintenance. Spraying the fence with water and wiping down mild stains are simple ways to keep your vinyl fence looking beautiful and functional for years to come. Here is a quick look at how to make the most of your vinyl fence: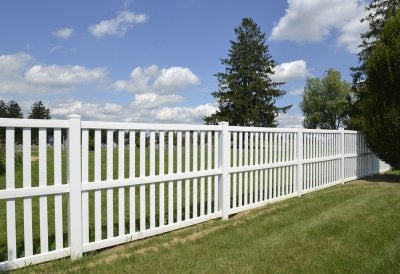 Remove Daily Buildup
It is important that any type of fencing be free of dirt and dust buildup. These damaging particles gather on your fence every day. Over time, your white vinyl fence will look dingy and dirty, and you may notice that the fence hardware deteriorates more quickly. You can prevent this unattractive and damaging buildup by spraying water and wiping down your fence. Ensure that water stains do not collect on your vinyl fence by spraying soft water or using a clean, dry cloth to wipe down excess moisture.
Use a Mild Detergent
There may be times when a mild stain develops on your fence, and spraying it with water will not erase the stain. Use a mild mixture of soap and water to wipe down stains. Use a clean cloth to scrub at these stains until they disappear, and use a dry cloth to remove the moisture. It is important to use a very mild soap to ensure your vinyl fence is not damaged.
Maintain Nearby Landscape
Your nearby landscape should be well-maintained to ensure the continued health of your vinyl fence. If you have overgrown plants or weeds near your fence, then you risk more dirt, dust, and damages to your new vinyl fence. Keep your landscape trimmed and away from your fence. Be careful while trimming and mowing your landscape. Your vinyl fence can be damaged by your lawnmower or gardening shears, so always be aware of how you are maintaining your fence's surroundings.

Before beginning a fence installation in Bergen County, consult with your fencing contractors about any necessary permits or insurances you may need. No matter where you are located in New Jersey, there are likely building codes to follow, and they may include rules and regulations on your new fence. Let's take a look at building codes and what you should know for your future fence installation .
Your fencing contractors will be able to answer all questions about building codes, so consult with them for the most current information. According to the New Jersey Administrative Code , you do not need a permit for a fence that is less than 6 feet tall. However, this regulation may change if the fence will surround a public or private swimming pool. If you have other landscaping procedures or property changes occurring at the same time as your fence installation, then you may require a permit. Consult with your contractors for more information.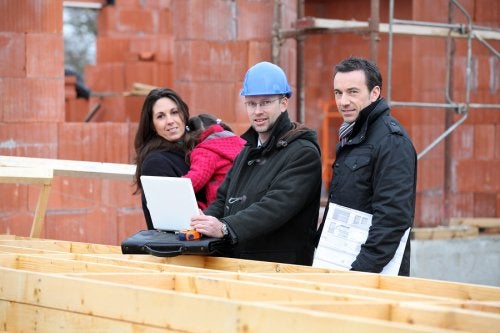 When it comes to adding a fence to your house, there are several factors to consider. If you're wondering if your property could benefit from the installation of a vinyl fence in Bergen County , then continue reading to learn what signs can mean that this type of fence is right for your home.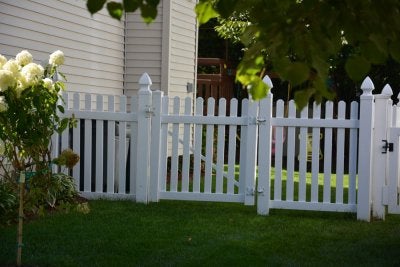 You want low-maintenance fencing.
Wood is a popular fence material that can give a property a more natural look and a rustic charm. However, wood fencing requires yearly upkeep to maintain its good condition. Unlike vinyl fences, those made from natural wood are vulnerable to warping, termites, fungus, and rot when not properly maintained.
You love traditional white picket fencing.
A white picket fence is still one of the most popular types of fencing for residential front yards, and this classic look can enhance the curb appeal of your property while at the same time adding a bit of security and keeping pets and people from wandering into your yard. Vinyl fencing comes in a broad range of designs that mimic the look of a wood picket fence but that require less maintenance.
You want fencing that looks attractive.
There are several reasons why homeowners choose to install vinyl fencing, and one of them is that this material is often aesthetically pleasing. Vinyl can do much more to enhance the look of your property than chain link fences can, and it is also available in a broad range of colors to match your home's exterior or your landscape design. Furthermore, you can find vinyl fences in styles that differ from many natural wood options.
You want more privacy for your home.
If you're like many people, then you like to make the most of your backyard by swimming, lounging, and entertaining guests. If this sounds like you, then you can probably benefit from the installation of a vinyl privacy fence. These popular options are tall and have no space between the slats, meaning that you can enjoy your backyard in greater comfort and privacy.
Archives
2017
2016
2015
2014