Although wrought iron fencing in America dates back to the Industrial Revolution of the 19 th century, there is still a lot of misconception surrounding this quintessentially American ornamental fencing. If you are considering installing a new fence around your home and have entertained the possibility of wrought iron fencing, here are some facts you should know to help you make a decision. A fence company in Bergen County can answer any questions you have after reading through this.
Pros and Cons
Like any other fencing material, there are pros and cons to consider when it comes to wrought iron. On the plus side, wrought iron is highly durable and incredibly strong. It is also hard to climb over or squeeze threw, making it a high security fence as well. That being said, wrought iron is one of the most expensive fencing materials and does not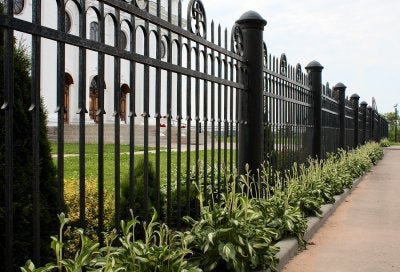 provide a lot of privacy.
Wrought Iron Fence Maintenance
If you decide to have a wrought iron fence installed around your home, you will need to perform routine maintenance to prevent rust . Once or twice a year you will need to visually inspect your fence for early signs of rust and remove any with a fine wire brush. You will also need to apply a rust converter to any areas where there is already rust and apply a thin coat of spray-on primer to the entire fence. You should also clean the fence with soap and water every six months to maintain the paint job.
Cost of Wrought Iron
The cost of a wrought iron fence depends on many different factors, including its dimensions and whether you are adding personalized touches such as decorative post toppers. In any case, a residential fencing contractor in Bergen County can provide you with an estimate on what your wrought iron fence will cost based on the design you have in mind.
Iron vs. Aluminum
If you want to achieve the look and feel of wrought iron for a fraction of the cost, aluminum is an affordable alternative that is indistinguishable from iron fencing. However, aluminum is not as strong as wrought iron and is more easily damaged. There are more pros and cons to consider between wrought iron and aluminum, so talk to your fence builder to decide which fencing material is right for you.

There are many different kinds of fences that you can install around the perimeter of your yard. From vinyl to aluminum to wrought iron, you can design fencing made out of a handful of materials. Before you install Bergen County fences, you should think about what purpose you want the fencing to serve. Watch this video to see some of the best fencing options.
When you decide which type of fencing to install, you should reach out to several fencing contractors to see how much it will cost you to design a fence with them. Outside of asking about the price of their fences, you should also ask companies for references and follow up on them to see which company is best for you. Do your homework before installing a fence, and you will get the most bang for your buck once your new fence goes up.

Whether you want to install vinyl fencing that is easy to maintain or wrought iron fencing that looks elegant and is great for security, you will have plenty of options when it comes to picking out the perfect fencing for your home. Prior to doing it, you should consider what you need a fence for and how much maintenance you are willing to do on it. Here are some of the best fencing options for those looking for fencing in Hillsdale.
Vinyl
When you put up vinyl fencing around the perimeter of your yard, you can choose between a solid privacy fence, a semi-private fence, or a post-and-rail fence that provides very little privacy. Vinyl is a durable material that will last for many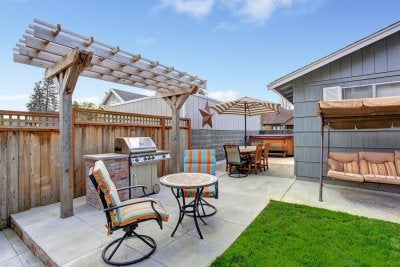 years, and people like having it because it never needs to be repainted or refinished.
Wood
While vinyl fencing is typically only available in white, you can make a wooden fence any color you want by painting or staining it. Wooden fences are also usually cheaper than other fencing options. However, you will need to repaint wooden fences every few years and you may need to do repairs on your fence from time to time, so you should consider this maintenance before you put one up.
Wrought Iron
If you own an older home, installing a vinyl or even wooden fence is probably not a good idea. Those types of fences will not fit the style of your home. Ornamental fences made out of wrought iron are a great option for traditional homes because they add a beautiful design element to them. A heavy-duty metal fence is also great for keeping intruders out as it provides an extra layer of security around your yard.
Chain Lin
Chain link fencing is one of the most popular fencing options because it is cheap and requires very little maintenance. It's not the most attractive fencing option on the market and it's difficult to differentiate one chain link fence from the next, but chain link fences are sturdy and do their job.

Ornamental wrought iron fencing is a great option for those people who own older, more traditional homes, but wrought iron fences can be difficult to maintain and very costly. Anchor Fence Contractors Inc. can provide you with a solution for this by putting up ornamental aluminum fences in Bergen County outside of your home.
While ornamental aluminum fences look very similar to ornamental wrought iron fences, they cost just a fraction of the price. Aluminum also requires less maintenance than wrought iron and will not corrode due to exposure to soil, water, and chemicals. This makes aluminum a great option for perimeter fencing as well as community fencing, security fencing, and more. An aluminum fence will look great outside of your home for years to come, and you will not have to worry about doing much to it. You can trust Anchor Fence Contractors Inc., a fence company that has been around for 15 years now, to properly install your ornamental aluminum fencing for you.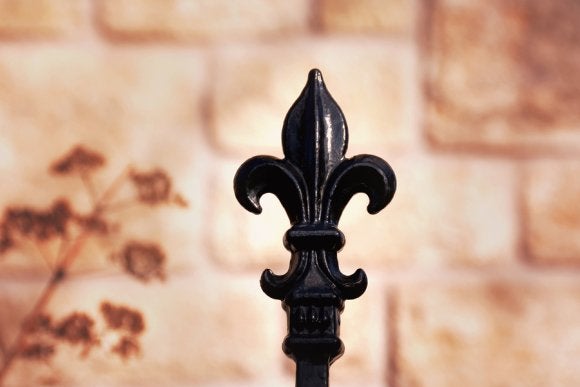 Archives
2017
2016
2015
2014