When you are preparing for a new fencing installation, you will have many factors to consider. Along with choosing a vinyl fence or metal fence material that meets your specifications, you will also need to figure out the perfect layout for your installation. A company that offers fencing in Bergen County can help you determine where your fence should be placed on your property. By following local restrictions regarding property lines and fencing, you can avoid a fine. Here is a look at how to determine whether your fence can be placed along your property line.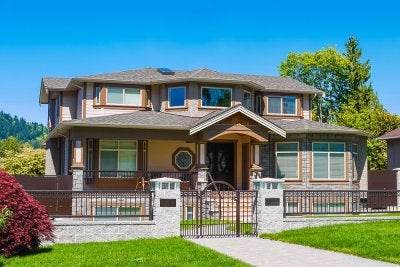 Schedule a Survey
If you want to place your fence as close as possible to your property line, you will need to make sure that you have your property line mapped correctly around your yard. In order to stake out the exact dimensions of your property line, it may be necessary to schedule a professional survey. During the survey, a team of technicians will use special equipment to figure out where your property line sits around your home.
Examine Local Regulations
Determining whether or not to place a fence on your property line may also be affected by your local regulations. Certain cities and counties have setback restrictions, which require homeowners to place their fences at a certain distance back from their property lines. If you are uncertain whether setback restrictions apply to your fencing installation project, do not hesitate to contact your local authorities.
Talk to Your Neighbors
Once you have surveyed your land and checked out your local regulations, your final step should be to have a conversation with your neighbors. When you build a fence right along your property line, you will be creating a border along their backyard, as well. If your neighbors are happy with your fencing installation plans, you should feel free to go ahead and begin construction. In the event that your neighbors feel that your fence may be encroaching on their property or view, you will need to reach an agreement prior to your installation.

When you are planning your new fencing installation, your contractor may recommend that you build a PVC fence in your yard. A PVC fence will be extremely durable and ready to withstand all types of weather conditions. Additionally, you may find that PVC is less expensive than metal or other fencing materials. With services from a company that specializes in plastic fencing, you will be able to build a beautiful Hillsdale fence.
If you are considering whether PVC will be the best material for your new fence installation, it may be helpful to learn some essential information about this product. PVC, or polyvinyl chloride, is among the most popular fencing materials on Earth. The origins of PVC can be traced back to 1835, when this product was originally produced in a lab. Since PVC is inexpensive and easy to produce, it makes an ideal material for new fencing. The moisture-resistant properties of PVC make this type of fence perfect for homes that are in moist or humid climates.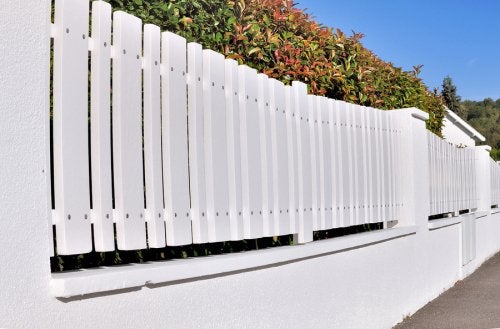 If you want to add value and appeal to your neighborhood, you might consider designing and building a new playground. A playground can provide the perfect space for family with young children to play and enjoy the fresh air. As you are planning your new playground, consider placing an aluminum fence around its perimeter. A company that offers fence installation serving Bergen County will be able to provide you with various fence designs that are perfectly suited for your playground. To help you embark on your project, here are some handy tips for designing a neighborhood playground.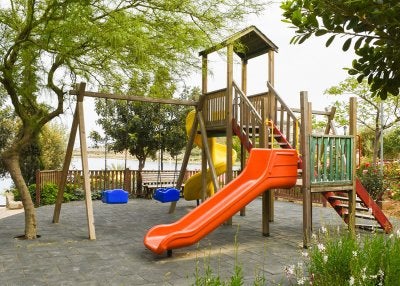 Find the Perfect Site
In order to design the perfect playground, you will need to find the right site for your installation. Ideally, your playground will be located in a park, school, or other outdoor area. You may want to find a site that is fairly flat so that you can easily install your play structures. It may also be beneficial to place your playground as far as possible from busy streets and intersections. If your neighborhood already has a central park, this may be the perfect site for your new playground.
Choose Your Play Structures
After you have chosen a site for your playground, you will be ready to choose the various play structures and other elements that can be used by children in your neighborhood. Today's playgrounds can be equipped with a variety of features, including slides, jungle gyms, spinning toys, and sensory environments. Consider asking other parents in your neighborhood about the elements that they would like to see in the new playground.
Plan for a Fence Installation
In order to keep children safe while they are at the playground, you may want to plan ahead to build a fence around the site. An aluminum fence can border the perimeter of your playground, and your durable fencing installation will prevent kids from wandering away during playtime. An experienced fencing contractor can help you build the perfect fence for your new playground.

If you want to add style and appeal to your fencing installation, consider building a vertical garden. In this video, you will learn about the tools and materials that you will need to construct your vertical garden. Using some basic lumber and hardware, you can create planters that can be installed on your fence. A company that offers fencing in Bergen County can help you to plan out your design.
When you hire a team of garden fencing technicians to help you with your new fence, you will be able to build a fence that enhances the beauty of your landscaping. Whether you are seeking a strong metal fence or a lightweight PVC fence, your contractors can provide the right materials for your project.
Archives
2017
2016
2015
2014