There are lots of benefits of fencing in your yard, but there are even more fencing options to choose from. That's why the most difficult decision isn't the one about whether or not you should get a fence in the first place, but rather what type of fence is right for your home. To help you narrow down your choices, here are some important factors to consider when choosing a fence for your yard. For additional help, speak with a fencing contractor in Bergen County about the different materials and fence design options you can choose from.
Pets
How tall should your fence be? To help answer this question, consider the athletic ability of your pets (if you have any).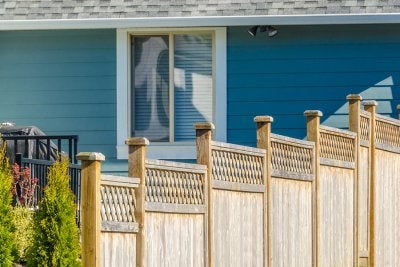 Certain types of dogs can easily clear that are between three and five feet high, so you might want to consider a taller fence to keep your pets contained in the yard. If you have dogs you should also ask your fence builder to bury the fence a few feet to prevent your pets from digging and escaping underneath.
Privacy
How much privacy do you want in your yard? If you want to sunbathe or take a swim in your pool without fear of prying eyes, you will feel more comfortable with a solid privacy fence. On the other hand if you want a fence that doesn't impede your view or block others from seeing your beautiful home, you should be fine with a standard picket fence.
Budget
Obviously one of the most important factors to consider when choosing a fence is your budget. The price for a new fence can vary widely depending on the type of fence and the materials used. Be sure to factor in the price of fence installation when coming up with a budget. Your Bergen County fence contractor can provide you with a quote for a new fence so you can get started.

There are many good reasons to build fences, just as there are many good types of fences to build. From practical fences to ornamental ones, you will definitely be able to construct the right fence to suit your needs. Before you decide to install fencing in Bergen County, know what your city's fencing laws are, and be sure that you understand why you need a fence to determine which kind would be appropriate. For example, if you want to contain your dog to a specific area in your backyard, chain link fencing is the best option. Watch this video to find more ideas for fences.

Chain link fencing is one of the most recognizable kinds of fencing around. It's very practical, highly durable, and economical when compared with other types of fences. If you have the gumption and the skillset, you could attempt to install this fencing by yourself. However, to ensure it's installed properly, leave the job to professionals who specialize in chain link fencing in Bergen County. Here's a basic, step-by-step outline of how to construct this fence.
Marking Your New Fence's Layout
Before you start any construction project that involves digging a hole, be sure you contact your utility company to have your underground utility lines marked. The last thing you want to do is to damage your utility lines while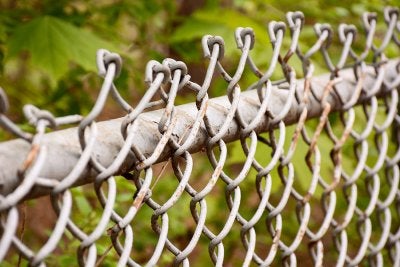 digging out a posthole. Determine where your property lines are and appropriately mark out where your fence will run using string or spray paint. Space out postholes evenly anywhere from 6' to 10' apart. Remember to abide by all municipal codes regarding fencing.
Breaking Ground
With a posthole digger, dig out a hole that is about two feet deep and eight inches wide. Add gravel to the hole and place the post in, making sure that it's level and plumb, and that 45 inches of the post is exposed from ground level up. In a bucket or a wheelbarrow, mix your preferred brand of fast-drying cement. Pour the wet mixture into the hole and allow it to cure for 48 hours. Repeat as many times as necessary, depending on how many posts you plan to use.
Capping and Fitting Your Posts
Once your fence posts are securely upright, it's time to affix rail cups and dome caps to your end posts. The rail cups hold up the two lengths of metal tubing, or rails, that run horizontally between two end posts, which frame the chain-link mesh. After they are in place, top each post with dome cap.
Stretching Out the Mesh
Stretch out your fence's mesh—the part that gives chain link fences their iconic look. Attach the end of your mesh roll to the first post using three tension bands and a tension bar. Slowly roll out the mesh along your fence line's outer perimeter, working in sections to achieve the desired look. Use a ratchet to give tautness to the mesh.

There are many types of residential fencing, and they can be made from a variety of construction materials such as wood, metal, or vinyl. One of the most common types is chain link fencing—a highly practical and economical choice that can be used to keep unwanted animals or people out, or keep your own pets in. Wood fencing is versatile, and can be made to reflect a wide range of styles. Depending on your budget and preference, you can select from an assortment of tree species. Wood's natural look is aesthetically pleasing and can elevate the overall visual appeal of your home. And it's an excellent choice for a privacy fence. Vinyl is a very durable material. When used to manufacture fences, it creates waterproof and insect-proof products.
Building a fence on your property in Bergen County is not a particularly difficult task—it requires a bit of planning, a healthy budget, and some good carpentry and construction skills. If you're not confident with tackling the project on your own, hire a reputable contractor who specializes in building and installing fencing. That way, you can rest assured knowing that the job will be done properly.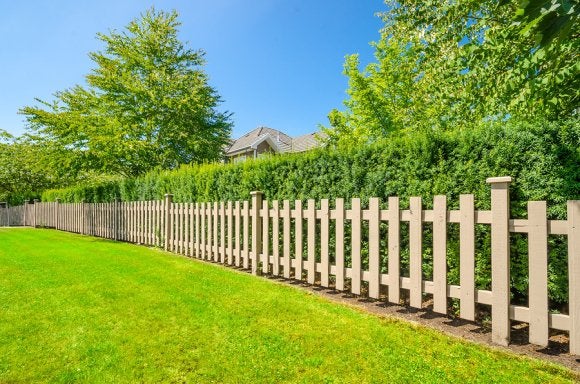 Archives
2017
2016
2015
2014