Whether you've got a new vinyl, wood, or aluminum Bergen County fence, you can decorate it however you'd like to . You can add climbing plants to your metal fence, or you can use items like birdhouses to attract animals. You can also use your fence as a backdrop for a mural, which will add a perfectly unique flair to your backyard or place of business. A fence can be great during the holidays as well, and it will give you a place to hang up your decorations and beautify your house in celebration. Read on for some creative ways to decorate your new fence.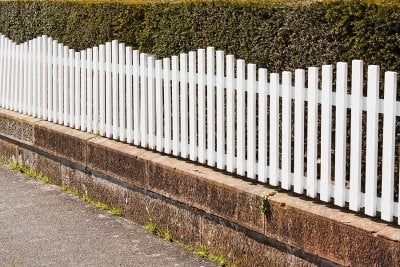 Plants and Animals
Depending on what kind of fence you go with, you might be able to adorn your new investment with climbing plants. Vines can fill in your slats and add more privacy and flair to your yard. You might also consider putting in a birdhouse, attracting some wildlife to the backyard and giving them a place to enjoy themselves. When you add a new attraction like a fence to your property, you can expect all kinds of species to show up.
Mural Backdrops
Whether you are friends with a professional artist, you have a knack for visual art, or you want to let your children express themselves, your fence could be a great place for a mural. You can commission a mural on the inside of your fence where it faces towards your yard, or you could talk to your neighbors and create a mural on the outside of your fence that brightens up your curb appeal. This is an interesting and unique way to add your own personal touch to your living space or add to the brand at your place of work.
Holiday Celebrations
It's always nice to see a house that's decorated for the holidays when you're driving around, and your fence gives you an extra opportunity to be festive. You can hang Christmas lights or an inflatable menorah during the winter months, red, white and blue decorations during July, or classic ghosts and pumpkins during October.