Privacy fences in Bergen County are beautiful and functional. However, if you are planning on installing a new fence, then you need to factor in your local regulations and be courteous to your neighbors. These are simple tasks, but they are necessary to build the new fence of your dreams . Let's get an in-depth look at what you must consider before installing a new privacy fence.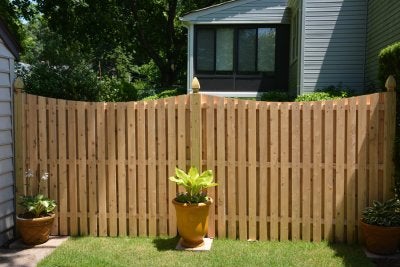 Your Reasons
Before installing any type of fence, examine your reasons for wanting a fence around your property. Do you wish to keep your home safer from onlookers or prevent your pets from getting out of your yard? Or do you want an ornamental fence that will beautify your property for you and your entire neighborhood to enjoy? These are some of the reasons to examine why you wish to install a new fence, whether it is a privacy fence or not. Once you know why you want a fence and potential fence designs, then call your fence company to continue the process.
Your Local Regulations
It is important to consider your local regulating boards and the rules they might have set forth about installing fences. These boards will likely include your neighborhood association and a county or city zoning group. Before you can install a new fence, look up the rules and regulations from these governing boards. Many neighborhood associations and zoning boards will allow fencing, but it must follow certain specifications, such as height, style, and adjacency to your property borders.
Your Neighbors
Though your reason for building a privacy fence may concern some of your neighbors, it is still courteous to inform them of your future project. If your fence will encroach on their property line, then you will need their permission to build. If the project is likely to be loud, or if you are using a nonstandard color for your new fence, then notify your neighbors. They may have an opinion, but if you have followed the local regulations, then you should still be able to build without repercussions.