When it comes to putting a fence around your property, you have many materials to choose from, such as aluminum, wood, and vinyl. All have their attributes, but none can compare to a vinyl fence in Bergen County. With vinyl fencing, you will have little to no wear and tear that normally affects other fences, and your new fence will stand up against sun damage and high winds. To answer any more questions you might have about vinyl fencing , continue reading.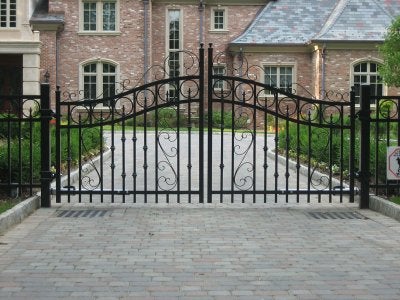 Will vinyl degrade?
Since vinyl is a manmade product, it has been reinforced to withstand the typical degrading effects that can compromise other fencing materials. While wood or metal may rot, rust, or deteriorate over the lifetime of the fence, a vinyl privacy fence will not suffer any of these effects. It will remain a durable and stable fence throughout its lifetime.
What maintenance does vinyl require?
Vinyl is made from polyvinyl chloride, which is one of the most popular construction materials used because of its low-maintenance capabilities. Your vinyl fence will not need to be sealed or repainted like other materials. To properly maintain it throughout its lifetime, wash any dirt, plants, or insect evidence off with a gentle cleanser and hose.
Will vinyl stand up to weather?
Vinyl is a strong material that can withstand the normal wear and tear that affects most fencing materials. It is made with a special ultraviolet inhibitor that can withstand the fading or yellowing effects brought on by the sun. It is also installed in such a way that it can stand up to high wind levels and heavy rains.
Does vinyl have many design options?
Due to the manmade material and construction, vinyl fences can come in near-limitless design options. Whether you wish for a privacy fence or white, picket fence to line your front yard, vinyl can accommodate. It can also come in a variety of colors to match whatever décor or color scheme you have on your property.