Whether you are trying to keep pets in your yard or give your property a new look, new fencing in Bergen County can help. Fencing contractors can help you find the perfect choice of fence for your home, improving its resale value as well as your appreciation for your living situation. Aluminum, wood, and chain link are 3 of the most common choices, and each of them works best in different situations. Take a look ahead if you are interested in exploring some of the popular residential fencing options.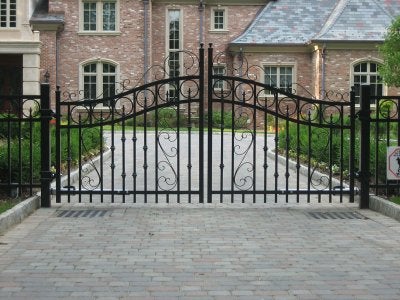 Aluminum
Are you looking to complete your modern home design? An aluminum fence might be the knot that ties your design scheme together. There's not much maintenance to do with this type of fence, and you can expect it to hold up year after year. The durability that aluminum fences provide will also increase the security of your home, which can make your family feel safer and make your home more valuable should you decide to sell it in the future.
Wood
If you're looking for an organically beautiful fence to add to your yard, wood might be the way to go. This type of fencing works particularly well if your home has a traditional design, and it can substantially increase the curb appeal and overall value of your home. You can also apply different stains to your fence to change its appearance. However, wooden fences do require more maintenance than most other materials. If you are looking for a naturally attractive fence and you don't mind putting in the maintenance work, talk to your fencing professional about a wood fence.
Chain Link
People tend to choose chain link fences for practical reasons rather than aesthetic, but that's not to say that you don't have viable options if you want a chain link fence for your property. These types of fences are durable and extremely low maintenance, making them a great choice for both commercial and residential spaces. A chain link fence can enclose your front yard as well as keep your pets and children away from the pool when you're not outside to watch them.