Whether you would like additional privacy from your neighbors, or you want to make sure that your backyard is totally secure, a new fence installation may be right for your needs. A brand new aluminum fence or chain link fence will enhance the safety, privacy, and beauty of your backyard. With services from a fence company that installs fencing in Hillsdale , you can receive valuable information about every aspect of your fence installation. To help you prepare for your upcoming fence project, here is a look at some essential facts that you need to know about residential fences.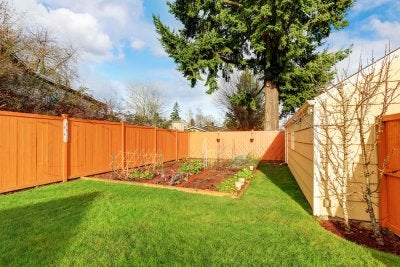 Choosing a Fence Material
When you are planning a new fence installation for your yard, you will need to select a fence material that meets your requirements for budget, style, and durability. If you want the ultimate in longevity, you may want to install an aluminum or chain link fence. Wooden fences are more susceptible to wear and tear than metal fences, but a wooden fence may provide your backyard with a better look and feel.
Determining Fence Placement
Another important aspect to consider when you are installing new residential fencing is where your fence needs to be installed throughout your yard. Depending on the laws and regulations that affect your local area, your fence may need to be placed at a certain distance from your neighbor's property line. Before you install a new residential fence, it is also courteous to inform your neighbors about your intention to fence the border between your property and theirs.
Hiring a Fence Contractor
Even though installing a new residential fence may seem like a fun DIY project, you will achieve much better results if you take the time to hire a fence contractor for your project. Your fence contractor will know how to properly place and install your fencing materials, and he will make sure that your fence is durable enough to withstand wear and tear from the elements. Hiring a fence contractor will also save you time and energy in the long run.