When it comes to adding a fence to your house, there are several factors to consider. If you're wondering if your property could benefit from the installation of a vinyl fence in Bergen County , then continue reading to learn what signs can mean that this type of fence is right for your home.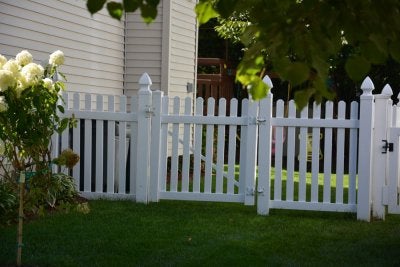 You want low-maintenance fencing.
Wood is a popular fence material that can give a property a more natural look and a rustic charm. However, wood fencing requires yearly upkeep to maintain its good condition. Unlike vinyl fences, those made from natural wood are vulnerable to warping, termites, fungus, and rot when not properly maintained.
You love traditional white picket fencing.
A white picket fence is still one of the most popular types of fencing for residential front yards, and this classic look can enhance the curb appeal of your property while at the same time adding a bit of security and keeping pets and people from wandering into your yard. Vinyl fencing comes in a broad range of designs that mimic the look of a wood picket fence but that require less maintenance.
You want fencing that looks attractive.
There are several reasons why homeowners choose to install vinyl fencing, and one of them is that this material is often aesthetically pleasing. Vinyl can do much more to enhance the look of your property than chain link fences can, and it is also available in a broad range of colors to match your home's exterior or your landscape design. Furthermore, you can find vinyl fences in styles that differ from many natural wood options.
You want more privacy for your home.
If you're like many people, then you like to make the most of your backyard by swimming, lounging, and entertaining guests. If this sounds like you, then you can probably benefit from the installation of a vinyl privacy fence. These popular options are tall and have no space between the slats, meaning that you can enjoy your backyard in greater comfort and privacy.