There are several fencing materials that can make your property more appealing and offer privacy or protection. However, wood and vinyl fences in Hillsdale are some of the most popular choices. Wood is a classic fencing choice that offers dependability and affordability. Vinyl is a sturdy material that can resist most damage over the years and seasons. It is crucial to understand the pros and cons of each fence type to decide which will be the best for your home . Read on for a better look at the pros and cons of wood and vinyl fences.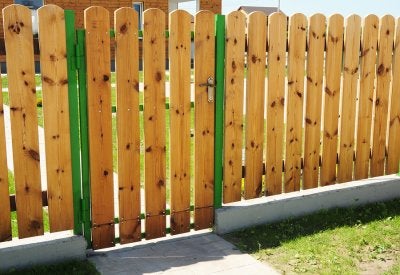 Wood Fencing Pros
Wood fencing is the oldest and most classical type of fencing you can install on your property. Wood fences come in a variety of colors, grain patterns, paints, and stains. They look most attractive against natural landscaping, they are typically more affordable and customizable, and they are easily repaired if any damages occur.
Vinyl Fencing Pros
Vinyl fencing, sometimes known as PVC fencing, can come in a variety of colors and styles. If you want a more natural appearance, then vinyl can be made to look like wood. However, you can also request vinyl fencing in a multitude of colors, such as red, purple, and gray. Vinyl fences never need to be repainted, and they are easily maintained with a mild detergent and water.
Wood Fencing Cons
The biggest drawback to installing a wood fence comes from the heavy maintenance these fences require. Wood must be repainted, refinished, or resealed to keep out moisture and bacteria. If moisture and bacteria invade a wooden fence, then the fence will likely warp or rot. Wood fences can also be damaged by fungi, termites, and pests.
Vinyl Fencing Cons
There are few cons surrounding vinyl fencing, because it resists most types of damage. However, vinyl fencing can be difficult and pricey to repair. It also requires a higher upfront cost than other fencing materials, though the low maintenance can offset this cost. Vinyl fencing, like other fencing materials will also fade with excessive sunlight exposure.