A PVC fence is a sturdy and attractive choice for your residential fencing needs. Whether you are in need of garden fencing or a new pool fence, you can rest assured that a PVC fence will be the right choice for your property. A company that offers fencing in Bergen County will be able to consult with you as you are choosing a new vinyl or PVC fence for your yard. With advice from an experienced fencing contractor, you will be able to create a beautiful and functional new fence. Let's examine the main steps of installing a PVC fence around your yard.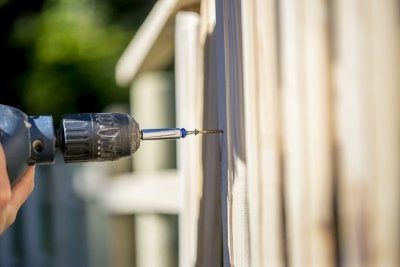 Mark the Fence Line
The first step of a PVC fence installation is to mark out all sides of the fence line. Depending on regulations in your neighborhood, your fence may need to be set back from the outer perimeter of your property. Once your fence contractor has established the proper dimensions for your fence, he can mark out the locations of the corner posts.
Dig the Rail Holes
After the fence line has been marked out, your contractor will be ready to dig the rail holes. Rail holes will accommodate the posts and provide a sturdy base for the fence. In order to dig out the rail holes, your fencing contractor will use special digging equipment. To account for settling after installation, the initial rail hole depth may be slightly more shallow initially. Your contractor will also need to make sure that each post will emerge from the ground evenly after installation.
Install the Fence Pieces
Once the rail holes have been created, it will be time to install all of the pieces of the fence. A PVC fence will come in prefabricated pieces for easy assembly. Your fencing contractor will lay out all of the pieces of the fence in preparation for your installation. After your PVC fence pieces have been installed, you will have a beautiful new fence surrounding your yard.