When you install fencing around the perimeter of your home, you can do more than just keep your kids and pets safely inside of your yard. You can also deter criminals from sneaking on to your property. By putting up security fencing in Bergen County , you can keep your family well protected and significantly reduce the risk of becoming the victim of a crime. Here are some things to keep in mind when designing security fencing.
Your fencing should be tall enough to keep intruders out.
While many municipalities will not allow you to build a fence that is any higher than six feet tall, you should consider making your fencing the maximum height allowable by local law. A tall fence will serve as a deterrent for those thinking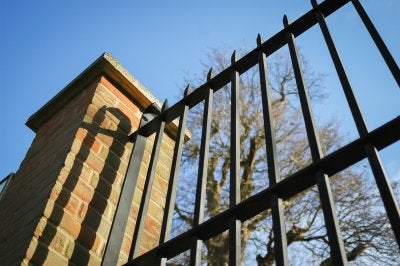 about trying to invade your home. It will also make it difficult for anyone to steal large items from your property.
Your fencing should be made out of a strong material that is difficult to bend or break.
If security is your number one concern when you are looking at fencing options, you should strongly consider purchasing a wrought iron or metal fence. Other materials like PVC and even chain link can be manipulated by potential intruders. A strong metal fence will be difficult to scale, and criminals will not be able to cut through it easily to gain access to your home.
Your fencing should not be easy to climb.
A chain link fence on your property will help keep kids and pets inside, but it will also invite intruders to jump over it. Chain link fences and solid vinyl fences are simple to scale. Go with a fencing option that cannot be climbed easily.
Your fencing should look intimidating to those who walk past it.
Above all else, your security fencing should look like it's meant to keep intruders out. By placing anti-climb spikes on the top of it, you will let others know that you don't want any unwanted guests on your property.