If you are seeking that perfect addition for your home and yard, you may want to consider a fence installation . There are many reasons why a fencing project may be right for your home. Ornamental fencing can enhance the beauty and appeal of a garden, while vinyl fencing can provide your home with a security and privacy boost. Once you have decided that your home needs a fence, a company offering fencing in Bergen County can help you create the ideal fence for the needs of your home. Here is a look at some of the top reasons why your home may need a fence.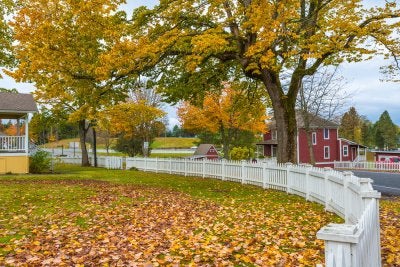 You Need More Privacy
Privacy is an important reason to install a new fence . If your yard is completely open to the street, your neighbors will be able to see anything that happens on your property. By constructing a quality wood or vinyl privacy fence, you will protect your home from outside eyes. A new fence can transform your yard into a relaxing sanctuary.
You Are Concerned About Security
If you are concerned about the security of your home and property, it may be time to install a fence. A high fence will deter intruders from getting near your home. With a brand new fence installation, you will have the peace of mind that comes from knowing that your belongings are fully protected from the outside world. Your fence contractor can help you create a very secure fence.
Your Garden Needs a Boost
A fence can be a wonderful complement to your garden or landscaping. When you install a new ornamental fence, you can draw attention to special plants or other features in your yard. Additionally, you can use your fence to encourage plants to grow, or to prevent weeds. Once you have determined the reasons why your home needs a fence, you will be ready to contact your local fence contractor.
Vinyl fencing requires very little care and maintenance. Stains and scuffs can and do occur, but it only takes a simple wash using soap and water to make your vinyl fence look like new again. Tougher stains, like mud and bird droppings, can be scrubbed away using a soft brush, cloth, or sponge. A lacquer thinner can be used to remove scuffs. Bleach and water can be used to remove mold and mildew from vinyl fences.
Watch this video for more tips on cleaning your vinyl fence. If your old vinyl fence is beyond repair, contact a fence contractor in Bergen County and receive an estimate on a new vinyl fence for your home or business.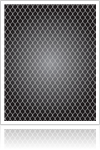 If you want to have a beautiful, one-of-a-kind boundary fence, consider a custom aluminum ornamental fence. Aluminum fences are lightweight, rust-proof, and available in a multitude of colors, making them suitable for residential, commercial, and industrial applications. If you're looking for fencing for your home, pool, yard, or business, consider the following advantages of aluminum fencing.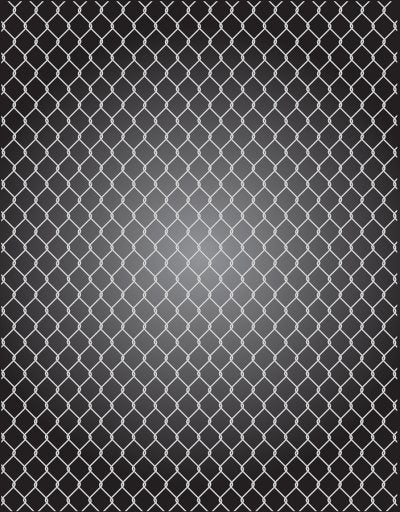 Incredibly Durable
One of the biggest advantages of aluminum fencing is the fact that aluminum is tougher than steel, and a fraction of the cost. Aluminum fences are nearly indestructible, and are excellent alternatives to steel or wrought iron fences because they don't rust and don't need as much maintenance or care. Adding powder coating to your new aluminum fence only adds to the strength and durability of the fencing.
Lightweight
Aluminum may be lighter than steel and iron, but it's also lighter. Not only does this make for easier fence installation, but lightweight aluminum fences also have a longer life because the joints and posts won't experience as much stress nearly as much as heavier metal fences. The weight of aluminum also increases the number of uses for aluminum fences. For example, aluminum gates can space distances far greater than steel or iron.
Customizable
Because aluminum is lightweight, it is much more pliable than other metal fencing materials. This means you can achieve almost any design you wish when you work with a fencing contractor in Bergen County that offers custom aluminum decorative fences. Whether you're fencing your garden, your pool, or your entire home, a custom aluminum decorative fence will help your property stand out.
Contact a fence company that designs and installs aluminum fences to learn more about the advantages of aluminum fencing. Your fence contractor can provide you with additional information and resources to help you choose the best fencing material for your specific needs.

If you're thinking about building a new residential or commercial fence, Anchor Fence Contractors or Bergen County provides the workmanship and service necessary to ensure that you will be satisfied with your new fence. The vision of Anchor Fence Contractors is simple: Building fences and relationships that will enhance the future for customers, businesses, and the Bergen County community for years to come. Anchor Fence Contractors strives to achieve this vision through commitment, reliability, and excellence.
Get in touch with Anchor Fence Contractors today if you need a fence for any residential, commercial, or industrial application. Anchor Fence Contractors specializes in wood, vinyl, ornamental, and chain link fence for homes and businesses throughout Bergen County.


If you're looking for a cost-effective and long-lasting fencing option for your home, vinyl fencing could be the perfect solution. Vinyl fences are very easy to maintain, and they come in a wide variety of colors and finishes to complement your home's exterior. Whether you're looking for a garden fence, a pool safety fence, or a boundary fence, here are some of the benefits of using vinyl fencing.
Strength and Durability
Wood fences are touted for their strength, but did you know that vinyl fencing is even stronger? In fact, vinyl is nearly five times as strong as wood, making it the ideal fencing material in places that witness extreme weather conditions such as strong winds and rain. Vinyl is also resistant to many of the problems faced by wood fencing, including rot, splintering, and termite damage.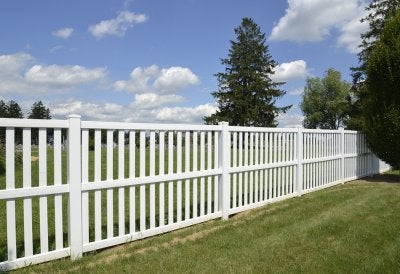 Easy Maintenance
Not only are vinyl fences much stronger than wood, but they are also easier to maintain. In fact, the maintenance requirements for vinyl fencing are next to nothing. Vinyl fencing does not change color or lost its color, so there is no need to repaint or refinish it often. General cleaning with soap and water is sufficient to keep vinyl fences looking like new.
Affordable
Compared to wood and iron fencing, vinyl fences are much more affordable. When you invest in a vinyl fence, you will also save on long-term maintenance and repair costs, including savings on repainting costs as well as costs of primer or any other treatments that might have to be done to keep the fence safe from termites and rot.
Contact a fence contractor in Bergen County to learn more about the benefits of vinyl fencing for your home. Your fence installation contractor can also help you pick the best vinyl fence design for your property.

Providing the best customer service and quality fencing are our top priorities at Anchor Fence Contractors! Do you have a great Anchor Fence Contractors story? We would love to hear about it. Leave a review on our Google+ page!
A picket fence can add a whimsical charm to your home or business. When designing your new picket fence, you'll have to decide what type of material is best for your fence. Wood is the classic choice, especially redwood, which is resistant to rot and deterioration. You can use virtually any variety of softwood or hardwood you like. If you want the beauty and charm of a wood picket fence without the maintenance requirements, consider vinyl. To learn more about picket fence materials, watch this short video clip.
Your Bergen County fence installation contractor can help you choose the perfect material for your new picket fence. The choice will depend on your budget, your fencing needs, and of course your personal preferences.

Few other fencing materials (if any) offer the same level of beauty, value, and craftsmanship as wood fencing . While there are additional considerations that need to be taken into account before installing a wood fence, the pros far outweigh the cons. It's no wonder wood is one of the most popular residential fencing materials in Bergen County and throughout the United States. In fact, in 2007 alone, Americans put up approximately 60,000 miles of wood fence, enough to circle the globe twice! If you're still on the fence about a new wood fence, refer to this guide to wood fencing to get answers to your questions.
Types of Wood Fences
No matter what type of fence you're trying to build or why you're building a fence in the first place, wood fences come in all shapes and sizes, so you'll never have to settle on the fence you truly want. A picket wood fence, for example, if ideal for front yards and gardens. For more privacy, consider a vertical board wood fence. There are even ornamental wood fences that are great for patios and around pools, such as lattice fences.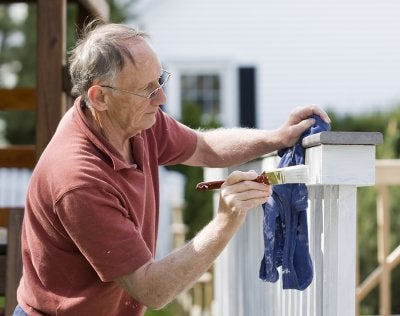 Maintenance and Durability
One of the primary disadvantages of owning a wood fence is the maintenance requirements on your part as the fence owner. Posts need to be plumbed and tamped every three years or so. If the wood fence has coating, the maintenance schedule will vary: clear toners and waterproofing finishes need annual refreshing, semitransparent stains every three to four years, and solid-color stains between five to seven years. With proper maintenance, professionally-installed wood fencing can last up to 20 years or more.
Design Considerations
When designing your new wood fence, your Hillsdale fence contractor will start by asking why you want a fence in the first place, since this will largely determine the size, shape, and general design of your wood fence. For example, a privacy fence will look much different than a fence designed to corral kids or pets or enclose a pool.

If you need a fence installed in Bergen County, trust Anchor Fence Contractors . Anchor Fence has been installing perimeter and security fencing for homes and businesses in the Tri-State area since 1999. Each year, Anchor Fence Contractors install thousands of feet of fencing and receive countless referrals from satisfied customers. That's one of the reasons Anchor Fence Contractors was awarded a Super Service Award in 2013 from Angie's List. All fence installers are employees, not subcontractors or day laborers. A full office staff is available to assist you with your residential or commercial fencing project, and Anchor Fence is fully licensed and insured for your confidence and peace of mind. From wood and vinyl to chain link, aluminum, and custom wrought iron fencing, no project and no request is too much for Anchor Fence Contractors.


Deciding to install a new fence around your home is much easier than deciding on the type of fencing material you like best. Each different type of fence material has its own pros and cons, and each type serves its own distinct purpose. Once you've identified a Hillsdale residential fence contractor , refer to this brief guide to help you choose the right type of fencing material for your home.
Wood
Wood is arguably the most popular fencing material in the United States. Few other fence materials offer the same beauty and craftsmanship as wood. That being said, wood fences do require a significant amount of maintenance. Rising lumber costs are also making wood fences more expensive, so you shouldn't wait any longer than necessary if you know you want to have a wood fence installed around your home.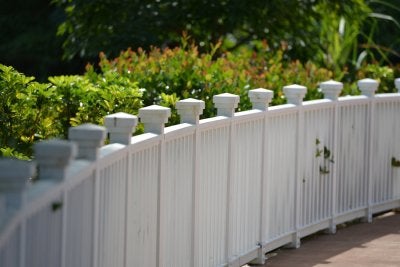 Vinyl
Vinyl is remarkably durable and adaptable to many architectural styles. Quality vinyl fences are known to last for 10+ years without fading, and they require very little maintenance. Color is limited, however, and wide gates areas will require reinforcement to prevent sagging.
Wrought Iron
The strongest of all common fence materials, wrought iron fences are great for protection and safety. A decorative wrought iron fence is also quite beautiful, especially when designed and installed by a Bergen County fence expert. Wrought iron can rust quickly if scratched, however, and the cost can be prohibitive for some homeowners.
Chain Link
In terms of low cost and low maintenance, nothing beats chain link fencing. Although chain link is not the most attractive fencing type, it is long lasting and can be made more beautiful with growing vines and other decorative touches. Chain link is obviously ideal for sports courts, dog areas, or any area needing a temporary fence.
Archives
2017
2016
2015
2014