If you are seeking that perfect addition for your home and yard, you may want to consider a fence installation . There are many reasons why a fencing project may be right for your home. Ornamental fencing can enhance the beauty and appeal of a garden, while vinyl fencing can provide your home with a security and privacy boost. Once you have decided that your home needs a fence, a company offering fencing in Bergen County can help you create the ideal fence for the needs of your home. Here is a look at some of the top reasons why your home may need a fence.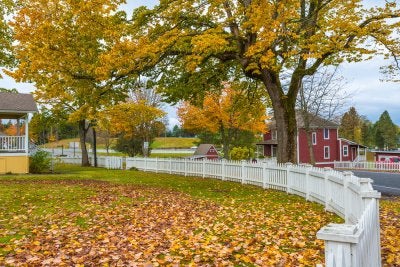 You Need More Privacy
Privacy is an important reason to install a new fence . If your yard is completely open to the street, your neighbors will be able to see anything that happens on your property. By constructing a quality wood or vinyl privacy fence, you will protect your home from outside eyes. A new fence can transform your yard into a relaxing sanctuary.
You Are Concerned About Security
If you are concerned about the security of your home and property, it may be time to install a fence. A high fence will deter intruders from getting near your home. With a brand new fence installation, you will have the peace of mind that comes from knowing that your belongings are fully protected from the outside world. Your fence contractor can help you create a very secure fence.
Your Garden Needs a Boost
A fence can be a wonderful complement to your garden or landscaping. When you install a new ornamental fence, you can draw attention to special plants or other features in your yard. Additionally, you can use your fence to encourage plants to grow, or to prevent weeds. Once you have determined the reasons why your home needs a fence, you will be ready to contact your local fence contractor.