Few other fencing materials (if any) offer the same level of beauty, value, and craftsmanship as wood fencing . While there are additional considerations that need to be taken into account before installing a wood fence, the pros far outweigh the cons. It's no wonder wood is one of the most popular residential fencing materials in Bergen County and throughout the United States. In fact, in 2007 alone, Americans put up approximately 60,000 miles of wood fence, enough to circle the globe twice! If you're still on the fence about a new wood fence, refer to this guide to wood fencing to get answers to your questions.
Types of Wood Fences
No matter what type of fence you're trying to build or why you're building a fence in the first place, wood fences come in all shapes and sizes, so you'll never have to settle on the fence you truly want. A picket wood fence, for example, if ideal for front yards and gardens. For more privacy, consider a vertical board wood fence. There are even ornamental wood fences that are great for patios and around pools, such as lattice fences.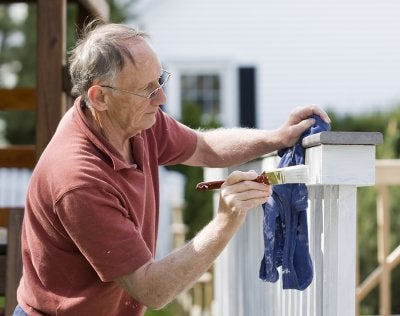 Maintenance and Durability
One of the primary disadvantages of owning a wood fence is the maintenance requirements on your part as the fence owner. Posts need to be plumbed and tamped every three years or so. If the wood fence has coating, the maintenance schedule will vary: clear toners and waterproofing finishes need annual refreshing, semitransparent stains every three to four years, and solid-color stains between five to seven years. With proper maintenance, professionally-installed wood fencing can last up to 20 years or more.
Design Considerations
When designing your new wood fence, your Hillsdale fence contractor will start by asking why you want a fence in the first place, since this will largely determine the size, shape, and general design of your wood fence. For example, a privacy fence will look much different than a fence designed to corral kids or pets or enclose a pool.