Is It Time to Replace Your Old Fence?

If you have an older fence on your property, there may come a time when you need to repair or simply replace it. While fences can last a long time when they are properly maintained, they will eventually need replacement. A new fence in Hillsdale will improve the aesthetic appearance of your property, and will perform better at keeping kids and pets safe.
If you have a wood fence, you may notice that some pickets are missing, or that entire sections are bending and falling down. This is a sure sign that it's time to replace your fence. Wood can warp and rot over time to the point where it is no longer effective. Vinyl and metal fencing will need replacement at some point, too. While these materials do not warp or rot, their overall appearance should indicate to you that they need replacement. If you can no longer bring the fence back to its original appearance through cleaning and maintenance, call the professionals to discuss fence installation on your property.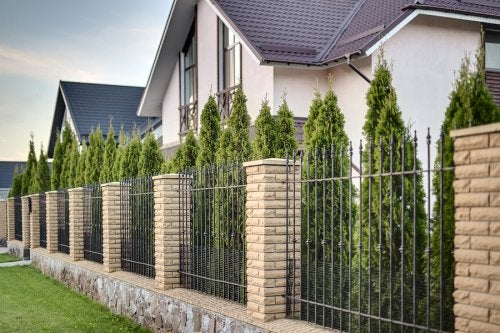 Archives
2017
2016
2015
2014