Have you been considering having professional fence installation in Bergen County ? Fences can increase your overall property value, which is important even if you are not thinking about selling your home in the near future. Once you have determined that you want a new fence on your property, you'll have to decide which material is right for you. Aluminum fencing can be used for the perimeter of your property, as security fencing, or as a pool gate to protect children and pets. Read on to find out what you should know about aluminum fencing.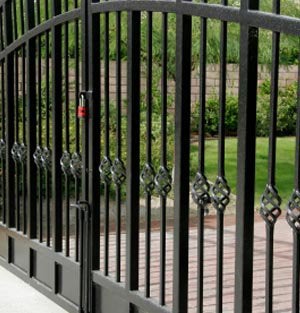 Benefits
Aluminum fencing is customizable, so no matter what you want your fence to look like, you can achieve it with aluminum. It is both lightweight and durable, and unlike wrought iron, will not rust over time. Aluminum fencing also will not warp or rot like wood can and is difficult to cut through, making your property safer from would-be intruders. If you are concerned about your impact on the environment, aluminum is a good choice for your fence because it is completely recyclable. In fact, your fence could have had previous lives before it is installed at your house. Perhaps the most attractive feature of an aluminum fence is its price, as it is a more economical choice than other ornamental fencing options.
Versatility
Different people want fences for different reasons. An aluminum fence design can be used in a variety of different ways, making it a good choice on almost any property. Your aluminum fence may be purely decoration, adding a level of aesthetic interest to your yard. You could have an aluminum fence at the entrance to your driveway with a single or double gate in various styles, or enclose your pool area with an aluminum fence. Because aluminum is welded together, it is stronger than fences that must be bolted or screwed during installation. This makes aluminum an excellent choice for a security fence.