Installing a new fence is a major project for any homeowner. Whether you are looking for a luxurious privacy fence or you would like to boost your security with a chain link fence, you will have many different fence design options to choose from as you are planning your project. A company that installs fences in Bergen County can answer all of your questions about the various fencing materials that are available for your installation. To help you do your research in preparation for your upcoming fence project, here is a closer look at some of the different types of fencing materials.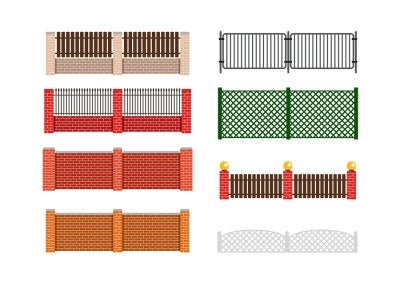 Wood Fencing
Wood fencing is among the most popular fencing materials that are available for today's properties. Many homeowners choose to install wood fences because they are drawn to the beauty and exceptional quality of natural wood. When you are planning a wood fence installation, you can design your new fence to pair beautifully with the exterior style of your home. However, if you are searching for a low-cost fencing material, wood may not be the best choice for your project.
Vinyl Fencing
With a new vinyl fence installation, you can achieve the beauty of natural wood, but at a lower cost. Vinyl fencing is also completely weather-resistant, so you will be required to perform little to no maintenance after your installation has been completed. Your new vinyl fence can also mimic a variety of fence styles, including a picket fence or wooden fence. The exceptional strength of vinyl fencing makes this fence material a great choice for any homeowner.
Chain Link Fencing
For those homeowners who are seeking a fence that favors function over style, chain link may be the ideal material. Chain link fences are extremely durable, and can be used to fully secure all or part of a property. By erecting a chain link fence on your property, you will send a clear message that you are keeping unwanted visitors out of your yard.