A swimming pool will provide you with ample opportunities to beat the summer heat while also enjoying the outdoors with your family and friends. Whether you are constructing a new pool on your property or are planning a pool renovation, you may want to consider constructing a new pool fence or privacy fence. With the help of a company offering fencing in Bergen County , you can create a pool fence that enhances the safety and security of your pool. If you are getting ready for a pool renovation project on your property, be sure to read these tips for making your pool area safer.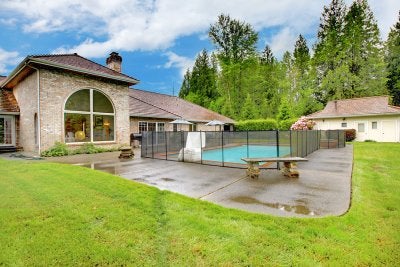 Install a Pool Safety Fence
Installing a pool safety fence is among the most effective ways to make sure that your family and friends are safe around your pool. In fact, many cities require all new pool constructions to feature fences around their perimeter. With a pool safety fence, you can prevent children from entering the pool without adult supervision, while also keeping trespassers away from your pool area.
Invest In a Pool Safety Cover
Investing in a pool cover is another great strategy for increasing the safety of your pool space. Unlike a conventional cover, which simply covers the surface of the water, a pool safety cover is designed to keep your pool area fully locked down when it is not in use. Your pool safety cover will also protect your pool from additional wear and tear during the cold winter season.
Consider a Pool Alarm
To achieve the highest level of safety and security around your pool, you may also want to consider installing a pool safety alarm. With a pool safety alarm, you will receive immediate notifications when a person enters your pool area. A perimeter alarm can be used to secure the exterior spaces of your pool deck. For more tips on how to keep your pool safe and secure, get in touch with a fencing company that offers pool fence installations in your neighborhood.