Whether you want to install vinyl fencing that is easy to maintain or wrought iron fencing that looks elegant and is great for security, you will have plenty of options when it comes to picking out the perfect fencing for your home. Prior to doing it, you should consider what you need a fence for and how much maintenance you are willing to do on it. Here are some of the best fencing options for those looking for fencing in Hillsdale.
Vinyl
When you put up vinyl fencing around the perimeter of your yard, you can choose between a solid privacy fence, a semi-private fence, or a post-and-rail fence that provides very little privacy. Vinyl is a durable material that will last for many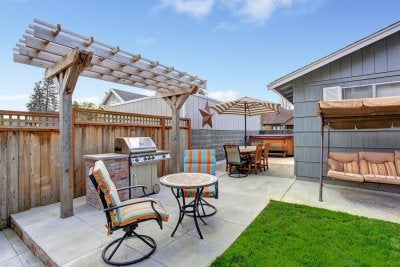 years, and people like having it because it never needs to be repainted or refinished.
Wood
While vinyl fencing is typically only available in white, you can make a wooden fence any color you want by painting or staining it. Wooden fences are also usually cheaper than other fencing options. However, you will need to repaint wooden fences every few years and you may need to do repairs on your fence from time to time, so you should consider this maintenance before you put one up.
Wrought Iron
If you own an older home, installing a vinyl or even wooden fence is probably not a good idea. Those types of fences will not fit the style of your home. Ornamental fences made out of wrought iron are a great option for traditional homes because they add a beautiful design element to them. A heavy-duty metal fence is also great for keeping intruders out as it provides an extra layer of security around your yard.
Chain Lin
Chain link fencing is one of the most popular fencing options because it is cheap and requires very little maintenance. It's not the most attractive fencing option on the market and it's difficult to differentiate one chain link fence from the next, but chain link fences are sturdy and do their job.