When you envision fencing for your home, a classic fence design may come to mind. While traditional fences, such as picket fences, remain popular, there are also many contemporary and modern solutions that you can choose for your property. If you are seeking a fence that will create a stunning statement on your property, you may want to design a fence with modern materials and design cues. A company offering fence installation serving Bergen County can help you customize the fence of your dreams . To help you get started on your fencing project, here are some modern fencing ideas for your home.
Corten Steel Fence
Corten steel is a unique material that you may want to incorporate into your modern fence design . When you install a corten steel fence in your home, you can let this material rust to a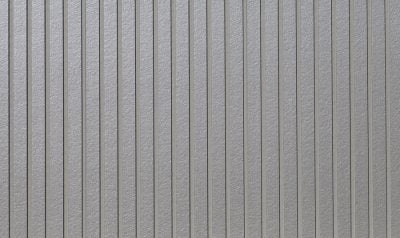 stunning shade of brown. Along with providing visual interest to your yard, a corten steel fencing installation will also provide your property with protection against wind and weather.
Galvanized Steel Fence
Galvanized steel fencing is another unusual fencing material that can be used to create a modern fence. While galvanized sheet steel is typically used in industrial settings, this material can create an attractive addition to any yard. Since galvanized steel is incredibly durable, this fencing material is a great choice for properties in areas that experience extreme weather conditions. If you live in a '50s or '60s style home, a galvanized steel fence may be the perfect choice for your needs.
Horizontal Wood Fence
If you are seeking a subtly modern fencing style for your yard, you may want to consider installing a horizontal wood fence. By placing the fence boards on a horizontal plane, you will create a unique pattern that will draw the attention of your guests. Your fence contractor can tell you more about all of the modern fence styles that are available to you.